Anche per questo Natale 2017 ci sarà una nuova collezione make up firmata Guerlain, che si contraddistingue per il suo splendido packaging color oro. La nuova collezione di Guerlain per Natale 2017 sarà disponibile dal mese di novembre 2017!
Even for this Christmas 2017 there will be a new Guerlain collection, which is distinguished by its gorgeous gold packaging. The new Guerlain collection for Christmas 2017 will be available from November 2017!
Il primo prodotto di cui vi parlo è la Palette Gold, che si contraddistingue per essere la prima palette completa con colori armoniosi che si possono utilizzare a proprio piacere per occhi, sopracciglia e gote. La texture wet & dry di queste polveri consente di ottenere look sempre diversi, giocando sull'intensità. Ad ogni modo, all'interno della palette troviamo ben 6 ombretti e 2 blush che sono impreziositi da un splendido disegno. Le nuance possono essere applicate da soli o stratificati, da asciutti o bagnati, per ottenere il risultato che di più desiderate!
The first product that I'm going to show you is the Palette Gold, which stands out as the first complete palette with harmonious colors that you can use for your eyes, brows and cheeks. The texture of these powders allows you to get different looks, playing on intensity. However, in this palette we find 6 eye shadows and 2 blushes that are embellished with a beautiful design. The shades can be applied alone or layered, dry or wet, to get the beautiful look for Christmas 2017!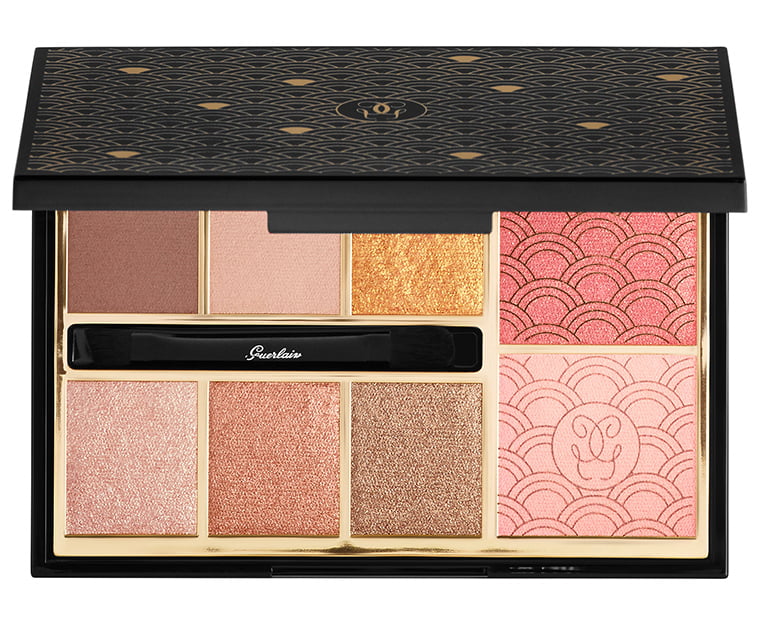 Il prossimo prodotto sono le Meteoriti Gold Light di Guerlain: questo cofanetto color oro è davvero molto elegante e, soprattutto, vi consentirà di ottenere una pelle luminosa e radiosa. Le perle contenute al suo interno sono di colore oro, champagne e bianco ed aiutano a riflettere la luce.
The next product is Gold Light Météorites: this gold jewelery is really very stylish and you will be able to get a bright and radiant skin. The pearls are gold, rose, champagne and white and help to reflect the light.
Non poteva mancare neppure la nuova Terracotta Gold Light, una terra che, come potete ben immaginare, per le feste di Natale ci farà avere un incarnato luminoso ed abbronzato, con un tocco di oro. Il packaging è assai raffinato e troviamo anche in rilievo il disegno del logo. Naturalmente, come potrete ben immaginare si tratta di un'edizione limitata!
There is also the new Gold Light Terracotta, hat, as you can imagine, for Christmas time will make us have a bright and tanned flesh, with a touch of gold. The packaging is very refined and we also find the logo design in relief. Of course, this is a limited edition!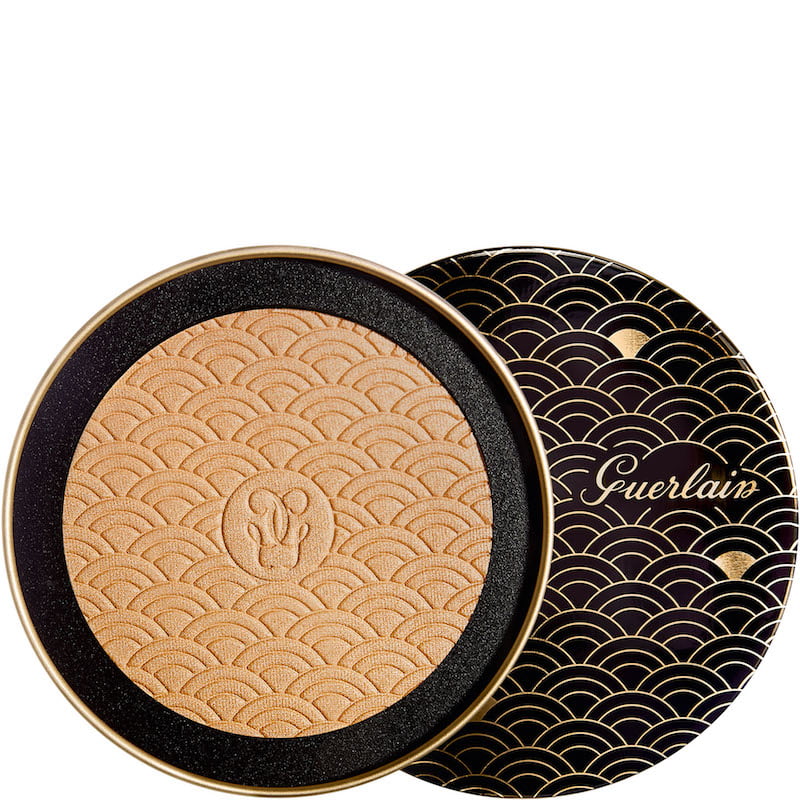 Passiamo ora ai meravigliosi Rouge G, i rossetti di Guerlain che per questo Natale 2017 sono proposti in due straordinarie nuance cremose ed arricchite con balsamo per labbra:
01 Glamorous Cherry
02 Flaming Red
Si tratta di due tonalità di rosso che saranno perfette per affrontare al meglio la stagione delle feste. Si tratta comunque di due nuance ideali nel primo caso per le bionde e nel secondo per le brune. Anche in questo caso il packaging è arricchito dal colore oro!
Let's go to discover the two new lipstick Rouge G by Guerlain that for this Christmas are with lip balm in two shade of red:
01 Glamorous Cherry
02 Flaming Red
These are two shades of red that will be perfect for holiday season. However, these are two ideal shades in the first case for blondes and in the second case for brunettes. Also in this case the packaging is enriched with gold color!
Per arricchire il look delle feste, Guerlain ha pensato anche ad un Gold light TopCoat: si tratta di una mascara di colore oro che potrete utilizzare per le vostre punta delle ciglia oppure nell'angolo degli occhio.
Infine, rimaniamo in tema Natale e colgo l'occasione per dirvi che sempre dal mese di novembre sarà disponibile anche una splendida candela Guerlain che ha come note il pino verde, perfetto per evocare il periodo delle feste!
To enrich the holiday look, Guerlain show us a Gold Light TopCoat: this is a gold mascara that you can use for your eyebrow tips or in the corner of the eyes.
Finally, I would like to show you this gorgeous Christmas candle by Guerlain  that it will be available in November 2017: its scent with green pine is perfect for the holiday season!
Comments
comments