Ispirato al mondo delle pin-up, sirene scintillanti e la un'epoca passata della vecchia glamour Hollywood, il designer di calzature di lusso e accessori britannico è noto per una estetica vintage che incarna l'eleganza e la femminilità con un tocco deciso di fascino. Ora il fascino nostalgico di Charlotte Olympia viene catturato in un nuova collezione MAC dai colori retrò-glam.
L'edizione limitata Mac Charlotte Olympia sarà disponibile in esclusiva presso tutti MAC Globus contatori, MAC Store e maccosmetics.ch dal 24 marzo, 2016.


Inspired by pin-ups, silver screen sirens and the bygone era of old Hollywood glamour, the British luxury shoe and accessory designer is known for a vintage aesthetic that embodies elegance and femininity with a hefty dollop of charm.  Now the unapologetically nostalgic allure of Charlotte Olympia is captured in a M∙A∙C collection of retro-glam colour.
The limited edition Mac Charlotte Olympia will be available exclusively at all M∙A∙C Globus Counters,  M∙A∙C Stores and maccosmetics.ch since 24th March 2016.
Lipstick Mac Charlotte Olympia
Leading Lady – Rosso profondo/ 

Red Deep red

(Matte)
Retro Rouge – Rosso-marrone profondo / 

Deep brown-red

(Matte)
Starlett Scarlet –  Rosso vero/ 

True red

(Matte)
Lip Mix Mac Charlotte Olympia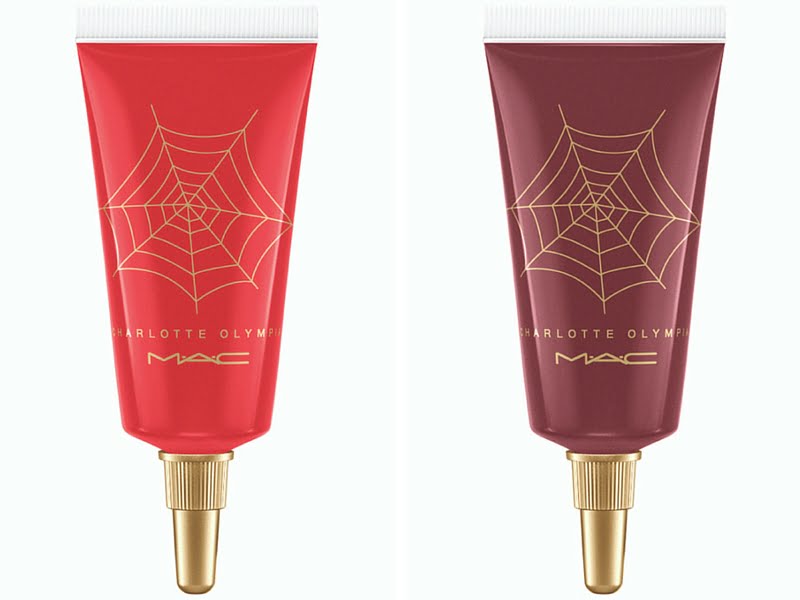 Red

 Primary-  rosso/

red

Crimson

 Dark – rosso annerito/

blackened red
Pigmenti
Overdressed

 Fleshy-  beige con perle/

beige with pearl
Pro Longwear Lip Pencil
Kiss Me Quick – Giallo-rosso

 /

Yellow-red

He Said, She Said

 – Rosso mattone/

Brick red
Cream Colour Base Mac Charlotte Olympia
Golden Age

 Metallic – bronzo antico /antique bronze

Sepia

 Dirty – marrone-cioccolato /

chocolate-brown
Liquid Eye Liner Mac Cosmetics Charlotte Olympia
Nearly Natural

 – Marrone scuro/

Deep brown
Studio Nail Lacquer
Old Fashioned- /

Deep burgundy red

(Cream)

Good Old Days –

 /

White

(Cream)

To Have or Have Not –

 /

Orange red

(Cream)
Accessorizes Mac Cosmetics Charlotte Olympia
Blot Film

Eyelash Curler

Mirror Compact

249 Eye Shader Brush

204 Lash Brush

Makeup Bag