Finalmente siamo entrati ufficialmente nel 2018 ed oggi ho pensato di tirare un piccolo bilancio dell'anno che ci siamo lasciati alle spalle: sicuramente, è stato un anno entusiasmante, ma vi sono stati anche degli atteggiamenti che non mi sono piaciuti…ma si sa, bisogna imparare a non abbassare mai la faccia e continuare avanti per il proprio cammino, lasciandosi alle spalle le brutte cose (e persone). Bando alle ciance, però, non voglio assolutamente annoiarvi con i miei discorsi, piuttosto desidero mostrarvi i 10 hot topic dell'anno, che magari vi sono sfuggiti!
Finally, 2018 is here and today I decide to share with you a post about the best 10 topics on my blog that you liked during the last year. As you have seen, this was a great year with highs and lows, with some beautiful event and meet, but also bad matters and person; I don't want to boring you so now I'm going to show you my best topics (10 topics) of the 2017!
Trovare il giusto colore di fondotinta non è sempre così semplice e in questo articolo, difatti, vi mostravo un colore che non faceva assolutamente al mio caso – perché troppo aranciato – ma comunque dalla buona coprenza: sto parlando del fondotinta Beyond Perfecting di Clinique. Se ve lo siete persi, date un'occhiata all'articolo!
It's hard to find the right color's foundation and in this article, I showed you a color that was absolutely not okey for my skin – because it's too orange tone – but still good coverage: I'm talking about the foundation Beyond Perfecting by Clinique. If you missed the post, let's take a look!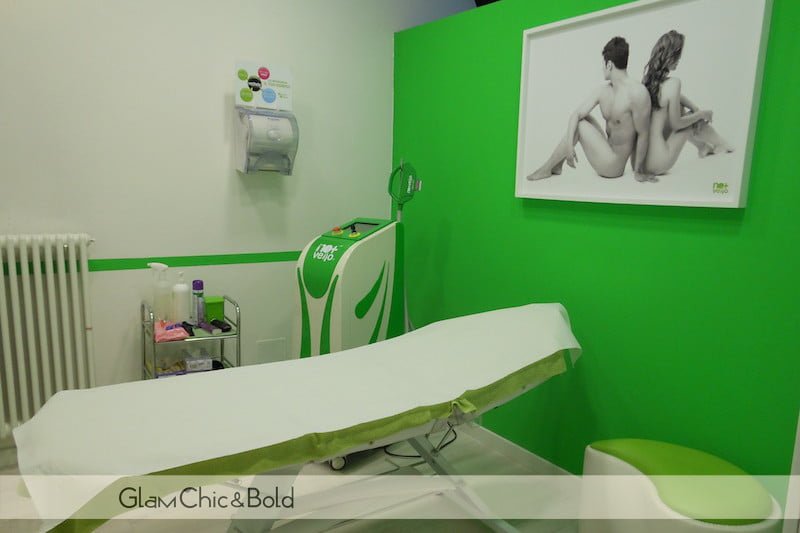 Per le amanti della skin care non é possibile non fare una bella pulizia del viso con gli ultrasuoni: quest'anno grazie allo studio di No+Vello di Como ho provato per la prima volta questa tipologia di pulizia e posso dirvi che mi è piaciuta. Naturalmente, come potrete ben capire, si tratta di un tipo di trattamento adatto soprattutto per chi non ha la pelle molto sensibile – diventerete molto rosse in faccia, nel caso di pelle sensibile…come la mia – ma alla fine potrete sentirvi pulire in profondità per pochi euro. Trovate tutti i dettagli nel post!
If you are a skincare lover, you must try the ultrasonic facial treatment: during the last year I can try this treatment at No+Vello studio in Como for the first time and I liked it! It's a treatment that help you to remove all blackheads all over the face; if you have sensitive skin remember that you'll be red in face after the treatments, but don't worry then you'll feel reborn. You can read more details about treatment on my post.
Quest'anno abbiamo atteso il Natale 2017 insieme con il calendario dell'avvento di Sephora: 24 piccoli regalini che vi ho svelato anche tramite Instagram Story. E voi avete aperto il vostro calendario dell'avvento? Se siete curiose di sapere quali sono i regali custoditi al suo interno, leggete il post!
For this Christmas 2017 there was the beautiful advent calendar by Sephora and its 24 gifts of make up and skincare products. If you follow me on Instagram, you saw all little gift that I found it inside it. Please, could you tell me if you had advent calendar for the Christmas 2017 🙂 Now read my post if you want see all presents that I found it!
Denti brillanti? Questo è uno dei dentifrici che avete di più amato nel 2017, visto che lo avete ricercato diverse volte sul blog. Naturalmente, se date un'occhiata sul blog troverete tante altre proposte per avere denti brillanti e puliti.
This is another post that you search a lots of time: if you want a White teeth, you can try the toothpaste by Curaprox White is Black or Black is White. Read more on my blog and find also other posts about your dental care. 
Se mi conoscete, saprete bene che sono un'amante delle maschere e, quindi, mi piace farvene conoscere sempre delle nuove. In questo caso, in tanti hanno ricercato informazioni sulla maschera nera di Collistar – che non ha niente a che vedere con quelle peel off che si strappano – e purtroppo nel mio caso il risultato non è stato dei più soddisfacenti, visto che mi sono ritrovata ad essere super rossa su tutto il viso, assomigliando così ad un peperone. Potete dare una lettura approfondita al post per capire che cosa era successo.
I'm a masks lover and when I try one of the novelties, I would like to share with you my opinion: in this case, when I tried the maschera nera Sublime by Collistar, I became a red pepper :-/ Read all my review about this products!
Questo post, in realtà, è stato scritto nel 2015, ma a quanto pare piace ancora: vi lascio alla lettura, visto che qui potrete vedere tutto l'assortimento del marchio Icona Milano.
This is a post of 2015, but more people continued to read it also during 2017. Let's read my post and discover the Icona Milano make up collection. 
I calendari dell'avvento vi sono proprio piaciuti: in questo post mi sono davvero impegnata per mostrarvi tutti i più belli ed interessanti calendari dell'avvento del Natale 2017. Se desiderate ricontrollarli, potrete farlo direttamente da qua.
During this Christmas 2017 there were a lots of advent calendar: in this post you can see all best beauty (and not) advent calendar…I work so much for this post and I'm happy that you find it more times on Google!
Saliamo sul primo dei tre gradini del podio e troviamo al terzo posto l'articolo sul nuovo mascara False Lash Superstar X-Fiber, uno dei primi lanci del 2017 in fatto di mascara, firmati L'Oréal. E voi l'avevate provato? Date un'occhiata alle foto all'interno dell'articolo per vedere il risultato.
Now we are at the end of this hot list: at the third place there is the post about the mascara False Lash Superstar X Fiber by L'Oréal. On my post you can see the result and my lashes!!! 
Ancora un'altra novità firmata L'Oréal, ma questa volta è destinata alle labbra: anche in tal caso, vi suggerisco di dare un'occhiata all'intera gamma di colori disponibili che potrete utilizzare per dare un tocco di colore alle vostre labbra.
Again some novelties by L'Oréal, but this time is for the lips: I suggest you to see the beautiful pic with color of the Infaillible Lip Paint!
Anche in questo caso, l'articolo è del 2015, ma trattandosi di un post assai dettagliato circa un metodo di depilazione perso che sia davvero utile: date un'occhiata alla mia esperienza avuta a Lugano presso un salone di bellezza.
Also for this case, there is anothe post of 2016 about the Brazialian waxing: you can read my opinion about it and my experience at the beauty salon in Lugano. 
Qui concludo il mio post dei 10 post del 2017 e spero che vi possa tornare utile!
My post finish here…I hope that you like it!