Oggi parliamo di novità per la base viso e più precisamente vi mostro alcuni prodotti che sono stati lanciati proprio nel mese di marzo: sto parlando dei  Photoready Insta-Fix Makeup Stick e Highlighting Stick di Revlon.
Iniziamo parlando proprio dei nuovi Photoready Insta-Fix Makeup Stick, fondotinta in stick che potrete utilizzare velocemente e portare sempre con voi in borsa per dei piccoli ritocchi. La formula di questo nuovo fondotinta Revlon è stata integrata dalla tecnologia di filtraggio della luminosità, donando un aspetto perfetto alla pelle.
Questo fondotinta è in grado di offrire una copertura leggera/media ed allo stesso tempo protegge pure la pelle con un SPF20; inoltre, non dimentichiamo neppure che il prodotto con la sua formula liscia e leggera come una piuma conferisce un aspetto non appesantito.
Today I'm going to talk you about new products by Revlon that launched in March: I'm talking about PhotoReady Insta-Fix Makeup Stick and Highlighting stick by Revlon.
Let's start talking about the new PhotoReady Insta-Fix Makeup Stick, foundation sticks that you can use quickly and that you can take with you in your bag. The formula of this new product by Revlon foundation was built by the filtering technology of light, giving a perfect appearance to the skin.
This foundation is able to offer a light/medium coverage and at the same time protects the skin with an SPF 20; do not forget that the product with its smooth and light as a feather formula gives an appearance unencumbered.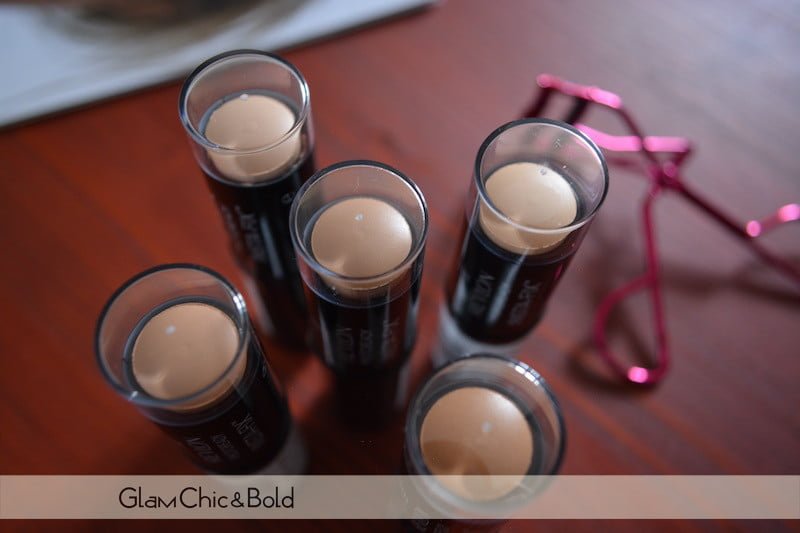 Questi sono i colori disponibili dei Photoready Insta-Fix Makeup Stick  (22.90 CHF):
These are the available colors of PhotoReady Insta-Fix Makeup Stick:
Ivory
Vanilla
Natural Beige
Golden Beige
Caramel
Durante lo stesso mese, però, saranno disponibili pure i Photoready Insta-Fix Highlighting Stick: si tratta di un prodotto che consente di ottenere uno splendido effetto luminoso sulla pelle. Naturalmente, sarà necessario applicare il prodotto in alcuni punti precisi del volto, così da ottenere un ottimo risultato.
Le nuance di Photoready Insta-Fix Highlighting Stick sono due e si tratta di Starlit e Champagne; li potrete acquistare al costo di 19.90 CHF!
During the same month, however, they will also be available PhotoReady Insta-Fix Highlighting Stick: this is a product that allows you to get a beautiful lighting effect on the skin. Of course, it will be necessary to apply the product in some specific points of the face to obtain an excellent result.
The nuances of PhotoReady Insta-Fix Highlighting Stick by Revlon are two colors and they are Starlit and Champagne; you can purchase them at a cost of 19.90 CHF!