Iced Fire di Alessandro International
Il winter look Iced Fire di Alessandro International
Siamo in pieno inverno e, proprio per questo, vi mostro la nuova collezione per il look invernale di Alessandro International: sto parlando di Iced Fire, la nuova collezione che ci propone ben 5 colori per le unghie, i quali sono stati arricchiti con ingredienti come l'olio di macadamia che ha il compito di nutrire l'unghia in profondità. I colori che vi mostro oggi sono particolarmente adatti per il periodo dell'anno, come il Natale!
We are in the middle of winter and for this, I'm going to show you the new collection for the winter look by Alessandro International: I'm talking about Iced Fire, the new collection with 5 colors for the nails, which have been enriched with macadamia oil which has the task of nourishing the nail in depth. The colors that I show you today are particularly suitable for the time of year, like Christmas!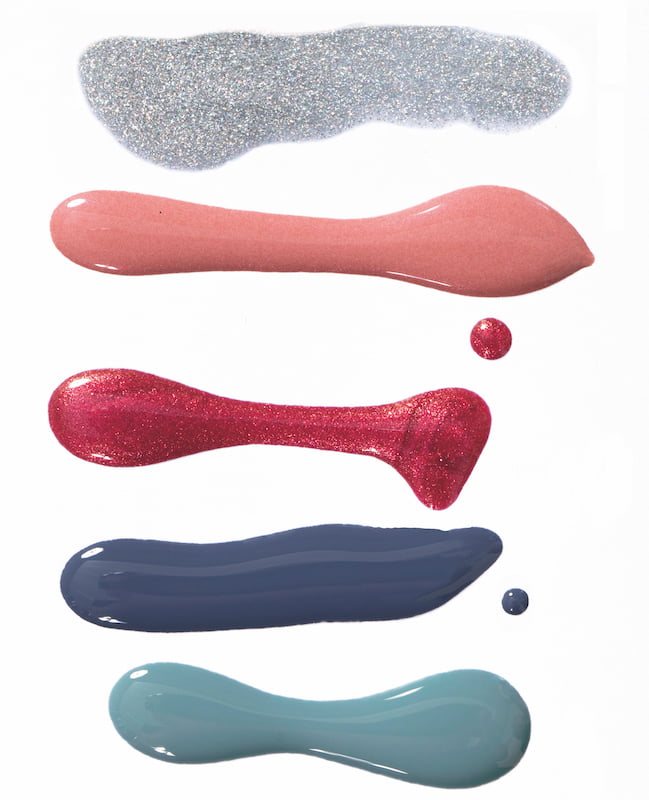 Ecco qui di seguito tutti i colori del winter look Iced Fire di Alessandro International:
Here you can see all colors for the winter look Iced Fire by Alessandro International:
Jingle Ladies (rosso brillante/

bright red

)
Cozy by the Fire (rosa-arancio brillante/

bright pink-orange

)
Snowman's Blessing (blu-viola/

blue-purple

)
North Pole Radio (blu ghiaccio/

iced blue

)
Crystal & Candy (argento brillante/

shiny silver

)
Questi smalti sono classificati come vegani e 6-free (privi di sei componenti nocivi e tossici per le nostre unghie). Se volete acquistare i nuovi smalti della collezione Iced Fire di Alessandro International – 5 ml per 7.50 CHF o Striplac Look da 5 ml a 15,95 CHF – potrete farlo presso il sito ufficiale di alessandrointernational.ch , haar-shop.ch Globus, Manor, Loeb, Dr.Bähler, perfecthair.ch e tutti i studi per unghie che distribuiscono questo brand.
Visualizza questo post su Instagram

These nail polishes are classified as vegan and 6-free (free of six toxic components for our nails). If you want to buy the new nail polishes of the Iced Fire collection by Alessandro International – 5 ml for 7.50 CHF or Striplac Look 5 ml for 15.95 CHF – you can do at the official website of alessandrointernational.ch, haar-shop.ch Globus, Manor, Loeb, Dr.Bähler, perfecthair.ch and all nail studios that distribute it.