La bella stagione è arrivata e Guerlain ci propone un'interessante novità per dare un tocco davvero originale al nostro make up con un nuovo mascara, una tinta per labbra e gote, rossetti ed uno smalto.
Il direttore creativo Olivier Echaudemaison ha realizzato un nuovo mascara per impreziosire le sopracciglia delle donne con un nero intenso, per creare un look che va dal naturale fino a quello più stiloso.  In questa maniera, dalla mattina alla sera potrete avere un look impeccabile.
Questo mascara, grazie alla sua formula,  consente di ottenere volume, curvatura, lunghezza e definizione. Grazie allo speciale pennello con punta arrotondata, un un movimento orizzontale è possibile volumizzare, incurvare ed allungare le ciglia, mentre con quello verticale si riesce a definire ed intensificare lo sguardo.
For this Spring 2017 there are new products by Guerlain: I'm talking about La Petite Robe Noire by Guerlain that offer us a new mascara, lip & cheeck tint, lipsticks and nail polish.
Olivier Echaudemaison has designed the new mascara La Petite Robe Noire for an intense black, for a look from the most natural to the most extreme style. Thanks to the all-in-one formula and its special brushes,  this mascara help you to obtain a definition, curl, lenght and volume. 
Un altro splendido prodotto è il Lip & Cheek Tint (39 CHF): si tratta di una nuota tinta per labbra e guance che si presenta come un gel colorato 2 in 1. In questa maniera, potrete applicare questo prodotto sulle labbra e sulle gote per ottenere un effetto naturale e "bonne mine" sui toni del rosa.
Questo prodotto si adatterà a qualunque tipo di pelle, poiché la tinta reagisce con il pH ella pelle adattandosi a donare un effetto naturale. L'intensità, invece, può essere modulata a piacere per ottenere un effetto più intenso.  Per la fragranza, invece, troviamo note floreali e fruttate che si inspirano proprio a quelle delle fragranze La Petit Robe Noire.
Another beautiful product is the Lip & Cheek Tint (39 CHF): this is a lips and cheeks tint that looks like a 2-in-1 color gel. In this way, you can apply this product on your lips and cheeks to get a natural effect and "bonne mine" on the tones of the rose. 
This product will adapt to any type of skin, since the dye reacts with pH and the skin is adapted to give a natural effect. The intensity can be modulated at will to get a more intense effect. For the fragrance, however, we find floral and fruity notes inspired by the fragrances of La Petit Robe Noire.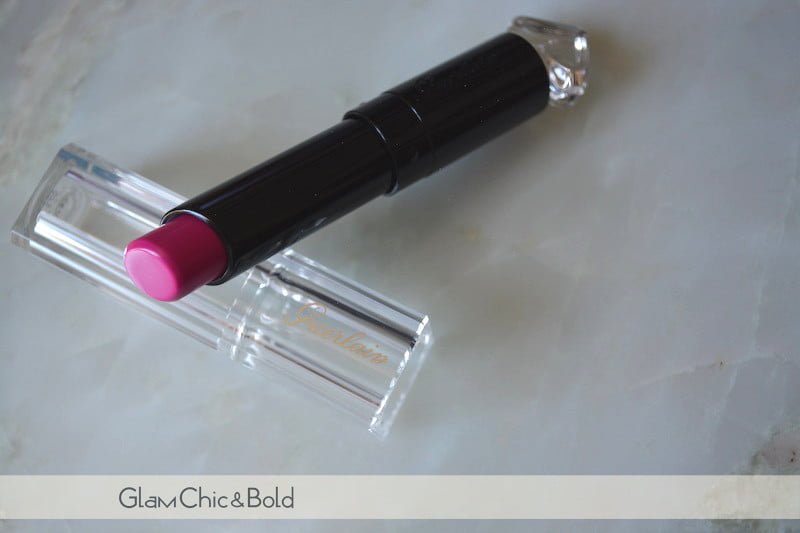 Per quanto riguarda le labbra (42 CHF), anche queste potranno essere impreziosite da tre nuove nuance vibranti: 023 Ruby Ring, 043 Sun-Glasses e 073 Orchid Beanie(un rosso scuro, un arancio allegro e un orchidea vibrante e luminoso) e lo smalto nel colore lilla luminoso 069 Lilac Belt  (32 CHF).
For the lips (42 CHF), you find three new vibrant nuances: 023 Ruby Ring, 043 Sun-Glasses and 073 Orchid Beanie (a dark red, joyful orange and a vibrant and bright orchid ) and a nail polish in bright lilac 069 Lilac Belt (32 CHF).