Oramai Natale sta per arrivare e proprio per questo ho deciso di mostrarvi da vicino l'intera collezione di make up di questo Natale 2016: per l'occasione è nata la Kiko holiday collection che propone tantissimi prodotti con un packaging assai festoso, rosso ed argento.
Christmas is coming and for this year I decided to show you the beautiful collection that you can already find in the store of Kiko Milano: I'm talking about the Kiko holiday collection. This new collection has a beautiful packaging in red and silver colors.
2-in-1 Bronzer & Highliter Kiko Holiday Collection
Se siete delle appassionate dei bronzer e desiderate scolpire con luci ed ombre il vostro viso, pure durante la stagione invernale, allora non lasciatevi sfuggire la possibilità di farlo con questo prodotto. La sua texture è assai morbida ed è in grado di uniformare e rendere più luminoso l'incarnato. Come potete notare, la maggior parte della confezione è costituita dal bronzer, mentre una piccola parte è stata destinata all'illuminante.  Questo è disponibile in due nuance: 01 Gold Tan (quello che vedete in foto) e 02 Rose Tan.
If you are lover of bronzer and want to sculpt with light and shade your face, even during the winter, you can do it with the new 2-in-1 bronzer and highliter by Kiko Milano for Christmas 2016. Its texture is very soft and is able to align and make the complexion brighter. As you can see, most of the package consists of the bronzer, while a small part was destined to the highliter. This is available in two shades: 01 Gold Tan (what you see in the picture) and 02 Rose Tan.
Volumizing Effect Mascara Kiko Milano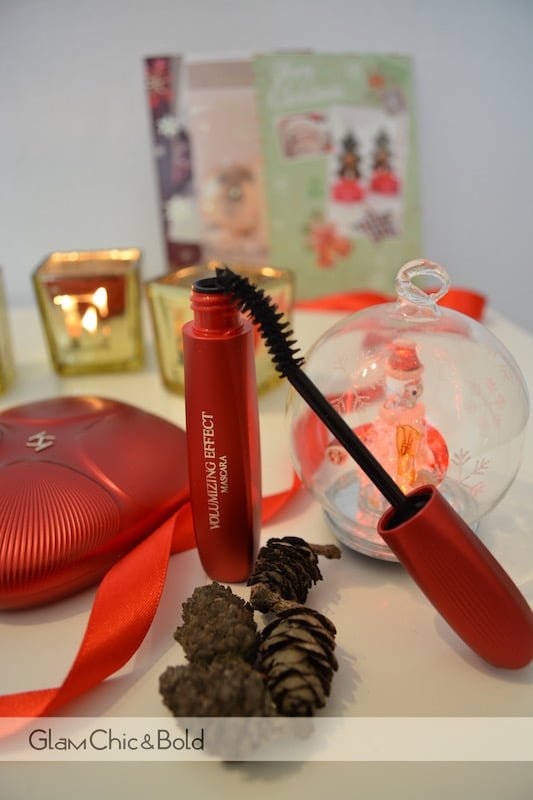 L'altro prodotto che ho provato è il mascara volumizzante: si tratta di un mascara davvero molto bello, dal pack elegante, e dallo scolovino assai comodo per donare maggiore volume alle ciglia ed uno sguardo accattivante. La texture di questo prodotto è cremosa e non crea alcun effetto "ciglia appiccicate", anzi le allunga, incurvandole, e donandogli volume. La formula di questo mascara è stata arricchita con estratti di jojoba, argan e rosa mosqueta.
The other product I have tried is the volumizing mascara by Kiko Holiday Collection for Christmas 2016: it is a beautiful mascara, with a elegant packaging and a convenient brush to give more volume to lashes and an appealing look. The texture of this product is creamy and doesn't create any "stuck eyelashes" effect, indeed the stretch and adding volume to your lashes. The formula of this mascara is enriched with extracts of jojoba, argan and rosehip.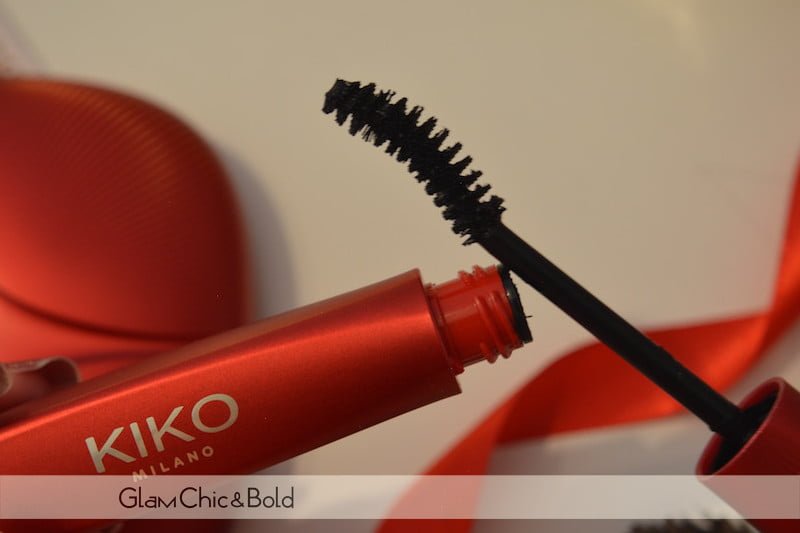 Intense Colour Lip Kit – Holiday Collection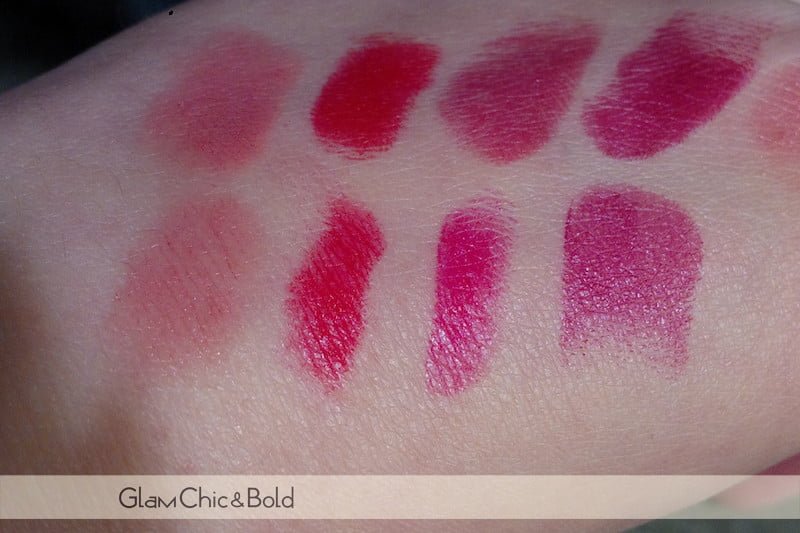 La collezione in edizione limitata per le feste di Kiko Milano ci propone anche qualcosa per le labbra: infatti, sono ben 12 le nuance disponibili con tanto di matita labbra da abbinare. I rossetti proposti sono disponibili nella versione matte o shiny, in base ai vostri gusti. Naturalmente non manca neppure lo straordinario rosso delle feste! Come potete notare dagli swatch i colori opachi e brillanti sono identici, ma cambia solamente il finish. Vi segnalo anche i tappi magnetici davvero molto comodi, specie quando si mettono in borsa.
The limited edition collection for the celebrations offers us something for the lips: in fact, there are 12 shades available complete with a lip pencil to match with lipsticks. The lipsticks are available in matte or shiny version. Of course there is even the extraordinary red of the festivities! As you can see from the swatch dull and bright colors are the same, but changes only the finish. I would like to advise you that you can find the magnetic close of the packaging.
Ecco i colori disponibili/This is the new nuance:
01 Dreamlike Rose – rosa chiaro/

light pink

02 Incarnation Red – rosso fragola/

strawberry red

03 Surreal Mauve – fucsia scuro/

dark fuchsia

04 Provocative Burgundy – borgogna/

burgundy

05 Romantic Rose – nude
06 Intuitive Red – rosso aranciato/

orange red

07 Pure Fucsia – rosa shock/

pink shocking

08 Luscious Sangria – fucsia viola scuro/

dark fuchsia plum

09 Heavenly Beige – nude beige
10 Fairy Pink – rosa baby/

baby pink

11 Frosted Red – rosso/

red

12 Passionate Wine – vinaccia/

wine red
Face Kit Blush & Kabuki
Naturalmente non poteva mancare neppure il blush, con tanto di kabuki,  il piccolo pennellino  che vi consente la stesura del prodotto sulle gote. Il colore è decisamente molto bello e vi consiglio questa confezione pure come dono regalo. Lo troverete disponibile nei colori 01 Unique Peach e 02 Romantic.
Of course there are also the blush, with a kabuki, the little brush that allows you applying the product on the cheeks. The color is very very nice and I recommend this package as well as a gift Gift. You will find it available in colors 01 Unique Peach and 02 Romantic.
Double Colour Baked Blush
Se desiderate illuminare le vostre gote potrete pure scegliere di acquistare questo splendido blush, disponibile in due nuance, ed ottenuto grazie al mix di due colori in un'unica mega cialda. Anche in questo caso, il packaging è assai natalizio e potrete pure metterlo comodamente in borsa: in questo modo avrete con voi anche un comodo specchietto per i ritocchi! I colori disponibili sono: 01 Lively Coral e 02 Harmonious Bisque.
If you want to illuminate your cheeks can also choose to buy this beautiful blush, available in two shades, and obtained thanks to the mix of two colors in one mega wafer. Again, the packaging is very Christmas and you can even put it easily in your bag: in this way you will have with you a handy mirror for touch-ups! The colors available are: 01 Lively Coral and 02 Harmonious Bisque.
9 Colours Eyeshadow Palette
3 Colours Eyeshadow Palette
Le palette di Kiko con tre colori sono splendide: potrete utilizzarle come più desiderate, visto che si tratta di una proposta wet & dry. Sono ben sei le proposte disponibili con tre colori ed un applicatore: 01 Gleaming Burgundy, 02 Fiery Sienna, 03 Voluptuous Smoky, 04 Magnetic Taupe,05 Seductive Gold e 06 Enigmatic Steel.
The palette of Kiko with three colors are beautiful: you can use them as you wish, since it is a proposal wet & dry. There are six proposals available in three colors and an applicator: 01 Gleaming Burgundy, 02 Fiery Sienna, 03 Voluptuous Smoky, 04 Magnetic Taupe, 05 and 06 Enigmatic Seductive Gold Steel.
3-in1 Eyeshadow & Eye Pencil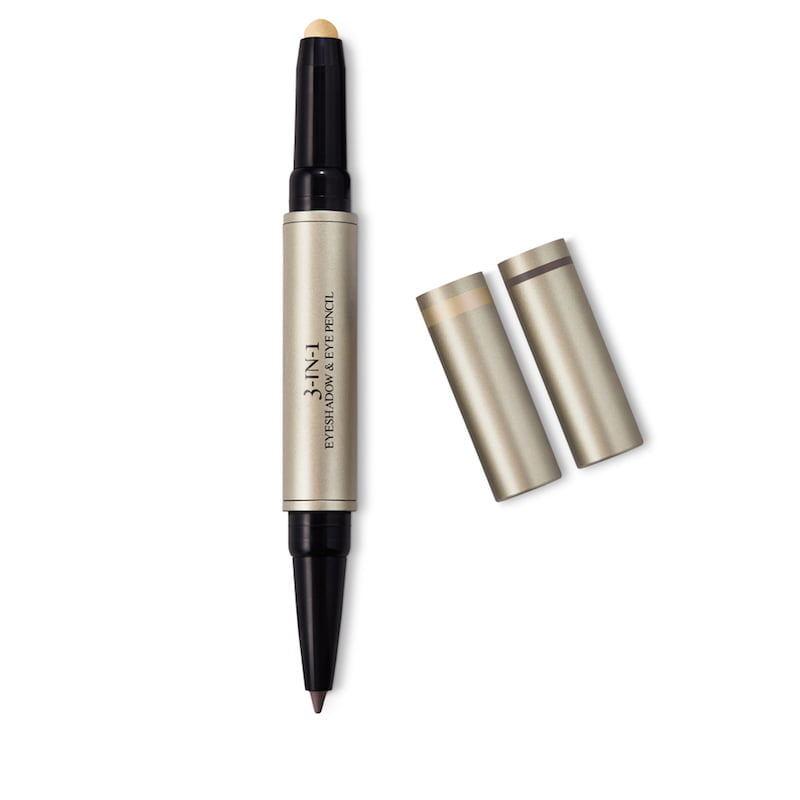 Si tratta di un ombretto in stick a lunga tenuta che potrete utilizzare anche come eyeliner e kajal. Come potete notare, il pennarello è stato dotato di due tipi di punte, così da stendere meglio i due corrispettivi colori. Lo potrete acquistare in tre varianti: 01 Wood-Gold, 02 Plum – Rose e 03 Black – Rosy Steel.
It is an eye shadow in a long stick estate that can also be used as eyeliner and kajal. As you can see, the pen is equipped with two types of tips, as well to spread better the two colors fees. It can be purchased in three variants: 01 Wood-Gold, Plum 02 – 03 Rose and Black – Rosy Steel.
Fine Line Eyeliner Kiko Milano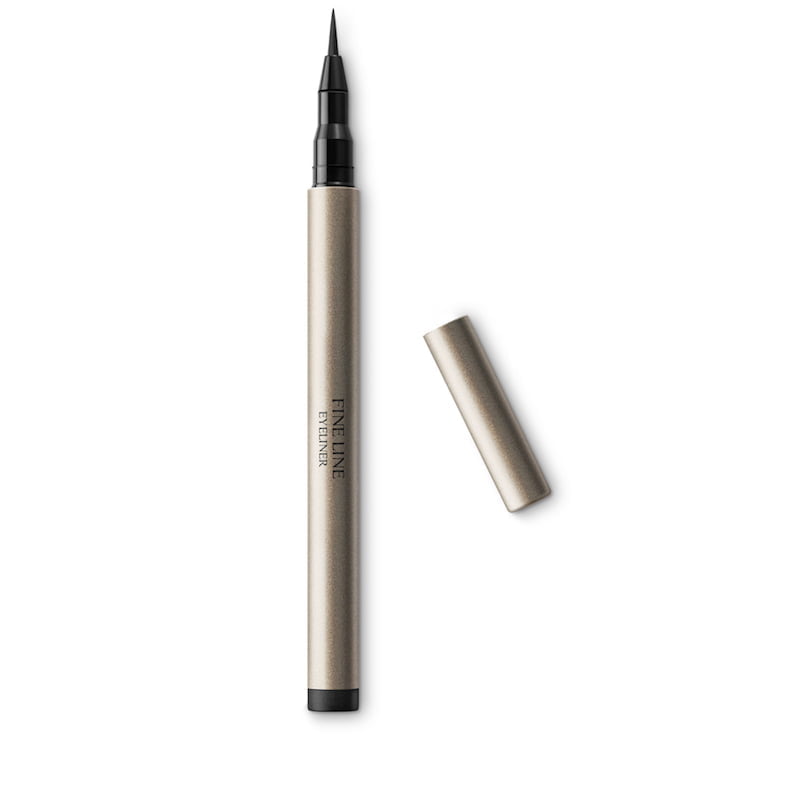 Questo eyeliner nero, a lunga tenuta, vi consente di ottenere una linea precisa e fine o di medio spessore sul vostro occhio. Anche in questo caso, il packaging è davvero elegante!
This black eyeliner, long-lasting, allows you to get an accurate line and fine or medium thickness on your eye. Again, the packaging is very elegant!
Double Colour Eyeliner
Questo prodotto vi consentirà di avere una matita con due colori sempre a portata di mano. Le nuance disponibili sono diversi:  118 Pearly Taupe & Champagne, 119 Peacok & Violet, 120 Black & Golden Sand, 121 Black & Butter, 122 Moka & Gold, 123 Electric Blue & Pearly White, 124 Emerald & Golden Sage, 125 Dark Chocolate & Light Taupe e 126 Black & Silver.
This product will allow you to have a pencil with two colors! The shades are different: 118 Pearly Taupe & Champagne, 119 Peacok & Violet, Black & Golden Sand 120, 121 Black & Butter, Mocha & 122 Gold, 123 Electric Blue & Pearly White, 124 Emerald & Golden Sage, 125 Dark Chocolate & Light Taupe and 126 Black & Silver.
Special Effect Nail Lacquer
La linea di Natale di Kiko prevede pure la proposta di uno splendido kit di smalti con sei nuance e due top coat, ideali per creare tutti i look che desiderate.
The Christmas collection by Kiko also offer us a stunning nail polishes kit with six shades and two top coat, ideal to create any look you desire.
Colour Glitter Nail Lacquer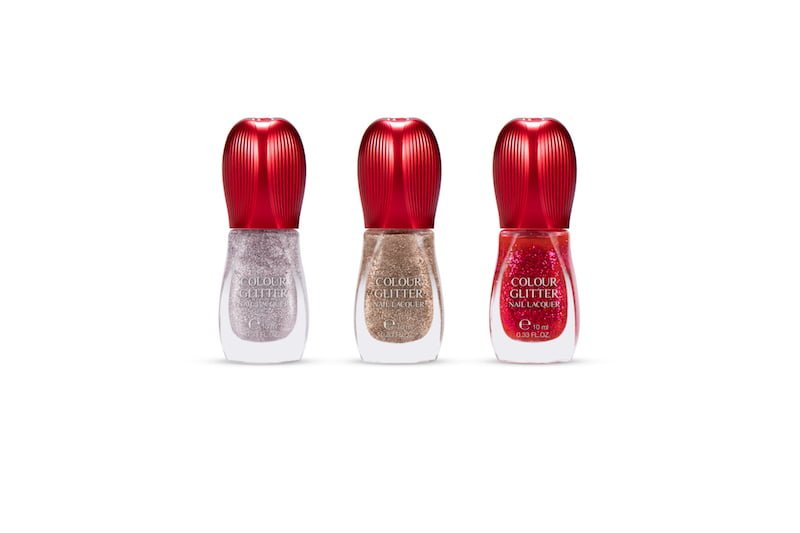 Questi splendidi smalti vi aiuteranno a dare un tocco decisamente glamour e glitterato alle vostre unghie, con tre nuance tipiche del natale.
These beautiful glazes will help to give a glamorous and glittery touch to your nails, with three typical native nuance.
Velvet Passion
Neppure questo Natale mancherà una fragranza Kiko Milano: si tratta di Velvet Passion che ha come note in testa quelle della rosa che vi avvolgerà insieme ai legni bianchi e note orientali. La silhouette del profumo è assai interessante perché vuole riportare alla mente quelle del corpo femminile.
Even this Christmas will miss a Kiko Milano fragrance: it is Velvet Passion which like those top notes of pink that will wrap along the white woods and oriental notes. The silhouette of the perfume is very interesting because it wants to bring to mind those of the female body.
Professional Brush Kit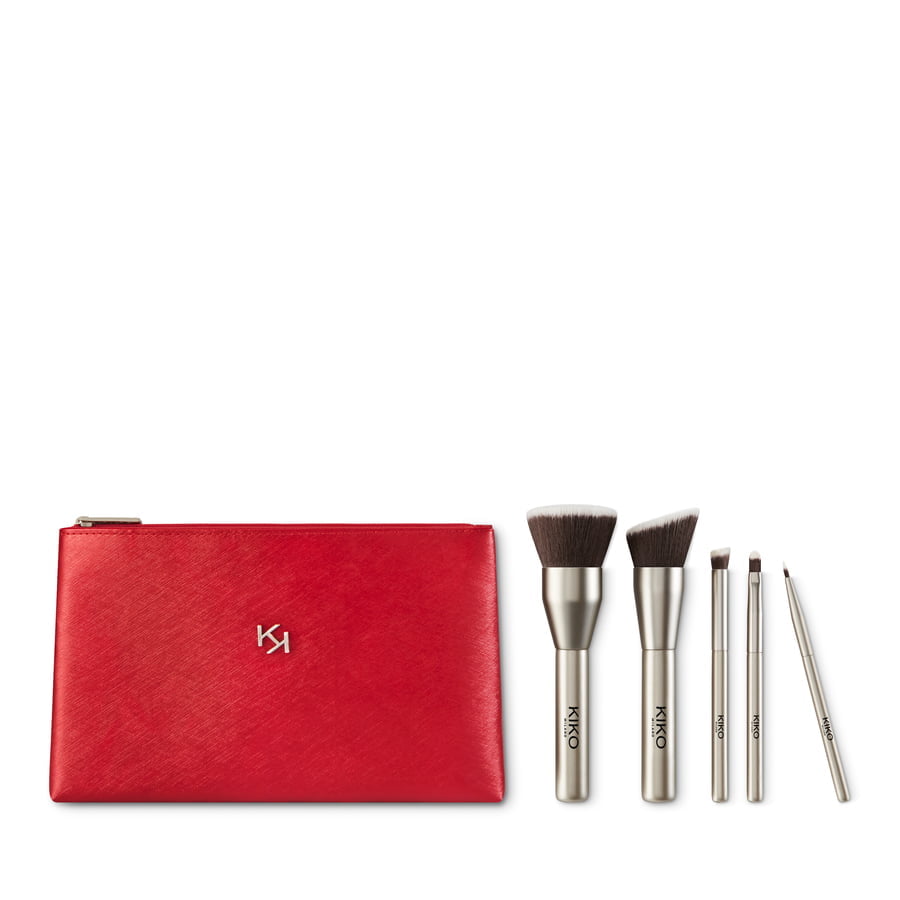 Se volete fare un regalo speciale ad una vostra amica, questo kit di pennelli per il make up sarà perfetto. All'interno della pochette, difatti, vi sono tutti i pezzi essenziali per realizzare il trucco che si desidera.
If you want to make a special gift to a friend of yours, this brushes for make-up kit will be perfect. Inside the pouch, in fact, there are all essential pieces to make the makeup you want.
Professional Face Brush
Questo pennello si può utilizzare per l'applicazione delle polveri sul viso ed ha setole sintetiche. Nei negozi lo potrete acquistare come edizione limitata, disponibile in tre nuance.
This brush can be used for the application of powder on the face and has synthetic bristles. In the shops you can buy this limited edition in three shades.