La primavera sta arrivando e con essa arrivano pure le collezioni di primavera 2016: Eclat Instantané Clarins n'é sicuramente un esempio! La nuova collezione make up Clarins ha come obiettivo quello di rendere luminoso il volto, donando un aspetto curato e ricco di riflessi iridescenti e labbra brillanti.
Spring is coming and now there is the new collection Eclat Instantané Clarins! The new mak eup collection by Clarins that give you an appearance and rich skin with iridescent and shiny lips reflexes. Let's discover the new Eclat Instantané Clarins collection! 
Ombre Iridescente – Eclat Instantané Clarins
Questi ombretti dalla texture crema-polvere non richiedono un pennello per la loro applicazione, ma vi basteranno solo i polpastrelli. I nuovi ombre iridescente sono arricchiti con vitamina E e polvere fine di bambù dalle proprietà opacizzanti. Questi ombretti conferiscono allo sguardo un tocco di luminosità.
These eye shadows with cream-powder texture does not require a brush for their application, but it will only be enough fingertips. The new iridescent shades are enriched with vitamin E and fine powder from bamboo, with matting properties. These eye shadows give the eyes a touch of brightness! 
La nuova collezione Eclat Instantané Clarins ci propone quattro colori/This is four colors:
04 Silver Ivory
05 Silver Pink
06 Silver Green
07 Silver Plum
Come potete notare, ho testato la tonalità 05 Silver Pink, perfetto da abbinare ad un leggero smokey eyes fatto con un marrone. Il colore, come detto, si applica davvero facilmente – io ho usato un pennello piatto – e niente base. Nel caso però vogliate essere certe di una durata estrema, vi consiglio di mettere un primer di base, così da non ritrovare il colore nelle pieghe dell'occhio. Sicuramente tutti questi colori sono perfetti pure per l'estate, così da realizzare un trucco fresco e brillante! Io ho scelto di metterlo domenica scorsa, dato che era una splendida giornata calda.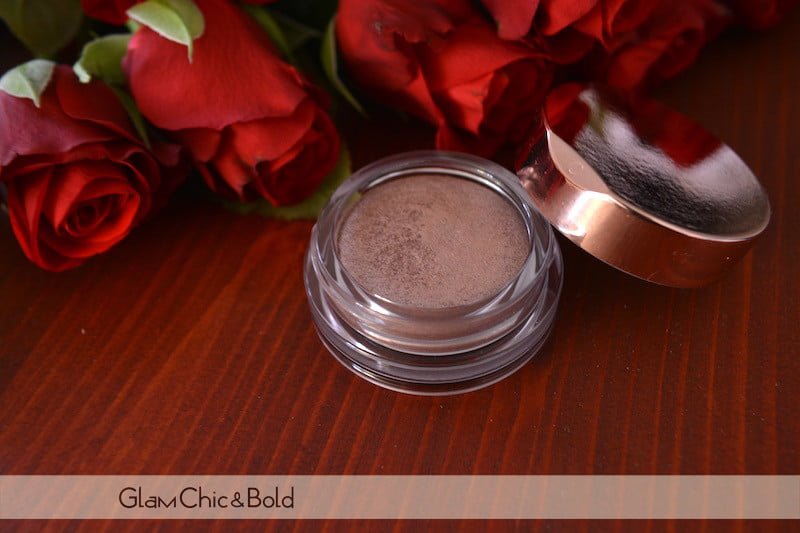 As you can see, I tested the nuance 05  Silver Pink, perfect to combine with a slight smokey eyes done with a dark brown. The color, as mentioned, is very easy to apply – I used a flat brush – and nothing basis. If, however, you want to be certain of an extreme life of your eye shadow, I suggest you put a primer: in this way you do not find the color in the eye creases. Surely all these colors are also perfect for the Summer, so as to realize a cool and bright makeup! I chose to put it on the last Sunday, because it was a beautiful warm day!
Palette 5 Couleurs Clarins – 03 Natural Glow (limited edition)
Con la collezione primavera 2016 di Clarins troviamo anche una palette, in edizione limitata, con cinque splendidi toni che sembrano quasi ricordare la palette Pretty Night di Clarins, uscita quest'autunno inverno 2016.
La palette 03 Natural Glow si compone di questi colori: bronzo-rosa, beige iridescente e mat, bronzo iridescente, marron glacé, marrone satinato. Gli ombretti sono stati arricchiti di estratti vegetali e minerali e si possono applicare con il pelo del pennello per un effetto naturale o con la spugna per ottenere maggiore densità.
With the Spring collection 2016 by Clarins we also find a palette, in limited edition, with five beautiful tones that seem to recall the palette Pretty Night Clarins, launched this Fall/Winter 2016.
The palette 03 Natural Glow consists of these colors: pinky bronze, iridescent and matte beige, iridescent bronze, marron glacé and brown satin. Eyeshadows were enriched with minerals and vegetable extracts and can be applied with the brush for a natural effect or with the sponge to get more density.
Be Long Mascara Clarins – 01 Intense Black
La collezione primaverile di Clarins ci propone pure un meraviglioso mascara per avere ciglia nere intenso. Con l'applicazione di questo mascara, peraltro, si può avere addirittura un incremento della loro lunghezza, grazie alla formula con cera di carnauba, matrikine (peptide) e pantenolo.
The Spring collection by Clarins also offers us a wonderful mascara for intense black lashes. With the application of this mascara, moreover, it can even have an increase of their length, thanks to the formula with carnauba wax, Matrikine (peptide) and panthenol.
Rouge Eclat Clarins
Sono tre le nuance presentate per la primavera 2016 con la collezione Eclat Instantané Clarins: questo prodotto è pigmentato, ricco di estratti vegetali ed offre confort immediato a chi decide di metterlo. In questo modo, le labbra risultano pure più idratate e nutrite pure grazie alla formula arricchita con cere vegetali di mimosa, jojoba, girasole e insaponificabili di cacao.
There are three shades presented for the 2016 spring with Eclat collection Instantané Clarins: this product is pigmented, rich in plant extracts and offers immediate comfort who decide to put it. In this way, the lips are more well hydrated and well nourished thanks to the formula enriched with vegetable waxes mimosa, jojoba, sunflower and cocoa unsaponifiables.
I colori disponibili sono/The colors are:
23 Hot Rose (rosa acceso/

vivid pink

)
24 Pink Cherry (rosa-rosso/

pink-red

)
25 Pink Blossom (rosa petalo/

pink blossom

)
26 Rose Praline (rosa pralina/

pink praline

)
Eclat Minute Embellisseur Lèvres Clarins
All'interno di questa collezione, poi, ho testato anche l'Eclat Minute Embellisseur Lèvres Claris. si tratta di un gloss con texture gelée fondente, arricchito da burro di karité e che colora le labbra in trasparenza facendole risultare brillanti. Con quest prodotto si hanno assicurate ben 4 ore di idratazione per via di un peptide che rilascia acido ialuronico e mantiene correttamente idratate le labbra.
In this collection, then, I also tested the Eclat Minute Embellisseur Lèvres Claris. it is a gloss textured  jelly, enriched with shea butter and that colors the lips  transparency. With this product you have insured well 4 hours of hydration thanks to peptide which releases hyaluronic acid and keeps properly hydrated lips.
I colori disponi sono due/ There are two colors:
07 Toffee Pink Shimmer
08 Plum Shimmer
Come potete notare io ho testato la nuance plum Shimmer ovvero un viola che però non è eccessivamente scuro e quindi è perfetto da indossare pure con l'arrivo della primavera!
As you can see I have tested the plum nuance: it is not too dark and so it's perfect to wear with the Spring!
Gloss Prodige Clarins
Applicando questo prodotto sulle labbra si potrà ottenere un velo brillante se utilizzato da solo oppure sopra al proprio rossetto per donare maggiore importanza al colore. Gloss Prodige 12 crystal è ideale per un trucco dove la luce gioca un ruolo fondamentale!
Applying this product on the lips you can get a diamond veil when used alone or you can use it over your lipstick to give more importance to color. Gloss Prodige 12 crystal is ideal for a trick where light plays a major role!
Multi-Blush Clarins
Sulle gote non potrà certamente mancare un tocco di freschezza con il nuovo blush di Clarins. Questo prodotto, oltre a dare un tocco di colore alla nostra pelle, si prende cura dell'epidermide con cere di rosa, jojoba, mimosa e girasole. All'interno troviamo anche acetato di tocoferolo che protegge la pelle dai radicali liberi. L'unico colore disponibile è 05 Rose, da applicare semplicemente con le dita sulle gote!
On cheeks will  not miss a touch of freshness with the new Clarins blush! This product, as well as giving a touch of color to our skin, cares for the skin with rose wax, jojoba, mimosa and sunflower. Inside is also tocopheryl acetate which protects the skin from free radicals. The only color available is 05 Rose, by simply apply with your fingers on the cheeks!
BB Skin Detox Fluid Clarins
Questa BB cream di Clarins è in grado di uniformare e corrette le irregolarità del colorito della pelle. Con questo prodotto, dunque, la pelle trova l'equilibrio e lo splendore. BB Skin Detox Flui SPF 25 ha una texture aerea, che lascia traspirare la pelle, così da risultare leggera sulla cute. Questo prodotto è arricchito da estratto di semi di acerola che garantisce un'ottima ossigenazione dell'epidermide, e piante che restituiscono l'equilibrio alla pelle, come l'estratto di regina dei prati. Gli estratti di lassana e té bianco contribuiscono alla protezione della pelle.
This BB cream Clarins is able to standardize and correct the irregularities of the skin complexion. With this product, therefore, the skin is the equilibrium and splendor. BB flowed Detox Skin SPF 25 has an aerial texture, which leaves the skin to breathe, so as to be light on the skin. This product is enriched with acerola seed extract that provides excellent oxygenation of the epidermis, and plants that return the balance to the skin, such as the extract of meadowsweet. The lassana and white tea extracts contribute to skin protection.
Il prodotto è disponibili in 4 varianti colori/ You find four colours for skin:
00 Fair
01 Light
02 Medium
03 Dark