Oggi desidero mostrarvi le ultime novità circa gli smalti Essie lanciati in occasione della stagione autunnale. Con questa collezione il marchio si è ispirato agli anni '90, proponendo ben 6 colori con finish differenti (metal, glossy e cremosi).
Today I'm going to show you the latest Fall collection by Essie, launched during the last months. With this collection, the brand inspired by the 90s, offering 6 colors with different finishes (metal, polished and creamy).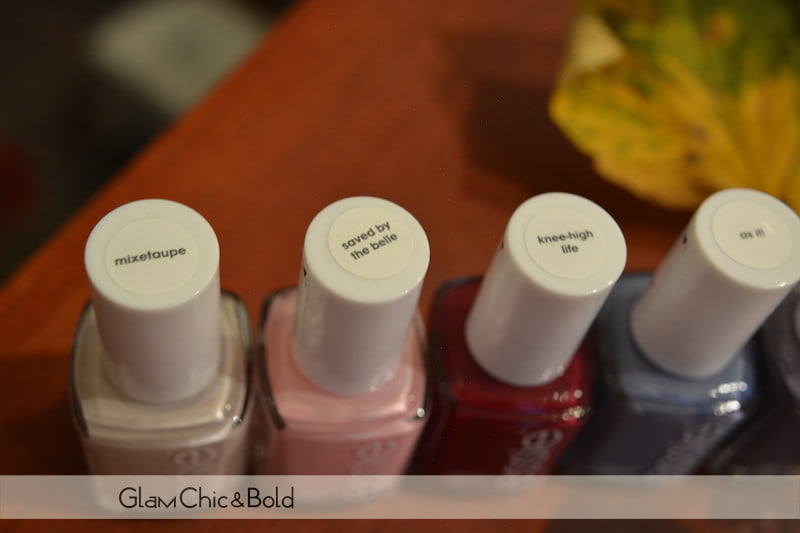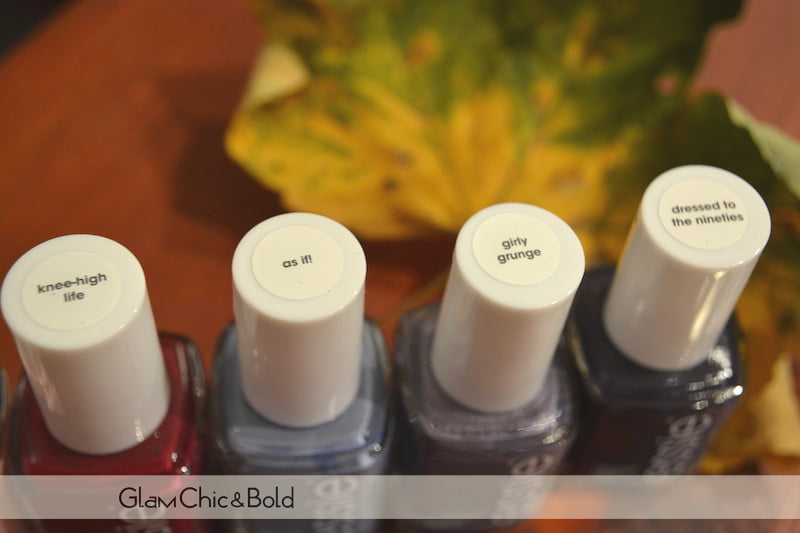 Qui di seguito ecco i colori disponibili/Here you can see all colors of the Fall collection:
As if!: polvere blu di periwinkle con un tocco di rosso/

blue perwinkle powder with a touch of red

Girly grunge: argento metallizzato con un tocco di viola/

metallic silver with a touch of purple

Saved by the belle: rosa chiaro leggero/

light pink

Mixtaupe: avorio caldo con un pizzico di rosa/

ivory with a warm touch of pink

Knee-high life: rosso vino profondo con viola degradato/

red deep wine with purple degraded

Dressed to the nineties: violetto scuro con un verde azzurro brillante/

dark violet with a bright blue green
Con questa collezione, quindi, possiamo dire che facciamo un salto nel passato.La nuova collezione è già disponibile dal mese di settembre! I miei colori preferiti sono "Saved by the belle" and "As If" ed i tuoi?
I can tell you that this collection are amazing and it help us to go in the past with some nuance! My favorite color is "Saved by the belle" and "As If". Now I would like to know if you already try some of these colore for the Fall 2017!