Finalmente, la primavera è arrivata (anche se la pioggia continua a persistere), ma l'abbigliamento si è fatto decisamente più leggero, specie per le giornate in cui si va a passeggiare in mezzo alla natura.
Finally, Spring has arrived (even if the rain continues to persist), but the clothing has become much lighter, especially for the days when you go for a walk in the middle of nature.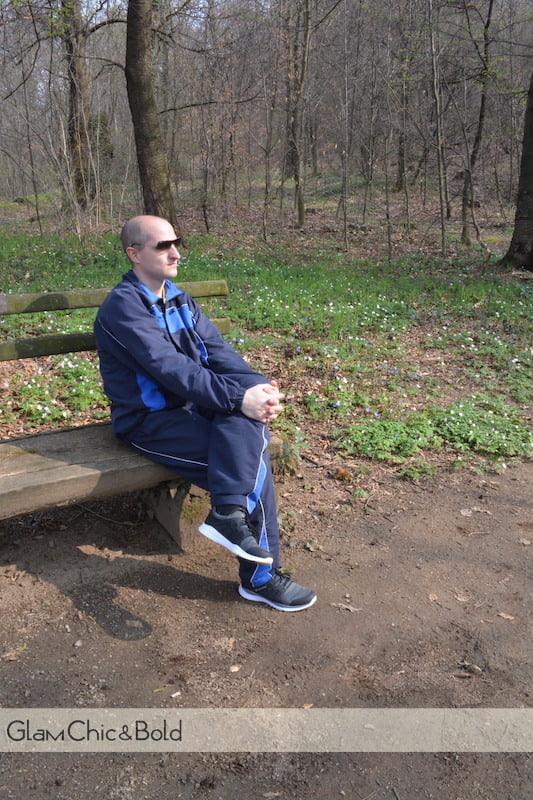 A tal proposito, desidero mostrarvi che cosa abbiamo provato io ed il mio partner per la prima passeggiata nel bosco con temperature primaverile: ai suoi piedi ha le scarpe da uomo outdry ATS Trail LF92, una calzatura estremamente leggera e confortevole. Questa calzatura, a differenza di quanto si possa pensare, è adatta non solo per le semplici passeggiate, ma anche con la pioggia, giacché la mantiene   fuori. In questo modo, i piedi sono all'asciutto e possono respirare. Una struttura di supporto interna e un puntale sintetico proteggono i tuoi piedi, mentre l'imbottitura della suola Techlite li rende davvero confortevoli. Il mio ragazzo, difatti, le trova equilibrate né troppo pesanti e né troppo leggere; insomma, il giusto equilibrio per camminare senza stancarsi. Le sue bussole in gomma offrono il massimo supporto durante la camminata. Se siete interessati al loro acquisto, questa scarpa è disponibile per 119.90 CHF. Naturalmente, Columbia propone tante soluzioni anche per la donna, con un design d'eccezione, al costo di 109.90 CHF!
I would like to show you what my partner and me felt for the first walk in the woods with Spring temperatures: at his feet there is ATS Trail LF92 outdry men's shoes, an extremely light and comfortable shoes. This shoes is suitable not only for simple walks, but also with rain; in this way, the feet are dry and can breathe. An internal support structure and a synthetic toecap protect your feet, while the Techlite sole padding makes them really comfortable. In fact, my boyfriend finds them balanced neither too heavy and too light; in short, the right balance to walk without getting tired. Its rubber bushes offer maximum support during walking! If you are interested in their purchase, this shoes are available for 119.90 CHF. Of course, Columbia offers many solutions for women, with an exceptional design, at a cost of 109.90 CHF.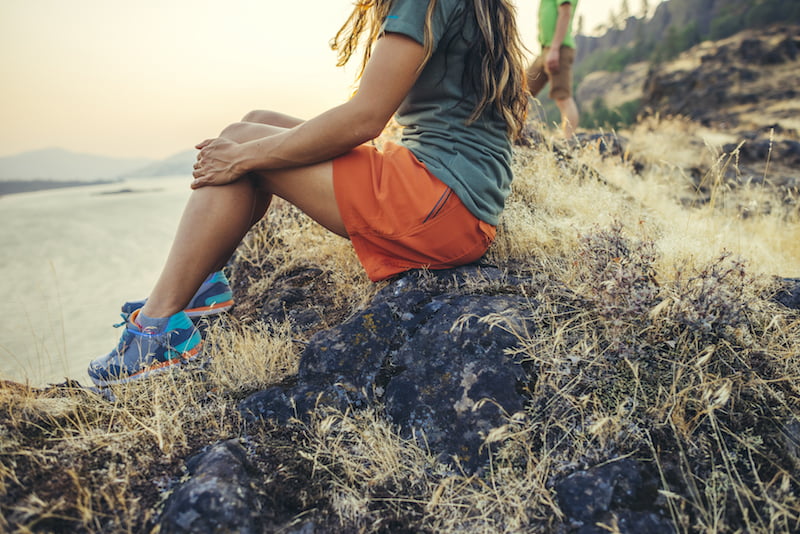 Il capo che ho scelto io per la passeggiata è la splendida tuta da donna Pacific Point: questo felpa con cappuccio è molto comoda, anche se non è certamente adatta per l'estate, visto che grazie alla scelta del tessuto è in grado di mantenere al caldo. È una soluzione perfetta sia per quando si esce di fretta dalla palestra, ma anche per le escursioni fuori città, così da dare un tocco di stile al proprio look anche quando si fa attività fisica. Inoltre, ci sono due tasche laterali con cerniera, in cui sistemare i proprio oggetti (dal cellulare ad un pacchetto di fazzoletti). Il costo di questo capo è di 94.00 CHF e, anche in tal caso vi sono diversi colori disponibili come il viola e blu.
For me I chose for the walk the beautiful Pacific Point women's sweatshirt: this hooded sweatshirt is very comfortable, although it is certainly not suitable for the summer, since thanks to the choice of the texture that is able to maintain the right temperature. It is a perfect solution for both when you leave the gym, but also for excursions, so as to give a touch of style to your look even when you are doing physical activity. In addition, there are two side pockets with zipper, in which to place your objects (from the mobile phone to a pack of tissues). The cost of this sweatshirt is 94.00 CHF and, even in this case there are different colors available such as purple and blue.
Se vi interessa, ai miei piedi ho sempre un paio di scarpe Columbia dell'estate 2016 che sono sempre molto confortevoli e si abbianano perfettamente alla nuance della mia felpa.
Ad ogni modo, vi ricordo che Columbia pensa veramente a tutto: difatti, per questa primavera 2018 trovate anche diverse proposte per quanto riguarda le t-shir, berretti e giacche. Insomma, non vi resta che dare un'occhiata all'assortimento e prepararvi per qualche gita all'aria aperta insieme a Columbia!
If you are interested, at my feet I always have a pair of Columbia shoes of summer 2016 that are always very comfortable and perfectly match the nuance of my sweatshirt.
Anyway, I remind you that Columbia offer us a lots of products: in fact, for this spring 2018 you will also find several proposals regarding t-shirts, caps and jackets. In short, you just have to take a look at the assortment and get ready for some outdoor trip with Columbia!