Come al solito, il calendario dell'avvento è uno di quei doni che piacciono a tutti: proprio per questo ho pensato di mostrarvene alcuni sul blog ed oggi inizio parlando da quello di Bottega Verde. Per questo Natale 2019, il marchio italiano ci mette a disposizione un calendario dell'avvento in edizione speciale con un packaging totalmente rivisto e decisamente festoso.
Il calendario ci propone ben 24 caselle in attesa del 25 dicembre così da aspettare il Natale 2019 in maniera divertente, scoprendo ogni dì un prodotto per la skincare, un make-up mini size, ma anche degli accessori di bellezza.
Se siete interessati ad acquistare il calendario dell'avvento di Bottega Verde, vi faccio presente che sarà disponibile dal 9 novembre nei negozi, mentre che online lo trovate già in vendita su bottegaverde.it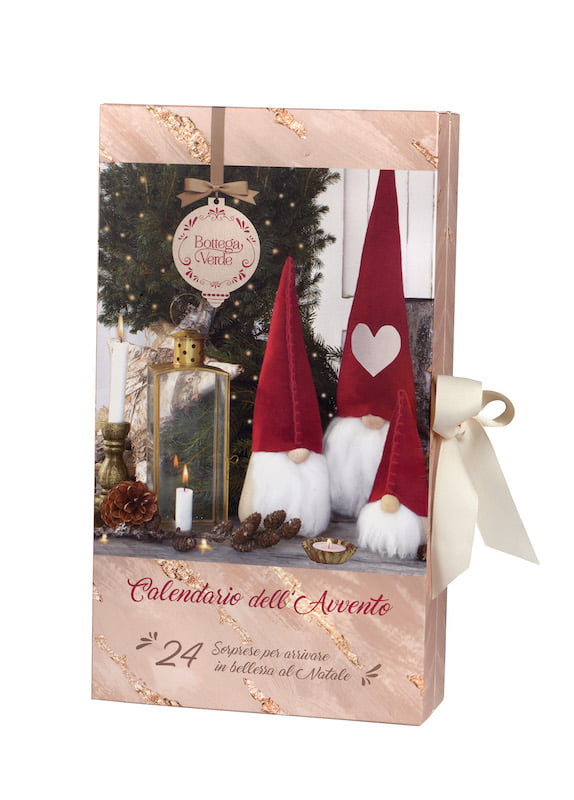 As usual, the advent calendar is one of those gifts that everyone loves: for this reason I thought I'd show you some on the blog and today I start talking about Bottega Verde. For this Christmas 2019, the Italian brand provides us with a special edition advent calendar with a totally revised and decidedly festive packaging.
The calendar offers us as many as 24 boxes waiting for December 25th to wait for Christmas 2019 in a fun way, discovering every day a skincare product, a mini size make-up, but also beauty accessories.
If you are interested in buying the advent calendar of Bottega Verde, I would like to inform you that it will be available from November 9th in stores, while online you will find it already on sale on bottegaverde.it