Se conoscete il marchio Kneipp, non potrete fare a meno di conoscere proprio questa linea che quest'anno festeggia la bellezza di 25 anni: sto parlando della linea ai fiori di mandorlo o Fleurs D'amandier.
Il primo prodotto della gamma per pelli secche fu lanciato nel 1990 e fu il bagno schiuma  Fleurs D'amandier di Kneipp; successivamente, dopo i prodotti da bagno e doccia, arrivarono anche quelli per la cura del viso e del corpo.
If you know the Kneipp, I would like to tell you that this year this brand celebrates 25 years: I'm talking about the almond blossom collection or Fleurs D'amandier.
The first product of the dry skin range was launched in 1990 and was the Kneipp Fleurs D'amandier foam bath; after the bath and shower products, they also came to care for the face and body.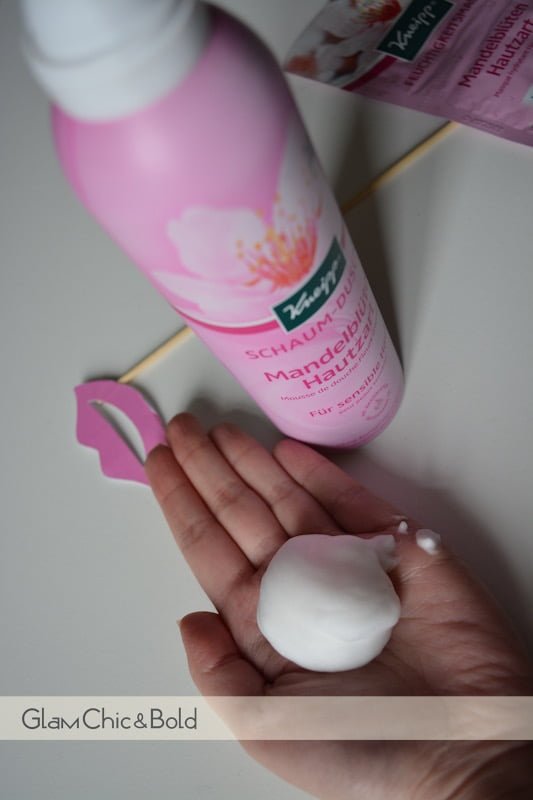 Un pezzo forte di questa collezione, però, è senz'altro l'olio di mandorle: la sua struttura è simile a quella dei lipidi naturali della pelle e, quindi, si integra in modo naturale e contribuisce alla regolazione di idratazione della pelle. L'olio di mandorle è in grado di protegge la pelle normale, ma anche quella secca, incline alla desquamazione e soggetta al prurito, aiutando a ritrovare il giusto  equilibrio, per un effetto morbido e setoso.
One of best seller of this collection is the almond oil: its structure is similar to that of natural skin lipids and therefore integrates naturally and contributes to the regulation of hydration of the skin. Almond oil is able to protect normal skin, but also dry, prone to itching and pruritus, helping to find the right balance for a soft, silky effect.
Soin léger pour le visage (50 ml) – 12.50 CHF
Crème pour le visage (50 ml) – 12.50 CHF
Crème de nuit (50 ml) – 14.50 CHF
Lait démaquillant  (200 ml) – 9.80 CHF
Lotion tonique (200 ml) –  9.80 CHF
Masque hydrant (10 ml) – 2.20 CHF
Créme pour les mains (75 ml) – 6.90 CHF
Bodylotion  (200 ml) – 13. 50 CHF
Lotion corporelle légère (200 ml) – 10.80 CHF
Huile corporelle (100 ml) – 11.50 CHF
Huile de massage (100 ml) – 12.50 CHF
Mousse de douche (200 ml) – 7.50 CHF
Baume Douche (200 ml) – 6.20 CHF
Crème de douche "Caresse Douce" (200 ml) – 6.20 CHF
Bain douceur (100 ml) – 8.90 CHF
Peeling crème-huile (40 ml) – 2.20 CHF
Crème de bain "Caresse douce" (400 ml) – 6.90 CHF
Shampooing (200 ml) – 7.90 CHF