Al termine di ogni giornata, è buona norma preoccuparsi di prendersi cura della propria pelle attraverso una beauty routine che preveda sempre la fase in cui ci si preoccupa di eliminare il trucco, che come ben saprete, incide anche sull'invecchiamento della pelle. Ma cosa usare oltre le comuni salviette?
At the end of every day, it is very important to take care of the skin through a beauty routine without forgetting of remove the make-up from, considering how it plays a role in the skin ageing. But what could you use if not the makeup remover wipes?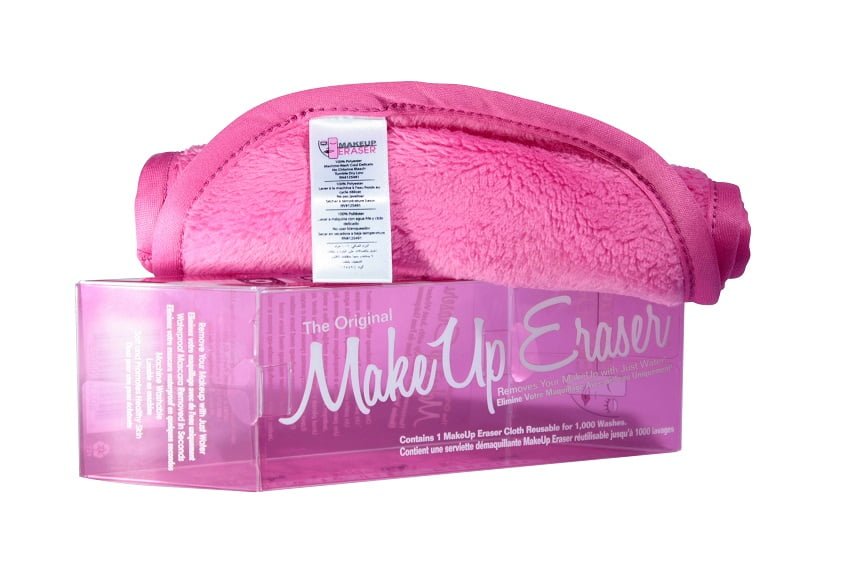 The Original Makeup Eraser: struccarsi in modo diverso
A differenza delle comuni salviette usa e getta, la salvietta struccante Makeup Eraser permette di effettuare il demaquillage in poco tempo, applicando sulla propria pelle nient'altro che semplice acqua: grazie alle particolari fibre di cui è composto questo panno (poliestere al 100%), è possibile eliminare trucchi di tanti tipi differenti (tra quelli waterproof, HD o anche quelli da scena), avendo cura pure dell'area occhi e della sua delicatezza particolare.
Contrary to the most common single-use wipes, The Original Makeup Eraser permits to remove quickly the makeup, using only water on your skin: thanks to its particular fibers the rag is made of, it is possible to remove every tipe of make-up (waterproof, HD or professional make-up), taking care also of the eyes area and its particular fragility.


Il panno struccante The Original Makeup Eraser ha una garanzia di durata fino a 1000 lavaggi: lo stesso è disponibile in esclusiva nei negozi Sephora, così come sullo shop online www.sephora.it, al prezzo di 19.90 euro.
The make-up remover cloth The Original Makeup Erase is guaranteed up to 1000 cleaning routines use: you can buy it in exclusive on the Sephora stores as well on the official Sephora online shop at 19.90 euro.
Comments
comments