Anteprima A Novel Romance Mac Cosmetics
Ebbene sì, MAC Cosmetics è di nuovo qui con una meravigliosa collezione makeup che prende ispirazione ai romanzi rosa ispirandosi così ai romanzi più fantastici, dove la passione ed il desiderio non possono sicuramente mancare. Come puoi vedere dalle meravigliose immagini della campagna, i colori sono veramente molto belli e la gamma di prodotti è davvero molto grande! Ma di cosa si compone la nuova A Novel Romance Mac Cosmetics? Troviamo ben 6 rossetti (la maggior parte hanno un finish matt), gloss, pennelli per gli occhi, 8 ombretti in cialda singola, 3 piccole palette occhi,  matite per occhi, mascara e 6 smalti. Scopriamo nel dettaglio la nuova collezione makeup, prima del suo arrivo nei negozi a partire dal 1° settembre!
Hey girls, today I want to give you a previe about the next makeup collection signed by Mac Cosmetics: it's A Novel Romance, with a big range of product for your lips, eyes and nails. With the new A Novel Romance Mac Cosmetics, you'll find these products from 1th September: 6 lipstick (more of than are matte), lipgloss, brushes, 8 eye shadows, 3 palette eye shadows, eye pencils, mascara and 6 nail polishes. Now let's go to discover the new makeup collection!
LIPSTICK
Myself
A Novel Romance
Good Kisser
Hearts Aflame
Lingering Kiss
Yield to Love (Online)
28 CHF
LIPGLASS
Bared for You
Reckless Desire
Wanting More
Talk Sexy
26 CHF
HAUTE & NAUGHTY TOO BLACK LASH
Haute & Naughty Too Black Lash black
34 CHF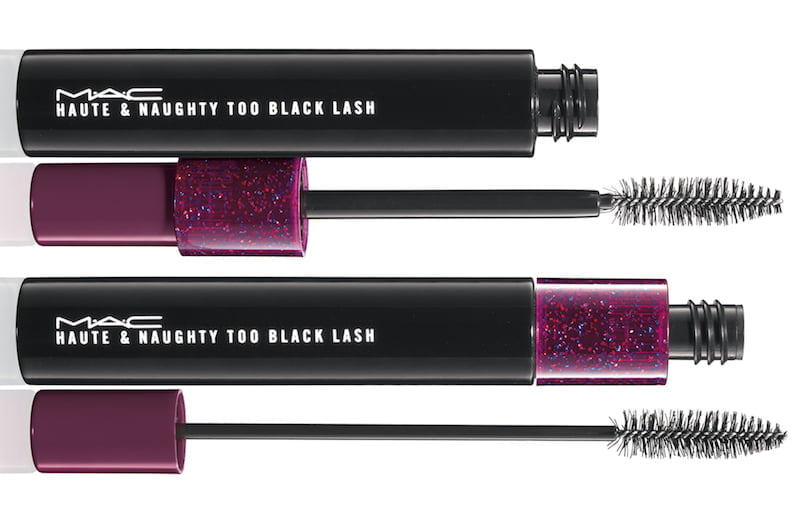 POWDER BLUSH
Fun Ending
Animal Instincts
33.00 CHF
BRUSH
34 CHF
48 CHF
A NOVEL ROMANCE QUAD
My Fantasy
Fall in Lust
Dance in the Dark
Rising Passions
60 CHF
AN AMOROUS ADVENTURE QUAD
Sable
Sex & The Oyster
Brawn
Black Tied
60 CHF
A PASSIONATE QUEST QUAD
The Wrong Man
Serenade
Brazenly
Stay Sultry
60 CHF
STUDIO NAIL LAQUER
Before Dawn
Midnight Storm
 Sunset Sky
Midnight Strata
Midnight Ocean
Midnight Sky
18 CHF
FLUIDLINE EYE PENCIL
Atomic Ore
Earth Sign
Deep Blue Sea
Metropolis
Water Willow
Evil Twin
Black Brilliance
26 CHF
BRUSH
38 CHF
ELECTRIC COOL EYE SHADOW
Pure Flash!
Love Power
Coil
Gilded Thrill
Switch to Blue
Highly Charged
Blacklit
28 CHF