Come ogni anno, Sephora ci delizia con una collezione di prodotti dedicati proprio alla tematica Natale: anche questa volta, difatti, troviamo tantissime novità e tra queste vi è anche l'irrinunciabile calendario dell'avvento di Sephora del 2017. La bellezza di questo prodotto sta proprio nel fatto che a partire dal 1° dicembre possiamo iniziare ad aprire ogni singola casella, scoprendo un piccolo prodotto da aggiungere alla nostra routine.
Il calendario dell'avvento di Sephora ha un contenuto prettamente di make up, ma non mancano neppure delle piccole sorprese che renderanno più divertenti le giornate di dicembre in attesa del Natale 2017!
As every year, Sephora delights us with a collection of products dedicated to the theme of Christmas: this time come again, in fact, we find many novelties and among them there is also the beauty advent calendar by Sephora for Christmas 2017. The beauty of this product it is in fact that from 1st December we can begin to open every single door, discovering a small product to add to our routine.
Sephora's advent calendar has a strictly make-up content, but there are also little surprises that will make you more happier in the December, waiting for Christmas 2017!
Calendario dell'avvento Sephora 2017: cosa contiene?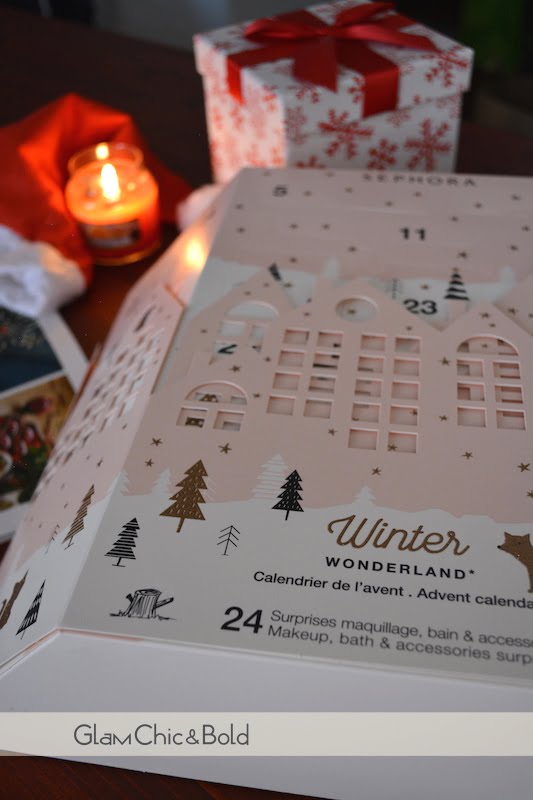 Lo so, siete molto curiose e, d'altronde, lo sarei anche io! Se vi state chiedendo che cos si potrà trovare all'interno di questo calendario, non preoccupatevi, perché proprio dietro alla scatola è riportata la lista degli oggetti che si trovano al suo interno, con tanto di illustrazione. In questa maniera, potrete conoscere prima della persona a cui è destinato il calendario i doni, altrimenti potrete anche saperlo voi, così da non acquistare qualcosa che ha dei prodotti che già state usando.
I know, you are very curious, and I would be myself too! If you are wondering what you can find in this calendar, don't worry, because just behind the box is the list of objects inside it, with a lot of illustration. In this way, you will know before the person that receive this gift, otherwise you will also know if you can buy it without dupe products.
Ecco qual è il contenuto del calendario dell'avvento di Sephora:
Here you can see all products that you'll find in beauty advent calendar:
Maschera notte al fior di loto/

Sleeping Mask in Lotus

Bagno schiuma in capsule ai fiori di cotone, lagoo e peonia/ C

reamy Body Wash Capsule in Cotton Flower, Lagoon, Peony

Cubetto effervescente ai fiori di cotone/

Fizzing Cube in Cotton Flower

salviettine rimuovi make up/

Express Eye Makeup Remover Wipes

Eyeliner liquido 01 Smart Black/

Fingertip Eyeliner in 01 Smart Black

Matita occhi n°09 Intense Black/

Eye Pencil Liner to go in N09 Intense Black

Ombretto staccabile n°298 Tiramisu/

Removable Eyeshadow Pan in N298 Tiramisu

Fissatore sopracciglia universale 01 Clear/

Universal Brow Freeze in 01 Clear

Blush N° 05 Sweet on you
Matita labbra n° 03 Classic Red/

Lip Pencil to go in N03 Classic Red

Rossetto liquido 01 Always Red/

Cream Lip Stain Lipstick in 01 Always Red

Smalto L43 It-Girl/

Nail Polish in L43 It-Girl

Salviette rimuovi smalto/

Instant Nail Polish Wipes

Nastro elastico/

Ribbon hair tie

Specchio tascabile/

Pocket mirror

Nastro/

Ribbon

Adesivi post-it/Post-it stickers
Badges
Lima per unghie/

Nail file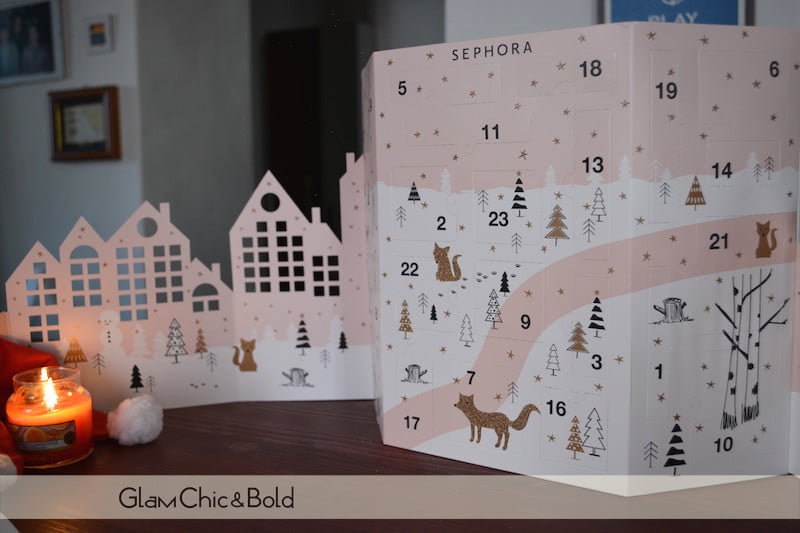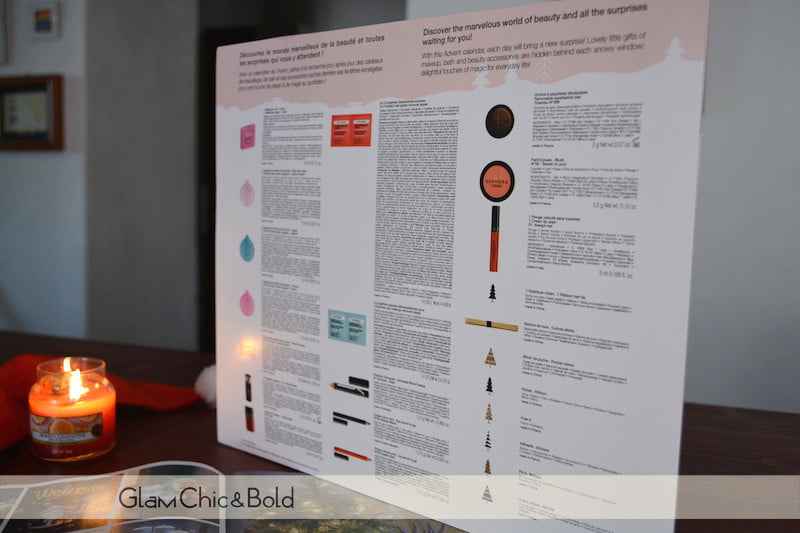 Calendario dell'avvento sephora: il prezzo per il vostro regalo!
Vi ho convinto ad acquistare il nuovo calendario dell'avvento di Sephora? Se la risposta è affermativa, allora vorrete senz'altro conoscere il prezzo del calendario dell'avvento di Sephora per questo Natale 2017. Se decidete di acquistare il calendario in Svizzera, da Sephora at Manor, lo potrete pagare 39.90 CHF. Se invece siete in Italia, il costo di questo calendario è di 39.90 €.
Are you interesting to this new beauty advent calendar by Sephora? If you want it, you can buy the advent calendar online or Sephora at Manor for 39.90 CHF (in Switzerland); if you leave in Italy, you can buy it on the website or in the boutique at 39.90 €.
Vorresti scoprire altri meravigliosi beauty calendario dell'avvento del Natale 2017? Trovi un post dedicato sul mio blog!
If you are a lover of beauty advent calendar for Christmas 2017, I suggest to read my post about them!