Dopo avervi parlato dell'ultima novità Clinique Pep-Start per il contorno occhi, anche per questa primavera estate 2016, Clinique lancia una nuova linea trucco e così ho deciso di presentarvela da vicino.  La nuova linea make-up di Clinique Pop Artistry propone cinque nuove formule per prodotti utili per le labbra ed occhi. In questo modo, la famiglia dei Clinique Pop va ad ingrandirsi con nuove nuance.
After talked about Clinique Pep-Start for your eyes, even for this Spring Summer 2016, Clinique launches a new make-up line and so I decided to show it. The new make-up line of Clinique Pop Artistry proposes five new formulas for useful products for lips and eyes. In this way, the Clinique Pop range goes to grow with new shades.
Come ricorderete già, l'anno scorso fu proposta la splendida linea Clinique Pop Lip Colour e quest'anno il marchio ci propone qualcosa di altrettanto entusiasmante! Conosciamo nei dettagli la nuova collezione Clinique pop Artistry!
As you remember, last year there was the proposal of wonderful line Clinique Pop Lip Colour and this year the brand offers us something just as exciting! We know in detail the new Clinique Pop Artistry collection!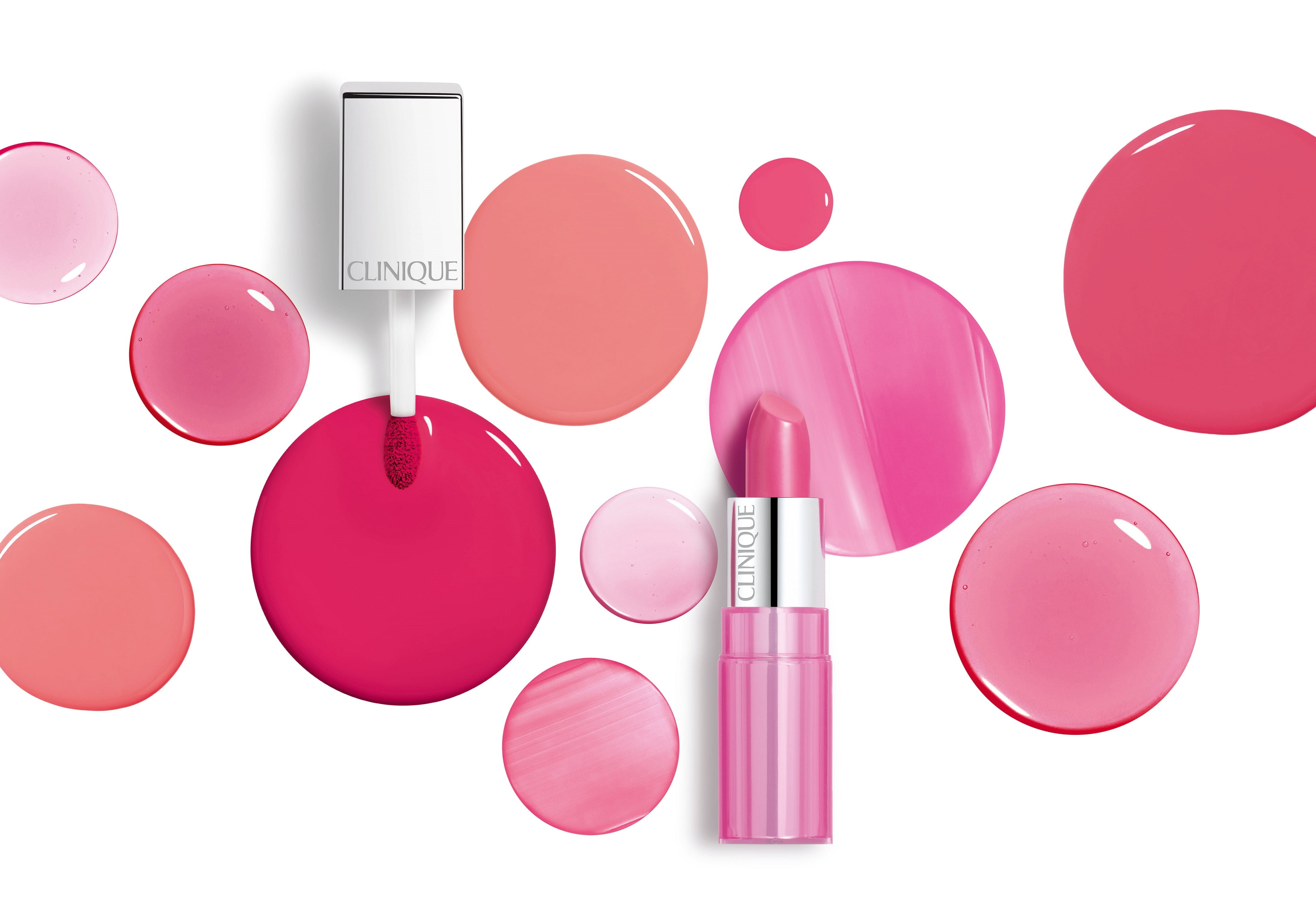 Clinique Pop Glaze Lip Colour + Primer (33 CHF)
I nuovi rossetti Clinique Pop Glaze Colour + Primer si contraddistinguono per la formulazione 2 in 1: difatti, il look finale sulle labbra è dato proprio dallo straordinario colore più il primer che dona luminosità, idratazione e lunga tenuta.
Questo prodotto è stato arricchito con burro di karité e burro di murumuru, più olii emollienti che danno quel tocco di luminosità in più alle nostre labbra e facilita la stesura dello stesso. Le tonalità proposte con la nuova collezione  Clinique Pop Artistry per la primavera estate 2016 sono sei:
The new lipstick by  Clinique Glaze Pop Colour + Primer characterized by the formulation 2 in 1: in fact, the final look on the lips is given by the extraordinary color plus primer that gives light, moisturizing and long-wearing.
This product has been enriched with shea butter and butter Murumuru, emollient oils that give a touch of brightness to our lips and facilitates the drafting of the same. The shades proposals with the new collection Clinique Pop Artistry for spring summer 2016 are six:
Melon Drop Pop
Fireball Pop
Bubblegum Pop
Sugar Plum Pop
Sprinkle Pop
Licorice Pop
Il colore che potete vedere sulle mie labbra è Bubblegum Pop, uno splendido fucsia che pensavo fosse molto più intenso, ma che fortunatamente si è rivelato essere davvero molto bello. Come al solito i rossetti Clinique mi piacciono tantissimo e questo è bello quanto i Clinique Pop Lip Colour testati lo scorso anno!
The color that you can see on my lips is Bubblegum Pop, a beautiful fuchsia I thought was much more intense, but fortunately turned out to be really nice. As usual, the Clinique lipsticks I really like and these are pretty such as the Clinique Lip Colour Pop tat I tested last year!
https://www.youtube.com/watch?v=38eCsBwh344
Clinique Pop Lacquer Lip Colour + Primer (33 CHF)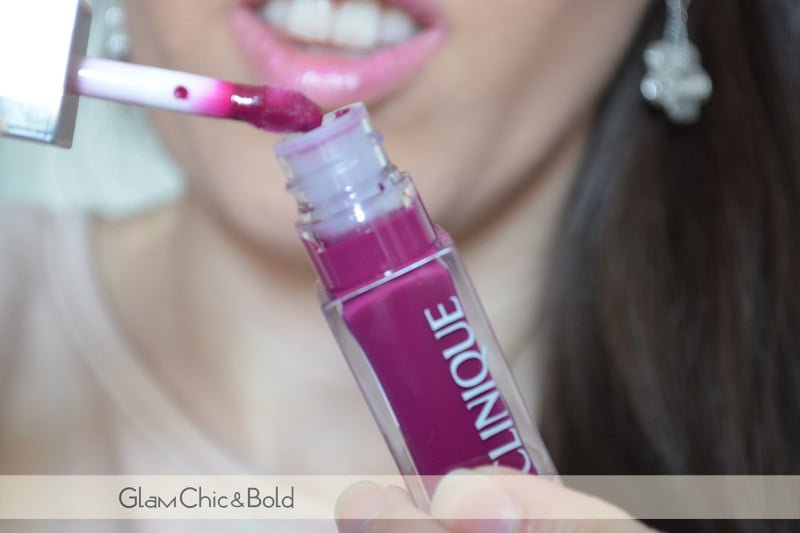 Continuando sempre con il trucco labbra, passiamo ai Clinique Pop Lacquer Lip Colour + Primer: si tratta di rossetti liquidi, dai colori brillanti che garantiscono una copertura totale con una sola passata di pennello. Anche questi, proprio con i tradizionali rossetti, si prendono cura delle labbra idratandole e rendendole più morbide. Il finish brillante, inoltre, è garantito per 6 ore!
Continuing with makeup lips, let's turn to Clinique Pop Lacquer Lip Colour + Primer: it is liquid lipsticks, with bright colors which ensure complete coverage with one stroke of the brush. These too, just with traditional lipsticks, they take care of moisturizing lips and making them softer. The brilliant finish, also, is guaranteed for 6 hours!
In questo caso, la collezione Clinique Pop Artistry ci propone 8 nuance/In this case, the Clinique Pop Artistry collection proposes 8 nuance:
Happy Pop
Sweetie Pop
GO-go Pop
Wink Pop
Peace Pop
Love Pop
Cocoa Pop
Lava Pop
Io ho provato Peace Pop, uno splendido color vinaccia super coprente che vi piacerà sicuramente anche a voi!
I tried Peace Pop, a beautiful opaque super wine-colored that I'm sure, you like it!
Clinique Lid Pop (29 CHF)
Ora è la volta degli occhi e vi presento gli ombretti Clinique Lid Pop: si tratta di una cialdina monocolore con una splendida margherita posta nel centro. Le nuance proposte con la collezione make up Clinique Pop Artistry sono diverse, dai colori più delicati fino a quelli più vivaci, e sono formulati in modo di garantire lunga tenuta ed una formula setosa grazie pure alla tecnologia "Slurry Tecnology. Si tratta di una formula nata da una texture liquida vellutata che poi attraverso la cottura è trasformata in una polvere leggera sulla pelle.
Now it is the right time to speak about the products for eyes and I show you the shadows by Clinique Lid Pop: it is a single color with a beautiful daisy septum placed in the center. The nuances proposals with the collection make up of Clinique Pop Artistry are different, and you find colors from the most delicate to the more lively, and they are formulated long-lasting and with a silky formula that also thanks to the "Slurry Technology technology. It is a formula It arose from a liquid velvety texture that then through the kitchen has turned into a light powder on the skin.
I colori proposti con la collezione primavera estate 2016 sono ben 8/With this collection, you find 8 nuances:
Cocoa Pop
Vanilla Pop
Surf Pop
Petal Pop
Aqua Pop
Grape Pop
Cream Pop
Il colore che ho testato è Petal Pop, uno splendido rosa dai riflessi color oro, ideale per questa estate 2016!
The color that I tested has Petal Pop, a beautiful pink reflections gold, perfect for this summer 2016!