Il marchio Rituals quest'anno ha lanciato una linea esclusiva di candele profumate: si tratta della Private Rituals, che si compone di ben 8 elementi per ricreare le splendide notti d'oriente. Questa collezione è in grado di offrire un'esclusiva fragranza per ogni stato d'animo; la linea, peraltro, propone 4 essenze fresche ed erbacee ed altre 4 calde e piccanti.


Queste splendide candele, oltre ad essere un meraviglioso regalo per una persona cara, sono ideali per dare un tocco di personalità alla propria abitazione, anche grazie al sofisticato ed elegante packaging.
Le candele le troverete nel sito ufficiale e negli store selezionati al costo di 39 CHF.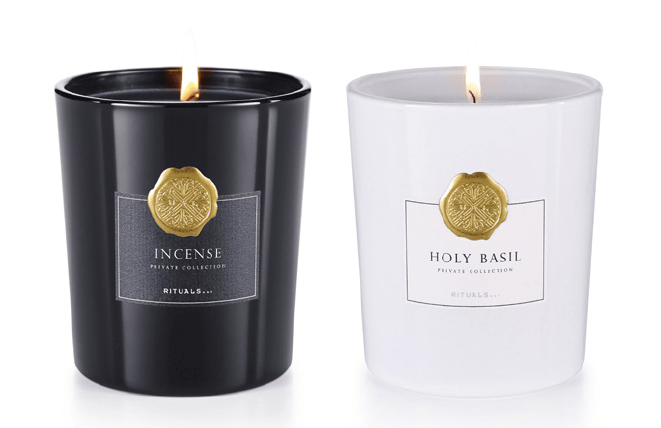 Discover our luxury Private Candle Collection of eight candles and create your own special oriental nights. The collection offers an exclusive fragrance for every mood, and features four bracingly fresh and herbaceous aromas, and four beautifully warm and spicy scents. 
Customs and traditions allow us to make a deeper connection with the world and the people around us. They give us a foundation for creating lifelong memories. Our new Private Candle Collection will nurture your senses and soothe your soul. Give one of the candles to a loved one today… or better still, to yourself!
These candles are perfect such as a presents for Christmas, but also to decorate your home.  You can buy all candles online and at the selected store at the price of 39 CHF.