Per questa primavera estate 2017, Maria Galland ci propone una splendida collezione make up  per illuminare il nostro viso e dare un tocco di azzurro ai nostri occhi ed alle nostre unghie. Iniziamo parlando proprio dalla base per il viso che, in tal caso è il Soin Hydratant Perfecteur Éclat.
For this Spring Summer 2017, Maria Galland launched a wonderful make up collection called Laguna Paridis. Let's start by talking from the base of the face that is the Soin Hydratant Perfecteur Éclat.
Questo prodotto, oltre a donare luminosità al volto, esegue un trattamento idratante grazie all'estrattto di lievito, estratto di peonia e protezione UV con SPF 25 per proteggere la pelle dall'invecchiamento della pelle provocato per l'appunto dai raggi UV. Per quanto riguarda la consistenza è leggera, cremosa e coprenza da leggera a medio con finish satinato. Potrete applicarlo sopra alla vostra crema con pennello o spugnetta. Questo prodotto è disponibile in tre nuance: 10 Nude, 20 Beige Doré e Cannelle.
This product, besides giving light to the face, performs a moisturizing treatment thanks to the yeast extract, peony extract and UV protection with SPF 25 to protect the skin from the aging of the skin caused by the UV rays. The consistency it is light, creamy with satin finish. You can apply it with a brush or sponge. This product is available in three shades: 10 Nude, 20 Beige Doré and 30 Cannelle.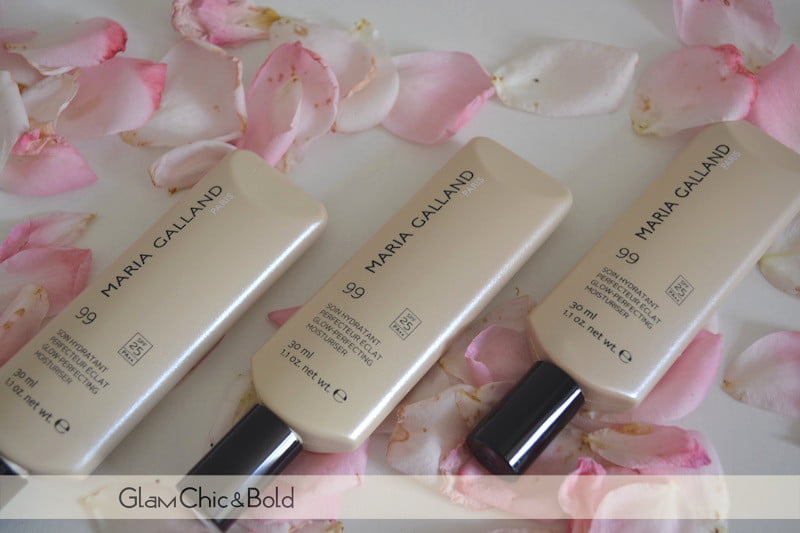 Per le labbra, invece, abbiamo 503 Le Rouge Baube Brillant e la matita labbra 504 Le Crayon Lévres. I primi oltre a donare colore sulle labbre le rendono luminose ed idratate a lungo; non dimentichiamoci neppure della protezione solare SPF 10. I colori disponibili dei rossetti sono ben tre (60 Sorbet Pamplemousse, 70 Sorbet Abricot e 80 Sorbet Framboise), mentre la matita è disponibile nell'unica nuance 06 Rose Macaron. Questa matita vi consentirà di correggere le imperfezioni ed irregolarità delle labbra in maniera da creare un bordo al rossetto.
For lips, however, there are 503 Le Rouge Baube Brillant and 504 Le Crayon Lévres pencil pencil. The lipstick, in addition to giving color on the lips, makes them bright and hydrated for a long time; don't forget the SPF 10. The available lipstick colors are three (60 Sorbet Pamplemousse, 70 Sorbet Abricot and 80 Sorbets Framboise), while the pencil is available in the only nuance 06 Rose Macaron. This pencil will allow you to correct the imperfections and irregularities of the lips to create a border to the lipstick.
518 Blush Poudre Duo è disponile nel colore 30 Abricot ed è in grado di donare luminosità e freschezza alla nostra pelle. Per il contouring, invece, Maria Galland ci propone uno speciale pennello con una sagoma arcuata che è in grado di adattarsi perfettamente alla forma del viso.
Nella meravigliosa nuance del turchese, invece, sono disponibile la 524 Le Crazon Yeux Infini Waterproof che dura fino a 16 ore all'umidità e lo smalto 63 Aquamarine per abbinarla perfettamente alla nuance della matita. Si tratta di una nuance in edizione limitata, così come per la matita.
518 Blush Poudre Duo is available in 30 Abricot color and is able to give brightness and freshness to our skin. For contouring, however, Maria Galland offers us a special brush with an arched shape that is perfectly adapted to the shape of the face.
In the wonderful turquoise nuance are available 524 Le Crazon Yeux Infini Waterproof which lasts up to 16 hours in moisture and the nail polish 63 Aquamarine to match perfectly with the pencil nuance. I remember you that it is a limited edition nuance, as well as pencil!