Il nuovo liner.designer di Beautyblender
Oggi vi presento in anteprima un oggetto che troverete a partire da settembre da Sephora in Italia: si tratta del nuovo liner.designer di Beautyblender, uno strumento ideato per facilitare alcuni operazioni durante l'applicazione del makeup.
Ad esempio, potrete utilizzarlo per l'eyeliner, le matite, gel in crema, ma anche ombretti liquidi e cremosi, ottenendo così un risultato impeccabile sulla pelle. Come potete vedere, il nuovo prodotto Beautyblender si compone di un cofanetto a forma di goccia con specchietto X5, una ventosa utile per posizionarlo su qualunque superficie ed il liner.designer vero e proprio, con tre lati diversi, utili proprio per ottenere risultati differenti.
Dopo il suo utilizzo, lo potrete riporre all'interno del contenitore compatto. Il costo del nuovo liner.designer di Beautyblender é di 15.90 €.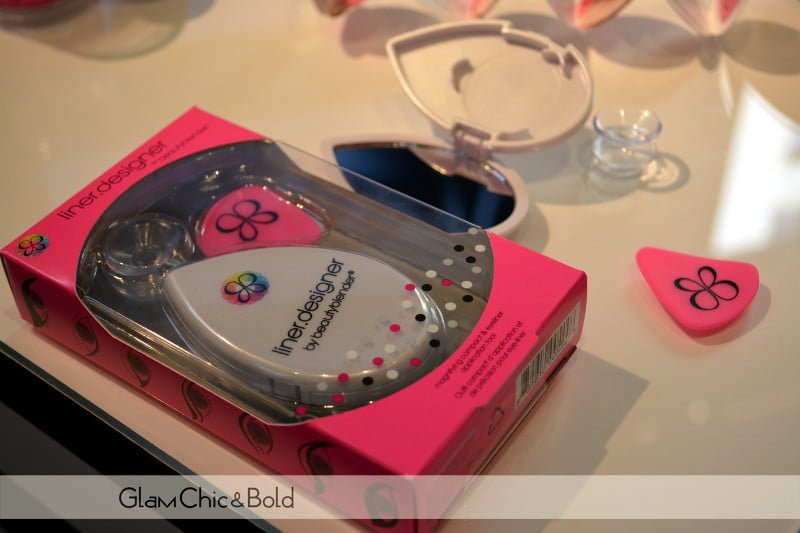 Today I'm going to show you a preview that will be available from September 2016 at Sephora in Italy: this is the new liner.designer by Beautyblender, a tool designed to facilitate make up for you eyes.
For example, you can use it for the eyeliner, pencils, gel cream, but also liquid and creamy eye shadows, thus obtaining a perfect result on the skin. As you can see, the new Beautyblender product consists of a box-shaped earrings with X 5 mirror, a windy useful to place it on any surface and the true liner.designer and right, with three different sides, useful just to get different results.
After use, you can store it inside the compact housing. The cost of the new liner.designer of Beautyblender is of € 15.90!