Se siete delle amanti degli smalti OPI non potrete certamente farmi sfuggire la nuova collezione per la primavera estate 2016: si tratta della nuova collezione New Orleans OPI, che propone ben 12 nuovi colori per unghie brillanti e vivaci. Come avrete ben capito dal nome di questa novità presentata da OPI, la nuova collezione di smalti OPI si ispira per l'appunto ai colori ed alla vivacità della città di New Orleans, nota non solo per il divertimento sulle note del Jazz ma anche per il suo favoloso dinamismo.
If you are lovers of OPI nail you certainly do not let me miss the new collection for spring summer 2016: this is the new collection New Orleans OPI, which offers as many as 12 new colors for bright and vivid nail. As you will understand from the name of this novelty presented by OPI, the new collection of OPI nail is inspired precisely by the color and vibrancy of the city of New Orleans, known not only for fun but also on the Jazz notes for its fabulous dynamism.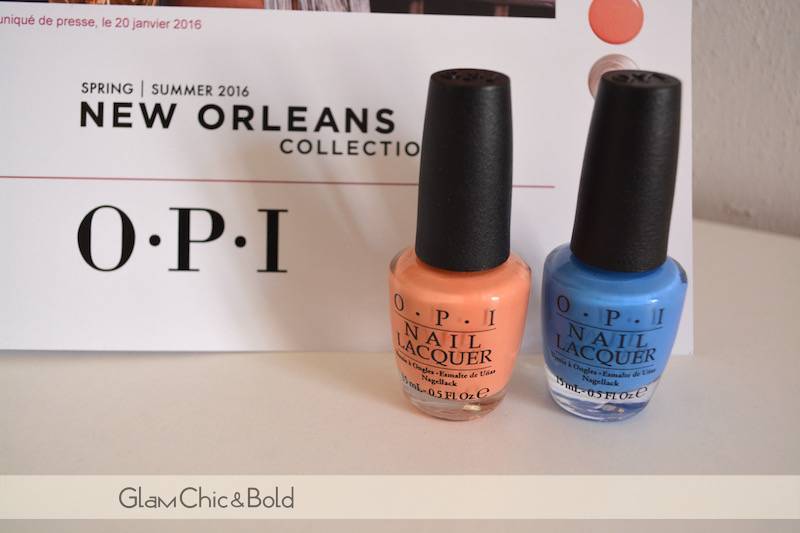 La co-fondatrice e ambasciatrice di OPI, Suzi Weiss-Mann, fa sapere che i colori per la primavera estate 2016 sono intensi e con questi vogliono celebrarli con tutto il loro cuore questa nuova collezione OPI. New Orleans é un luogo dove si possono ricaricare le pile, un luogo dagli ambienti diversi che propongono musica che tocca l'anima. Suzi poi spera di aver portato un po' di questa cultura con questi smalti e allo stesso tempo è desiderosa di sostenere la rinascita di questa città.
The co-founder and ambassador of OPI, Suzi Weiss-Mann, made it known that the colors for spring summer 2016 are intense and they want to celebrate it with all their heart this new OPI collection. New Orleans is a place where you can recharge your batteries, a place from different environments offering music that touches the soul. Suzi then hopes to have brought a little 'of this culture with these glazes and at the same time is eager to support the revival of this city.
Let Me Bayou a Drink
Humidi-Tea
Suzi Nails New Orleans
I Manicure for Beads
Spare Me a French Quarter?
She's a Bad Muffuletta!
Got Myself into a Jam-balaya
Crawfishin' for a Compliment
Take a Right on Bourbon
I'm Sooo Swamped!
Rich Girls & Po-Boys
Show Us Your Tips!
Tutti gli smalti New Orleans OPI sono disponibili al costo di 19.90 CHF ed anche nella varian GelColor.
You can buy the new nail polishes by OPI at the cost of 19.90 CHF, also in the GelColor variant.