Pressday L'Occitane: tutte le novità del momento per Natale 2016
Proprio l'altro ieri si è svolto il pressday di L'Occitane, brand che sicuramente molte di voi conosceranno già ed apprezzano. Tra le novità lanciate per questo periodo e disponibili per festeggiare le feste di Natale, vediamo ben tre linee: la linea L'Homme Cologne Cedrat, la linea Arlésienne che è stata rivista e, per terminare, l'elegante linea Joyeuses Fêtes.
Just the other day there was the pressday of L'Occitane, a brand that many of you know and appreciate it. Among the new products launched for this period and available to celebrate the Christmas holidays, there are three lines: Homme Cologne Cedrat, Arlésienne and the elegant Joyeuses Fêtes.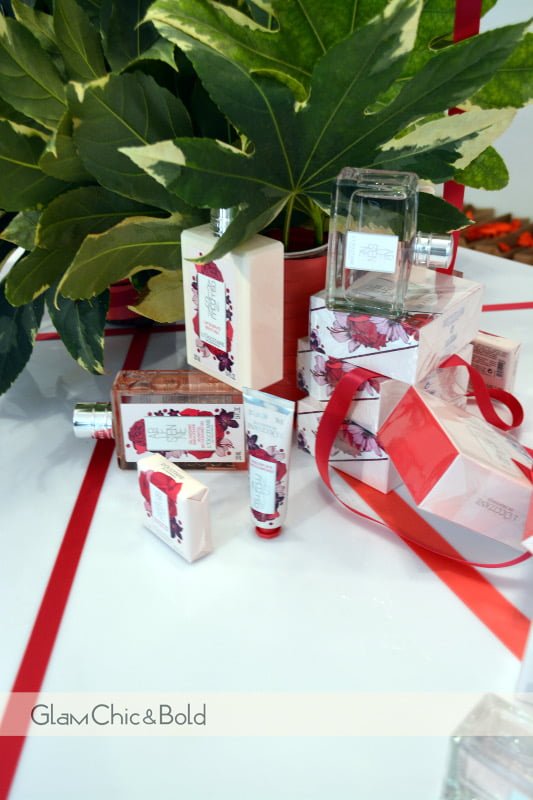 Iniziamo parlando della linea Arlésienne L'Occitane che ha acquisito un nuovo packaging che si contraddistingue da quello precedente che già conoscevamo. Un'ulteriore novità riguarda proprio questa linea con ingredienti che sono stati utilizzati in modo diverso: infatti, anche questa volta troviamo lo zafferano della Provenza, ma a differenza della precedente proposta, l'ingredienti è preso direttamente dai petali fatti seccare. In tal caso, è molto più forte in sentore di violetta, tipica fragranza femminile. Con questa linea Arlésienne di L'Occitane troviamo eau de toilette, sapone, crema mani, latte corpo ed il gel doccia.
Let's start talking about the Arlésienne by L'Occitane which acquired a new packaging that differs from the previous one. A further novelty is for ingredients that have been used in different ways: in fact, this time we find saffron from Provence, but unlike the previous proposal, the ingredients are taken directly from the petals dry. In this case, the scent of violets is much stronger, typical feminine fragrance. With this Arlesienne by L'Occitane are eau de toilette, soap, hand cream, body lotion and shower gel.
La linea che mi ha colpito di più, però, è sicuramente Joyeuses Fêtes che si presenta con un design minimalista ma allo stesso tempo d'impatto ed ideale per le feste. Come potete vedere la linea Joyeuses Fêtes di L'Occitane si compone di tre prodotti: sapone, crema mani ed il meraviglioso gel doccia arricchito con glitter. La linea ha una profumazione unisex, quindi può essere usati da entrambi i sessi, fatta eccezione per il gel doccia con glitter 😀
The collection that struck me most, though, is Joyeuses Fêtes which comes with a minimalist design, but at the same time impact and perfect for Christmas time. As you can see, Joyeuses Fêtes by L'Occitane consists of three products: soap, hand cream and the wonderful shower gel enriched with glitter. The collection has a unisex fragrance, therefore it can be used by both sexes, except for the shower gel with glitter 😀
Terminiamo parlando della linea uomo che, come potete vedere, è incentrata sul cedro: la fragranza è decisamente insolita per l'uomo, ma piacevole e non è neppure forte, come invece accade per diversi profumi. Come potete vedere, la linea si compone di diversi prodotti tra cui il gel doccia, il dopobarba, il sapone ed il profumo con la fiaschetta.
Let's end talking about the men's collection, as you can see, it is focused on the cedar: the fragrance is very unusual for the man, but pleasant and it is not strong. As you can see, the line consists of several products including shower gel, aftershave, soap and perfume with the flask.