Diciamo la verità, quante volte vi è capitato di acquistare una palette e ritrovarvi almeno con 1-2 colori che non vi piacciano? Sicuramente è una delle cose che più si odiano, ma da oggi questo problema non l'avrete più: difatti, Revlon ha ideato un sistema speciale per realizzare la propria palette con degli ombretti singoli. Ma di cosa sto parlando? Scopriamo qualche dettaglio in più sui nuovi Revlon colorstay shadowlinks!
Let's be honest: sometimes has happened also to you to buy a makeup palette, and then you find that there are 1-2 eyes shadows that you don't like. This is sure something you hate, but now you can say goodbye to this problem: you get the right chance from Revlon, that signed its own system color stay shadowlinks. But we are talking about something new: let's discover some details about the new Revlon colorstay shadowlinks system! 
Qui di seguito potete vedere in dettaglio tutti i colori disponibili con la collezione Revlon colorstay shadowlinks e l'applicazione di 3 per la realizzazione del mio makeup. Prima di passare alle foto, però, voglio darvi ancora alcuni dettagli! I nuovi ombretti firmati Revlon sono disponibili al prezzo di 6.90 CHF da Manor ed altri negozi e sono disponibili in questi colori:
5 colori neutri
5 colori rosa/viola
5 colori verde/oro
5 colori blu/nero/grigio
La texure (opaca, perlata 0 lucida) di questi colori è abbastanza buona e quasi per nulla polverosa, si riescono ad applicare benissimo con un pennello occhi e rimangono sulla palpebra per la maggior parte del giorno (meglio ancora se stendete un primer).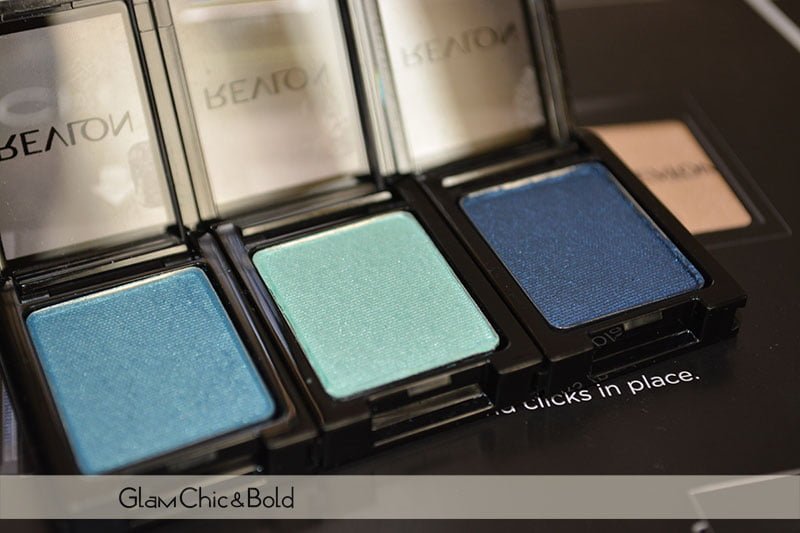 Below you can see in detail all the available colors by Revlon ColorStay shadowlinks collection and application of 3 of them for my makeup. Before moving on to the photos, though, I want to give a few more details! The new Revlon eye shadows are available at a price of 6.90 CHF from Manor and other stores and are available in these colors:
5 neutral colors 

5 colors pink / purple 

5 colors green / gold 

5 colors: blue / black / gray
The texure (matte, glossy or pearly ) of these colors is quite good and almost no dust, you can apply with a fine brush for eyes and they stay on the eyes for most of the day (even better if you put a primer).