Sweet Temptation e Best Wishes di TNS
Come di consueto il marchio italiano TNS si impegna e ci propone splendide proposte non solo per quanto riguarda la manicure, bensì anche per le nostre labbra ed occhi. A tal proposito, ho deciso di mostrarvi alcune proposte della collezione autunno inverno 2016/2017 e l'ultima linea per le feste.
Iniziamo proprio da Sweet Temptation, collezione lanciata in questo autunno inverno 2016/2017: la collezione in questione ci propone ben 6 nuance per quanto riguarda gli smalti unghie e quattro rossetti. Le nuance in questo caso sono prettamente in linea con il momento dell'anno e, inoltre, rispecchiano anche i trend del momento visto che troviamo nuance sul color marsala/vinaccia.
As usual, the Italian brand TNS offers us a wonderful proposals not only products for manicure, but also for our lips and eyes. In this regard, I decided to show some of the products of the autumn winter 2016/2017 and the last collection for the holidays called Best Wishes. 
Let's start from Sweet Temptation, collection launched during this autumn winter 2016/2017: the collection offers us 6 nuances of nail polishes and four lipsticks. The nuances are in line with the season of this year and, moreover, reflect the latest trends with color  such ad marsala.
Anch'io ho potuto provare alcuni dei prodotti in questione e come al solito la qualità si vede. Ancora una volta, non posso fare a meno di elogiare la forma del pennellino per la stesura dello smalto e la durata di questi colori sull'unghia. Insomma, la qualità c'è e si vede!
I tried some of products and I can tell you that the quality is visible. Again, I love the shape of the brush of the nail polish and long-lasting. In short, I like so much this nail polishes!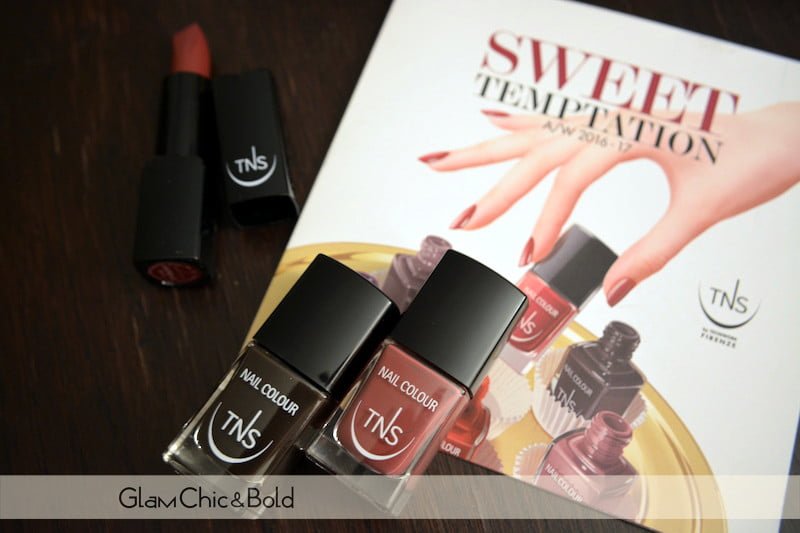 Qui in dettaglio trovate i nomi degli smalti/Here you can read the colors of nail polishes:
Only You
Chocolat
Irresistible
Sweet Temptation
Love Me
Bon Bon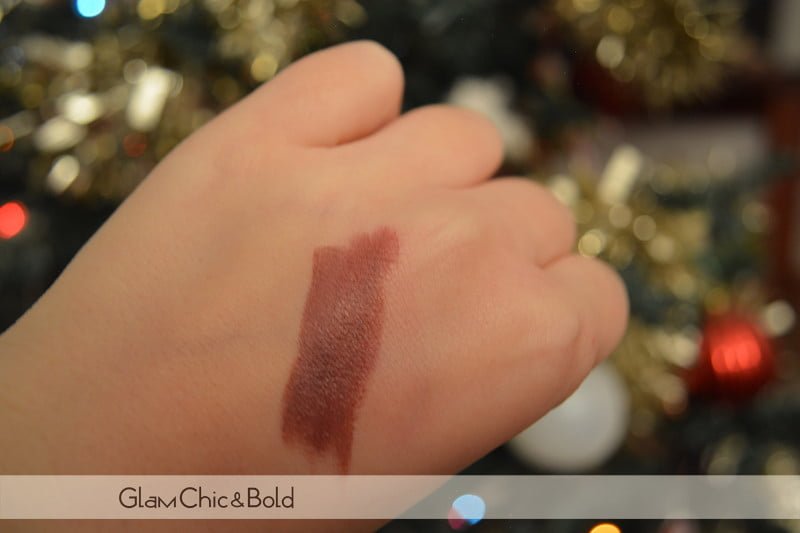 I colori dei rossetti/Here you can see the colors of the lipstick:
Love Me
Only You
Irresistible
Bon Bon
Parliamo ora della Best Wishes: questa collezione l'ho utilizzata veramente tantissimo durante le feste, visto che i colori erano decisamente festivi. Il rosso Best Wishes e l'oro Atomic 79 sono due meravigliosi colori pieni che mi hanno permesso di sfoggiare una manicure bella per diversi giorni e duratura. Insieme a questi prodotti, sono stati proposti anche un pratico eyeliner grafico di colore nero, un meraviglioso rossetto rosso dal nome Best Wishes (edizione limitata) ed una utilissima matita occhi e labbra di colore rosso, che preferisco utilizzare solo sulle labbra visto il colore.
Come al solito vi ricordo che tutti gli smalti TNS che vi ho presentato sono 3-free formula ovvero privati di sostanze nocive che potrebbero far male alla nostra pelle. Non vi resta che cercarli nei diversi centri estetici in Italia consultando il sito ufficiale TNS.
Let's speak about the Best Wishes:  I used a lot of times this collection during the holidays, because the colors are very festive. Red in Best Wishes and Gold in Atomic 79 are two wonderful full colors that have allowed me to show off a beautiful manicure for several days. Along with these products, also they have been proposed a practical eyeliner graphics n black color, a wonderful red for lipstick called Best Wishes (Limited Edition) and a very helpful pencil for eyes and lips in red, that I prefer to use only on the lips.
As usual, I remind you that all TNS nail polishes I have showed you are 3-free formula. You just have to look for them in the various beauty salons in Italy, consulting the official website TNS.