Anche quest'anno L'Occitane ci propone un meraviglioso calendario dell'avvento, grazie al quale potremmo attendere il Natale 2017: come di consueto non mancano le illustrazioni di Kanako con My Little Paris, dove viene rappresentata una scena di città in procinto delle feste.
Colori e profumi si incontrano grazie al nuovo calendario dell'avvento di L'Occitane: ogni giorno troverete una splendida sorpresa dietro le 24 porte dal sapone gourmet con mandorla alla crema per il viso o gel doccia rilassante.
Again for this year, L'Occitane offers us a wonderful beauty advent calendar for the Christmas 2017: as usual there are the drawings of Kanako with My Little Paris, a city where you can see the scene that is being celebrated at festivals .
Colors and fragrances meet with the new calendar by L'Occitane: every day you will find a wonderful surprise behind the 24 door such as a gourmet soap, facial cream and relaxing shower gel.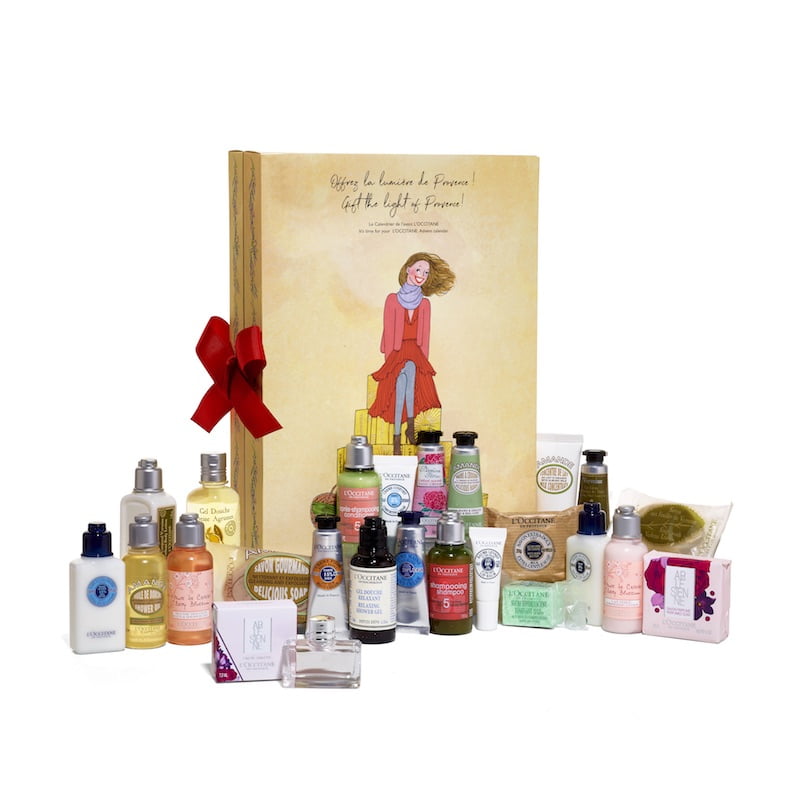 Il calendario dell'avvento di L'Occitane che ho ricevuto io è quello di base ed ha un costo di 59 CHF; in realtà, però quest'anno troverete disponibile in negozio anche un altro calendario dell'avvento esclusivo al costo di 139 CHF con una selezione di altri 24 prodotti sistemati all'interno di cassettini illustrati sempre da Kanako.
The advent calendar by L'Occitane that I received is the basic with a cost of 59 CHF; this year you will find another exclusive calendar at the cost of 139 CHF, with a selection of 24 products placed in drawers illustrated by Kanako.
Tra i regali da prendere in considerazione per questo Natale 2017 vi sono anche le confezioni di Terre de Lumièrie che propone la fragranza in preziose scatole di colore oro. Insieme al profumo vi sono anche diversi prodotti che potrete provare! Qui di seguito ecco le confezioni regalo che potrete acquistare:
Among the gifts to for this Christmas 2017 there are also the boxes with Terre de Lumièrie which offers the fragrance in precious gold box. With the scent you have several products that you can try! Here are the gift box you can buy:
Eau de parfum Or (50 ml a 89 CHF e 90 ml a 109 CHF)
Coffret Ultimate Terre de Lumière Eau de Parfum Or (

Baume Illuminateur 30 ml, 

Gel Douche Fondant 50 ml, Lait Embellisseur 50 ml and Eau de Parfum Edition Or 90 ml) 109 CHF

Coffret Deluxe Terre de Lumière Eau de parfum Or (Gel Douche fondant 50 ml, Lait embelisseur 50 ml e Eau de parfum edition Or 50 ml) 89 CHF
Coffret Essentiel Terre de Lumière Eau de parfum Iconique (baume illuminateur 30 ml, gel douche fondant 50 ml e Eau de parfum edition Iconique 5 ml) 35 CHF