I nuovi Super Stay Matte Ink di Maybelline
Oggi desidero parlarvi di una delle ultime novità di Maybelline: i Super Stay Matte Ink, delle tinte labbra opache che vi consentono di ottenere un colore impeccabile sulle vostre labbra, ma soprattutto dalla durata molto lunga. Ho testato in diverse occasioni questi prodotti e posso dire di essere rimasta davvero molto soddisfatta!
Today I'm going to show you one of Maybelline's latest novelties: the Super Stay Matte Ink, opaque lipsticks that allow you to get an impeccable color on your lips, with long life. I have tested these products on several occasions and I can say that I was really very satisfied!
I colori lanciati da Maybelline sono ben 9 e vi consentono di mettere in evidenza le labbra con una tonalità opaca di tendenza. Come avrete ben notato, difatti, sono veramente in tanti ad aver lanciato proposte opache per le labbra – ad esempio, hai letto il mio post sulle tinte opache di Revlon? – e proprio per questo non ho potuto fare a meno di mostrarvi quelle che ho potuto provare grazie l'azienda.
Maybelline launched 9 colors and allow you to highlight the lips with a matte tonal tendency. As you have noticed, in fact, there are so many brands who have launched opaque lipstick – for example, did you alreaday read my post about Revlon's matte lipsticks? – and for this reason I decide to show you what I could try thanks to the company.
Qui di seguito vi elenco i colori disponibili/Here you can read all colors that you'll find in the shop:
05 Loyalist
10 Dreamer
15 Lover
20 Pioneer
30 Romantic
35 Creator
40 Believer
45 Escapist
50 Voyager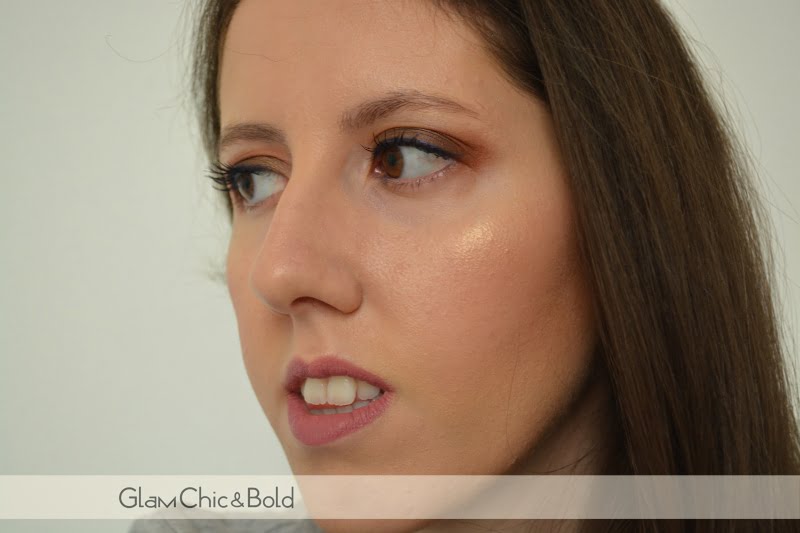 Ora veniamo alla mia opinione: ho testato in tantissimi momenti questi colori e posso dirvi che sono davvero indistruttibili. Mangiando anche degli alimenti conditi con olio ho notato che il colore rimane sempre sulle labbra – se ne leva solo un po' – ma poi durante il resto della giornata è lì. Per eliminare il make up dalle vostre labbra, difatti, non potrete utilizzare un semplice struccante, ma avrete bisogno di qualcosa a base oleosa come l'acqua micellare con olio All-in-One di Garnier.
Now it's the right time to tell you if the new Super Stay Matte Ink by Maybelline like me: yes, I like these new lipstick for its long life, also if you eat some oily food. You can see the color on your lips for all day and then, you can remove it using a special products with oily make up remover such as the micellar water in oil all-in-one by Garnier!
Vi ricordo, inoltre, che vi sono tante altri prodotti del gruppo L'Oréal che potrete utilizzare per le vostre labbra, come ad esempio queste matite, che potrete utilizzare per realizzare un contorno perfetto insieme ai Super Stay Matte Ink di Maybelline! Date un'occhiata anche a tutti gli altri prodotti che trovate già in negozio e che portano la firma L'Oréal!
I would like to remind you that there are many other products of the L'Oréal group that you can use for your lips, such as these pencils, which you can use to create a perfect look together with the Super Stay Matte Ink of Maybelline! Take a look at all the other products you already find in the store and carry the signature L'Oréal!