La nuova collezione Cinderella Essence
Presto uscirà il nuovo film Walt Disney dedicato a Cenerentola ed Essence, perciò, ha deciso di collaborare con la Walt Disney per la realizzazione di Cinderella Essence, una linea incentrata proprio sulla bella favola e sulle tonalità madreperla, oro, rosa, rosso, viola e blu. La nuova trend edition Cinderella Essence la troviamo nei mesi di marzo e aprile 2015, fino ad esaurimento scorte.
Soon will come the new film Walt Disney dedicated to Cinderella and Essence, therefore, decided to work with Walt Disney to create Cinderella Essence, a line centered right on the fairy tale and the tone mother of pearl, gold, pink, red, purple and blue. The new trend edition Cinderella Essence is found in the months of March and April 2015, while stocks last.
Palette ombretti – Cindarella Essence
Questa palette trucco si compone di sei ombretti dalla texture delicata e setosa. La palette "#01 it's more than I ever hoped for" contiene i colori perla, rosa, viola, azzurro, blu ed oro.
This new palette cointain 6 colours of eyeshadows with a soft texture. The unic variant – #01 it's more than I ever hoped for – is with pearl, pink, violet, turquoise blu and gold. 
Lucidalabbra Essence
Cindarella Essence propone con questa collezione due lucidalabbra, uno di rosa pastello e l'altro rosso brillante, che daranno un tocco brillante alle labbra. I due modelli disponibili sono:


Cindarella Essence show us with this collection two lipgloss, pastel pink and brillant red. This is the new color:
#01 sing, sweet nightingale
#02 so this is love
Blush viso Cinderella Essence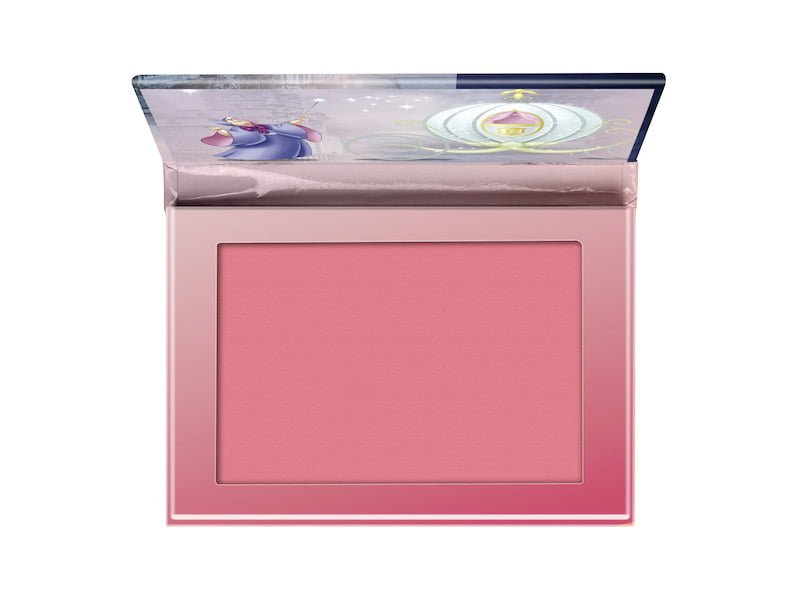 Questo blush altamente pigmentato darà un tocco fresco alle guance per renderle più sane e vivaci. L'unico colore disponibile è #01 so this love.
This blush with high pigmentation will give a touch of color to your face. This blush is available only  #01 so this love.
Cipria viso effetto illuminante – Essence
La cipria della collezione Cinderella Essence è perfetto per dare un tocco rosato sul viso e sul decolleté, senza dimenticare l'effetto shimmer. Il colore disponibile è #01 the glass slipper
The powder collectionof  Cinderella by Essence is perfect for adding a touch of pink on your face and décolleté, without forgetting the effect shimmer. The available color is # 01, the glass slipper
Smalto Unghie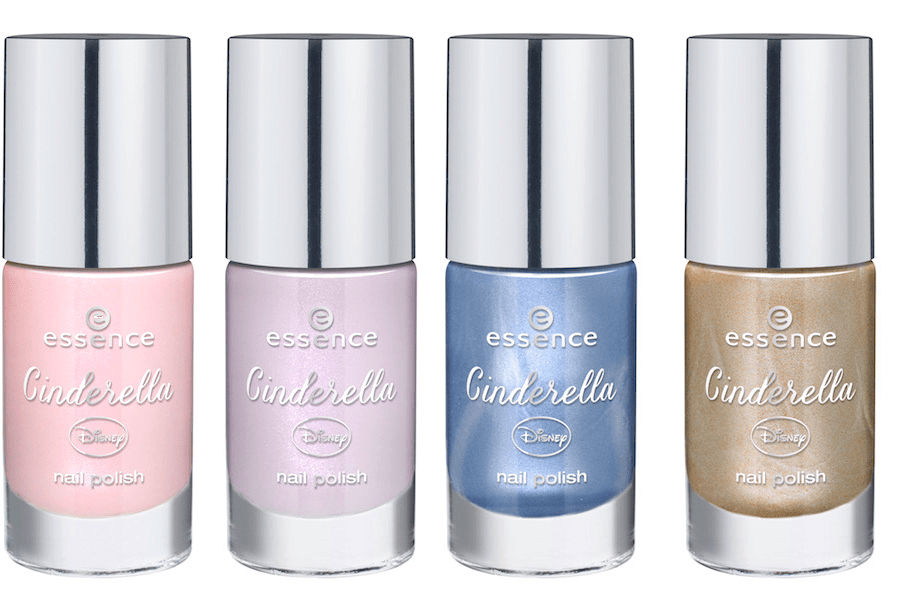 Sono ben quattro i nuovi colori disponibili con Cinderella di Essence: il rosa e il viola che regalano un finish effetto porcellana ed il blu e l'oro che donano un effetto metallico sull'unghia.
There are 4 colour with this new collection by Essence: pink and violet with porcelain finish effect and the blue and gold that give a metallic effect on the nail.
#01 sing, sweet nightingale
#02 bibbidi- bobbidi-boo
#03 prince charming
#04 watch out lady tremaine!
Top Coat effetti speciali – Cindarella Essence
Questo top coat darà alle tue unghie un effetto davvero speciale e più brillante! Questo prodotto è caratterizzato da fiocchi argentati e glitter iridescenti di colore viola per un effetto davvero speciale.
This top coat will give your nails a very special effect and brighter! This product is characterized by flakes silver glitter and iridescent purple for a very special effect.
Nail sticker – Essence
Terminiamo con dei simpatici sticker che potrai utilizzare per creare una nail art simpatica ed in tema con il nuovo film dedicato a Cenerentola.
The last product of the new collection Cinderella Essence is the nail sticker, that you can use for your nail art about Cinderella.