Oggi voglio parlarvi delle candele Yankee Candle e della splendida collezione di Natale: difatti, come di consueto è stata lanciata una nuova collezione che propone profumazione tipiche del periodo natalizio, con spezie e frutta.
Today I'm going to show you the beautiful collection The Perfect Christmas by Yankee Candle: as you can see there are a lots of new candles with scent typical in this period of year. Are you ready to discover all new Yankee Candle?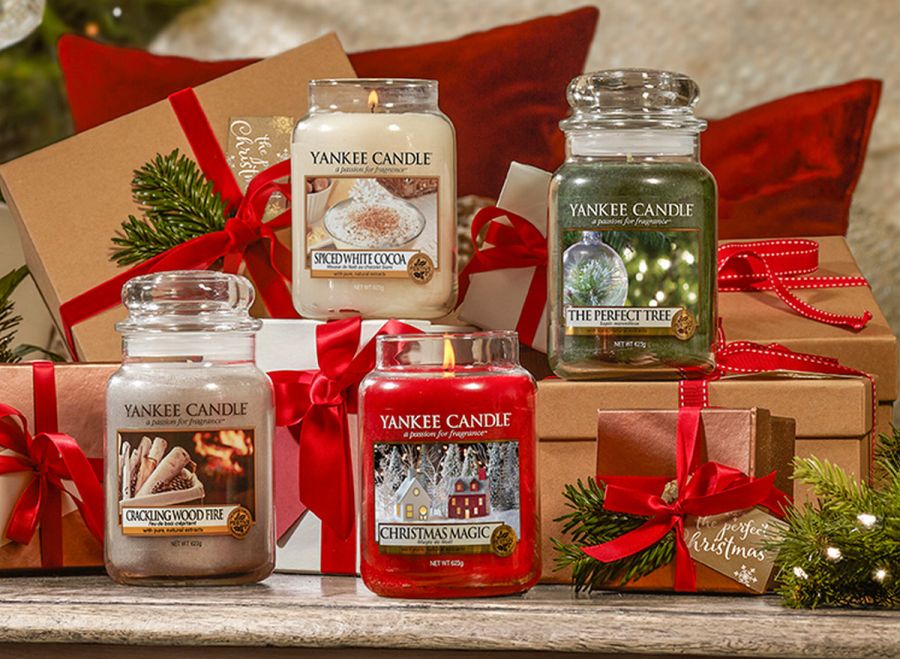 Le quattro nuove fragranze della The Perfect Christmas – nome della nuova collezione di Yankee Candle – sono le seguenti:
Christmas Magic: questa candela è caratterizzata da note balsamiche di pino e da un tocco di betulla ed eucalipto;
The Perfect Tree: anche questa candela ci propone fragranze natalizie, con note balsamiche dell'abete;
Crackling Woodfire

: questa candela ti ricorderà le noti di legno di cedro nel cammino, addolcite da noce moscata e ambra;

Spiced White Cocoa

: questa fragranza si compone di una deliziosa mousse di cacao ricoperta da uno strato di panna montata con un tocco di noce moscata;
Come al solito le giare di Yankee Candle sono disponibili nel formato piccolo (11.90 €), medio (24.90 €) e grande (29.90 €), proprio come quella che ho gentilmente ricevuto io, la Spiced White Cocoa di Yankee Candle.
The four new fragrances of The Perfect Christmas – the name of the new Yankee Candle collection – are:
Christmas Magic: this candle is characterized by balsamic notes of pine and a touch of birch and eucalyptus;

The Perfect Tree: also this candle offers us Christmas fragrances, with balsamic notes of the fir tree;

Crackling Woodfire: this candle will remind you of the cedar wood, sweetened with nutmeg and amber;

Spiced White Cocoa: this fragrance consists of a delicious cocoa mousse covered with a layer of whipped cream with a touch of nutmeg;
As usual, Yankee Candle jars are available in small (11.90 €), medium (24.90 €) and large size (29.90 €), just like the one I kindly received, the Spiced White Cocoa by Yankee Candle.
Naturalmente, in occasione delle feste di Natale non possono mancare neppure le confezioni regalo che sono perfette da donare ad un'amica o, perché no, anche ad un famigliare. Ad ogni modo, le confezioni regalo si presentano con formati differenti e, in alcuni casi, anche con accessori differenti.
Potrete acquistare tutti i prodotti Yankee Candle presso i rivenditori autorizzati – come Coin – ma anche sul sito ufficiale. E voi avete già acquistato qualche candela o il meraviglioso calendario dell'avvento di Yankee Candle?
On the occasion of the Christmas parties you'll find also the gorgeous gift boxes that are perfect to give to a friend or to the family. In any case, the gift boxes come in different formats and, in some cases, even with different accessories.
You can buy all Yankee Candle products at authorized boutique – like Coin – but also on the official website. Have you already bought some candles or the wonderful Yankee Candle advent calendar?