Bottega Verde ha realizzato una nuova linea di prodotti utili per la detersione e per l'idratazione della pelle: ogni singolo prodotto è stato studiato per soddisfare le esigenze di una specifica tipologia di pelle. Qui di seguito trovate la rispettiva corrispondenza tra fragranza e tipo di pelle:
Bottega Verde launched a new collection of cleansing and moisturizing products: each product has been designed to meet the needs of a specific skin type. Below you find the corresponding match between the fragrance and the skin type:
Mela Verde e Kiwi – pelle mista o grassa
Lampone e Mirtillo – Pelle secca o sensibile
Pesca e Albicocca – pelle normale
Green Apple and Kiwi – mixed or oily skin

Raspberry and Blueberry – Dry or sensitive skin

Peach and Apricot – Normal skin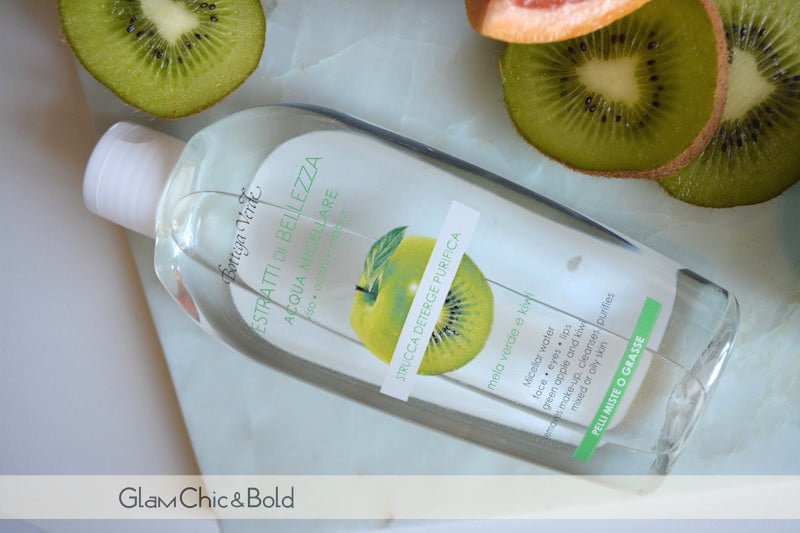 Tutti i prodotti di questa linea sono stati formulati privi di parabeni e cessori di formaldeide; inoltre, sono stati arricchiti con estratti di frutta, così da poter ottenere grandi benefici sin dal risveglio. Potrete utilizzar questi prodotti per la vostra beauty routine, visto che si compone di crema viso, acqua micellare, maschera viso, detergente viso e struccanti.
All the products of this collection have been formulated without parabens and formaldehyde resins; In addition, they have been enriched with fruit extracts, so they can get great benefits. You can use these products for your beauty routine, with face cream, micellar water, facial mask, facial cleanser and cleanser.
Ho provato già la crema mela verde e kiwi un paio di volte e posso dirvi che non lascia assolutamente zone unte e si asciuga velocemente sulla pelle. Anche l'acqua micellare è davvero buona e rimuove correttamente il make up.
Di questa linea, però, mi piacciono anche gli scrub e soprattutto l'esfoliante detergente al pompelmo rosa. Le particelle presenti all'interno sono piccoli e non vanno a irritare la pelle e si può utilizzare anche tutti i giorni. Lo scrub alla mela verde e kiwi, invece, è adatto per un uso saltuario ed ha delle particelle scrubbanti più presenti.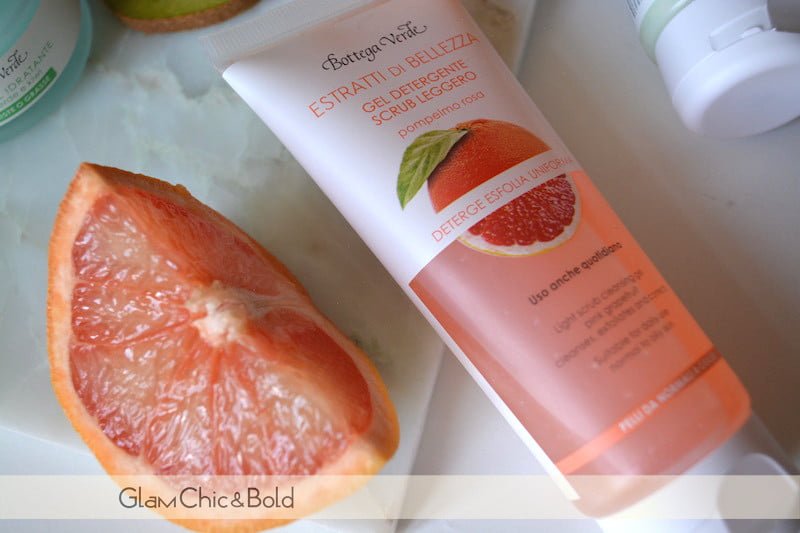 Io, come potete notare, ho potuto testare alcuni dei prodotti sulla mia pelle mista e posso dirvi che mi sono trovata molto bene. E voi avete già provato qualcosa?
I've already tried the green apple and kiwi cream many times and I can tell you that it does not leave any unhealthy areas and dries quickly on the skin. Micellar water is also really good and removes the make up correctly.
I like also the scrubs  of this collection and especially the exfoliating pink grapefruit detergent. The particles inside this detergent are small and do not irritate the skin and can also be used every day. The green apple and kiwi scrub, however, is suitable for occasional use and has the most scrubbing particles present.
As you can see, I've been able to test some of the products on my mixed skin and I can tell you that I found it very well. And you, have you already tried something?