Il profumo di cui desidero parlarvi oggi è una delle novità uscite in febbraio in occasione di San Valentino, ma che potete ancora trovare in tutte le migliori profumerie in Svizzera.
Il flacone di questo nuovo profumo si presenta sotto forma di un cuore, è trasparente e inoltre lascia intravedere la fragranza color rosa e lo stesso ha un tappo color metallo che raffigura la forma dello skyline. Questo profumo, che si contraddistingue come il successore del best seller Be Delicious di DKNY, al suo interno troviamo il gelsomino egiziano, fresia e radici di iris, ma pure note di patchouli, vaniglia, muschio ed ambra grigia.
Today I'm going to speak about the new scent releases in February on the occasion of Valentine's Day, but you can still find in all the best perfume in Switzerland.
The bottle of this new aroma is in the form of a heart, is transparent and also glimpse the fragrance pink color and the same color has a metal cap which depicts the shape of the skyline. This scent, which is characterized as the successor of the bestseller Be Delicious by DKNY, inside we find the Egyptian jasmine, freesia and iris roots, but also notes of patchouli, vanilla, musk and ambergris.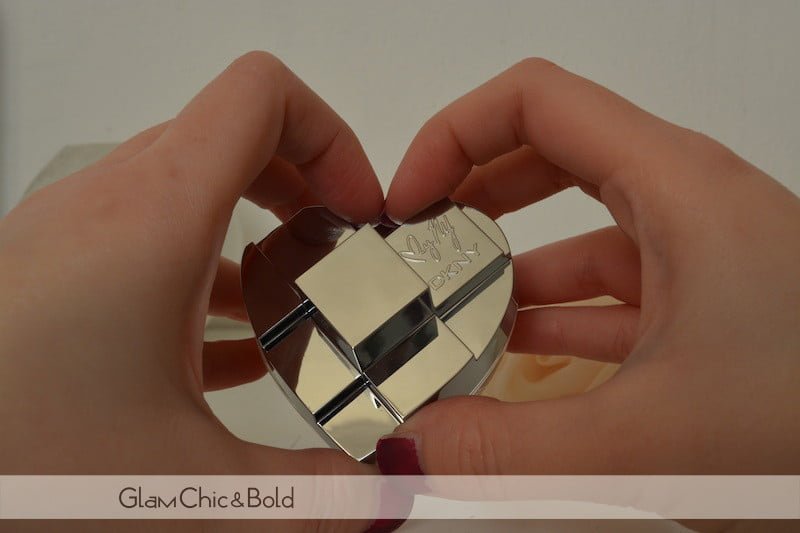 La nuova fragranza di DKNY è molto sensuale, unica e irresistibile!
The new frangrance by DKNY is more sensual, unique and irresistible!
My NY DKNY Eau de parfum 100 ml – 115 CHF
My NY DKNY Eau de parfum 50 ml – 80 CHF
My NY DKNY Eau de parfum 30 ml – 55 CHF
My NY DKNY Bdy Lotion 150 ml – 29 CHF
My NY DKNY Eau Shower gel 25 ml
Per la campagna pubblicitaria MY NY di DKNY è stata scelta la popstar Rita Ora, mentre che le foto per quest'ultima sono state realizzate da Francesco Carrozzini in Times Square. Vi lascio allo spot!
For the adv of My Ny DKNY chosen the popstar Rita Ora, while all pics for the campaign made by Francesco Carrozzini in Times Square. Now you can watch the new campaign!
Comments
comments