La nuova collezione Mac Le Disko
La nuova collezione make up di Mac Le Disko sarà disponibile da luglio 2015  presso tutti i migliori negozi di trucco e si presenta sin da subito ideale per tutte quelle persone che amano "intossicarsi" di glitter. Non ti resta che vedere da vicino la nuova collezione e brillare con essa!
Le Disko, where glitter and glamour intoxicate and colour gets physical. It's all see and be scene as the crowd converges under a sparkling aura of lights and erupts into a dazzling sea of eyes and lips. You can buy the new collection by Mac Cosmetics from July 2015 in Switzerland!
Scopriamo in dettaglio tutti i prodotti che si possono acquistare con la nuova collezione Mac Le Disko:
Let's go to discover all new products by Mac Le Disko: 
DAZZLESHADOW – 31 CHF
She Sparkles light grey with silver sparkles 
Last Dance peach beige with pink sparkles 
Let's Roll red bronze with sparkles 
Try Me On deep blue green with sparkles 
Say It Isn't So dark grey with pink sparkles 
Can't Stop, Don't Stop deep plum purple with sparkles 
Let's Boogie black with sparkles 
Boom Boom Room light burgundy with emerald sparkles 
I Like 2 Watch mid-tone brown with gold sparkles 
Slow / Fast / Slow bronze with red sparkles 
Get Physical purple with light blue sparkles 
Feel the Fever deep blue purple with pink sparkles 
DAZZLEGLASS – 32 CHF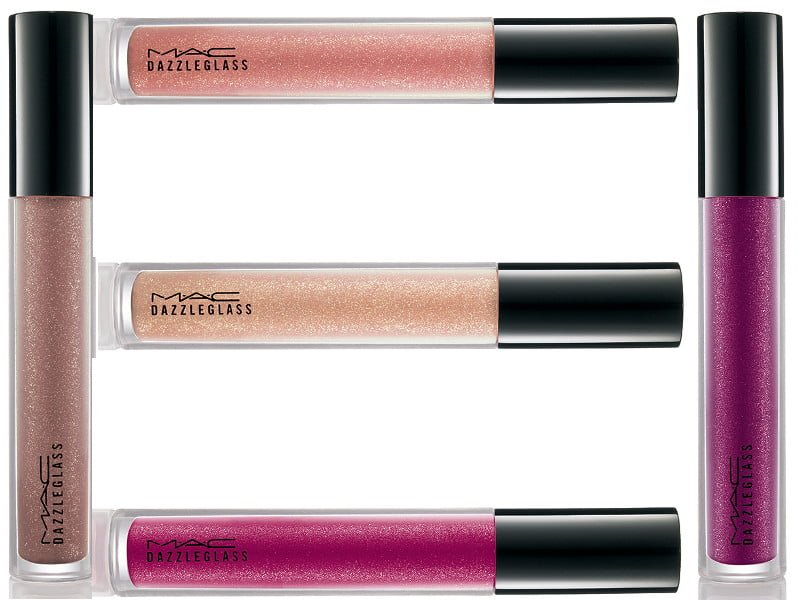 Rollergirl nude with pink pearl 
Sugarrimmed pale white beige 
Phiff! sheer neutral beige with orange undertone 
Cherry Popping fuchsia with purple pearl 
Boys Go Crazy dark purple with blue undertone 
SUPERSLICK LIQUID EYELINER – 29 CHF
Nocturnal bright silver pearl 
Pure Show bright yellow-gold pearl 
BRUSH – 38 CHF