It's the right time to discover a new collection by Lush: today I'm going to show you the new limited edition by Lush for Valentine's Day 2015. As you can image, there are more elements perfect to create a beautiful day with your partner in your bathroom, but there are also other products for care your lips. The new collection is already available and you can buy it the shop and on the official website.
Soap Cupid's Love
Let's start with this irresistible soap with special shape – romantic heart – with a gorgeous scent of fruit. In this soap you can find the fragrance of fresh figs, passion fruit juice and soy yogurt. This soap is perfect for your moisturizing of your skin.
Bubble Bar Unicorn Horn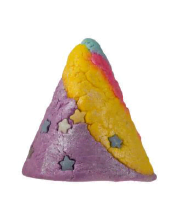 With this magical bath filled with beautiful neroli and lavender essential oils you can relax yourself in a sparkling stars and sequins.
Bubble Bar Lush Heart Throb
Here's another sparkling bath that combines wonderful scents and ingredients for a unique experience. Within this product by Lush for Valentine's Day 2015 we find essential oils and organic shea butter.
Bubble Bar Lonely Heart
Once again I present you another sparkling bath that will light up your water with golden glints and citrus aromas. The scent of this new product for Valentine's Day is composite by lemongrass, bergamot, ylang ylang and corn starch for hydrate the skin.
Bomba da bagno Floating flower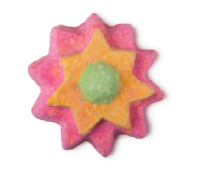 If you like the scent of jasmine and ylang ylang you can not miss this bath bomb that will dissolve in the water giving you a real carousel of colors. Perfect for a sensual bath of Valentine's day!
Lip Scrub The Kiss
For lip care you should try scrubs lips for Valentine's Day 2015: a scrub-flavored bubblegum pink lips for instant softer lips with a product made from sugar, sea salt and pink hearts edible.
Shower Gel Prince Charming
This shower gel is perfect for a relaxing experience! The fragrance is intense and we find inside the roots of altea – the plant used for marshmallow – almond oil, pomegranate juice, grapefruit essential oil, sandalwood and geranium. This is a mush have!
Lip Gloss The Kiss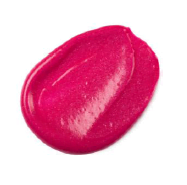 For this romantic day you can not miss a pink lip gloss to seduce your boyfriend. This product by Lush for Valentine's day 2015 contains shea butter, guarana seeds, agave syrup and organic essential oil of Sicilian mandarin for irresistible lips!
Bathe Bomb Lush Love Locket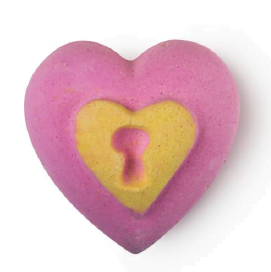 Also this year Lush show you a bath bomb from Lush Valentines Day 2015 Love Locket. By breaking this bath bomb inside we find a second smaller that contains within it many hearts of agar-agar. The other ingredients in this product are: essence of jasmine, sensual and aphrodisiac, fair trade vanilla and essential oils of neroli.
Gift box Lush Valentine's Day 2015
Box "I only have eyes for you gift" : mascara Guarda Avanti, lipstick, Bagnacadabra, Meravigliosa;
Box "Yes gift": Yes, Yes, Yes, Prince Charming, African Paradise, The Kiss;
Box "Two hearts gift": Heart Throb, Love Locket, New Cupid's Love;
Box "In your dreams": Unicorn Horn, Granny Takes a Dip;
Box "Lot's of love gift": Heart Throb, Lonely Heart, Prince Charming, Love Locket, Sex Bomb, Cupid's Heart, Pearl;