La nuova linea makeup firmata Revlon prende il nome di Rio Rush Collection ed è stata realizzata da Gucci Westman, il direttore artistico globale della Revlon ed ha pensato ad un trucco prettamente esotico ed ispirato ai colori del Brasile per l'estate 2014.
For the Spring/Summer 2014 the Revlon Global Artist Director, Gucci Westman, realized Rio Rush Collection, a beautiful makeup line that ispired to the esotic look and to the Brazil colours.
La nuova collezione si compone di questi elementi:
The collection composed by this products:
16 Hour ColorStay Eyeshadow Quad de Revlon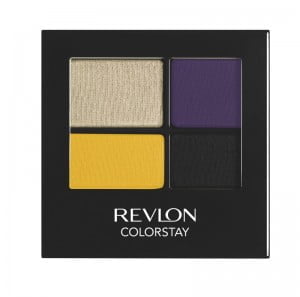 Si tratta di una pratica palette realizzata con i colori che hanno contraddistinto le passarelle della mode di questa stagione e che è disponibile nell'unica variante colore Exotic. Il suo costo è di 20.90 Chf.
This is a beautiful palette with colours that charatterized the fashion show for Spring/Summer 2014; this cosmetics is available in Exotic colours at the cost of 20.90 chf.
Smalto Revlon Rio Rush Collection/
Nail polishes Revlon
Due nuove tinte per le unghie che potranno essere applicate entrambe per un effetto magnetico: si tratta dei colori Gold Goddess et Oi Beautiful, disponibili al costo di 14.90 Chf cadauno.


Two new colors for nails that can be applied both to a magnetic effect; the new colors are Goddess Gold et Oi Beautiful, available at a cost of Chf 14.90.

Rossetti Revlon /

Lipgloss Revlon Rio Rush Collection

Si chiamano Sultry Samba, Carnival Spirit e Ipanema Beach i nuovi rossetti della linea Rio Rush di Revlon che vanno a dare un tocco di luce alle labbra grazie alla pigmentazione intensa del prodotto. Il costo di vendita per questo prodotto è di 15.90 chf.

There are three new lipgloss by Revlon for Rio Rush Collection that is Sultry Samba, Carnival Spirit e Ipanema Beach. You can buy it at the cost of 15.90 CHF.

Bronze Glow Revlon Rio Rush Collection

Per dare un tocco di luce alla pelle e migliorare la carnagione è disponibile anche la palette illuminante: Revlon ha pensato di proporre in due varianti questo prodotto ovvero Bronze Glow e Rose Glow, disponibili a 22.90 Chf.

To give a touch of light to the skin and improve complexion is also available in the palette illuminating: Revlon has decided to offer you this product in two variants namely Bronze Glow and Rose Glow, available at 22.90 Chf.

I prodotti sono già disponibili dal mese di giugno.

All product of Rio Rush Collection are already available.

Comments

comments