I had never done a swap, but when Majiji Beauty proposed me the idea, I really liked! So why not try?
The package I received from Majida was really cute and well cared for in every detail, complete with a post-it with funny phrases. But let's go to discover what's the object in the pack!
Let's start talking about one of the products that I liked more: it is a shower gel DOP, that have a scent really yummy. It is not edible and unfortunately it is also a product that you can buy in Switzerland, but only in France. The packaging is simple, but great! There are also a little bottle of shower gel by Daniel Jouvance, French brand, with argan oil…i like it.
Even the earrings chose by Majida are splendid: who knows me, knows that I am a maniac of the earrings and I like having all kinds and shapes.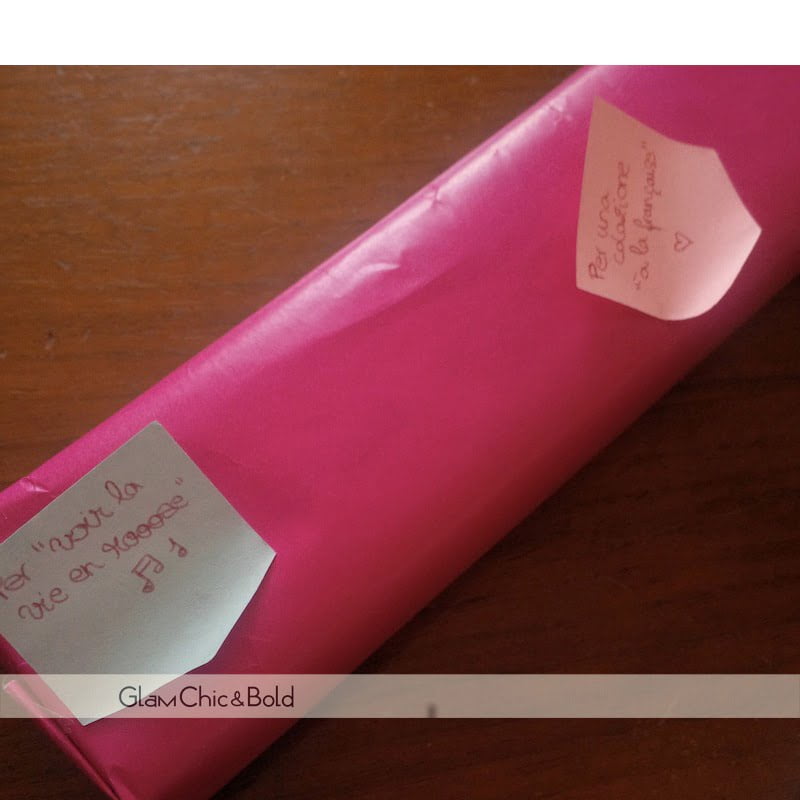 Inside the box there was a package of biscuits typically of Switzerland and France; i think is perfect to try with milk, but I don't try the biscuits in this way because I don't like milk. 
Moving on to the makeup and nails, Majida gave me the chance to test nail adhesive and two products of which I had never heard of until now, Dr. Pierre Ricaud. Below you can see that it is a lipstick and eyeshadow monocialda; both colors are really very interesting! The green eyeshadow tends to almost black, but in a bit of metallic green that you can match perfectly with the green pencil Kiko (sorry I forgot to photograph it XD). The lipstick is especially nice and creamy on the lips: it is the color number R306, a beautiful marsala, perfect to wear with a nude makeup on the eyes or with the cold season. An interesting detail is definitely the scent of this lipstick!
The nail stickers by Shoona Nail Makeup sheet are beautiful for its design and I saw that there are also the right dimension of sticker for my thumb (more often I don't find the right size with the nail patch). At moment I don't try it because I would like to try during the Spring, because there are more fresh colors. Inside the box of nail stickers there are also a little board file!
The last thing that I find in the box are the little samples by L'Occitane and Klorane, two brad that I already try in the past. I liked the experience of swap and I hope to do another in the future!
If you want you can read on blog of Majiji Beauty what I send to her!