The winter holidays are approaching and this is the reason why we need to choose a special look. IsaDora has decided to create a special holiday's look inspired to the Nordic winter, suitable for all the women who want to stand out for their beauty and for their makeup 2012. You could be able to make the holiday Makeup 2012 of IsaDora using some specific cosmetics of IsaDora. Let's go to discover them!
The main colors of the IsaDora holiday makeup 2012 are white, silver, dark blue, purple and brown gold brown. If you want to create this holiday makeup 2012 to impress your man and your friends, buy the lipsticks, lip glosses, lipsticks, nail polishes, cream mousse eye shadow, eye shadow quartet, mascara and eyeliner signed by IsaDora.
Nail Polishes – Wonder Nail
Three wonderful nail polishes for a great holiday makeup 2012 for our nails. You can find extra long lasting and quick drying, with this IsaDora nail polishes:
749 North Star – It's an amazing color similar of diamond drops;
750 Polar Nights – Wonderful winter blu-sky;
751 Arctic Treasure – Gives your nail golden diamond drops;
You can buy this product – 6 ml –  for 14.50 chf.
Eye Shadow Quartet
67 Northern Lights– IsaDora offers you four color in this limited edition, with a cold colour set for your eyes.
68 Lynx– There are four special colours in this limited edition for a creative holiday make up 2012. You can find a warm color for your makeup signed by IsaDora.
You can buy this product for 27.90 chf.
Cream Mousse Eye Shadows
If you don't like powder eyeshadow, you can choose this cream mousse eye shadow ultra light with a velvety finish. You can also use this product as a primer under a normal powder eyeshadow, to make a beautiful holiday makeup 2012 that lasts longer. The cream mousse eye shadows of IsaDora gives its effect up to 14 hours and it's also waterproof. You can buy the cream mousse eye shadows for 19.90 chf.
Moisturizing Lip Gloss and Lipstick
This semi-trasparent lip gloss is designed for always perfect lips. You can use this product alone or on top of the lipstick (03 Red Charpet and 164 Marshmallow for 16.90 chf ). The Moisturizing Lip Gloss is sell for 16.90 Chf!
Other cosmetics that you must have for this holiday makeup 2012!
Glitter Eyeliner with color, available in 30 gold and 31 silver for CHF 16.90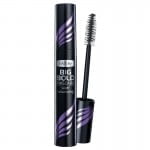 Big Bold Mascara CHF 16.90
 Pencil lipsliner 36 Ruby Red
The new products of IsaDora Holiday Make up 2012 will be available at Douglas! You can get as a gift a beautiful bracelet, if you purchase 2 products!