When we think about the lace in fashion world it is natural to speak about elegance and refinement. This Spring-Summer 2013 will characterized by a new trend where the lace is the main "actor"; we can understand this watching the last look of Bianca Balti at Festival di Sanremo 2013.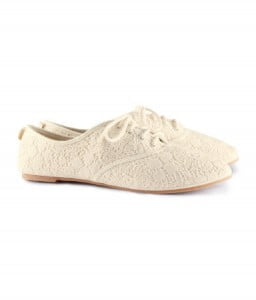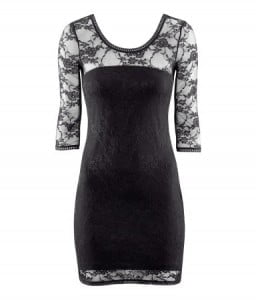 Now I'm goint to speak about H&M: this brand offer you a beautiful short lace dress, stretch, three-quarter sleeves and transparent at the price of 19.95 euro; then you can find also a confortable lace canvas shoes at 14.95 euro
From berska, however, you can also find accessories such as bags, where some details seem the real lace: an example is the small bag denim in jeans at a cost of € 25.99. How can we not mention the springy orange blouse with lace placed over the breast and upper back: also in this case, the price is € 25.99.
Something in lace offers by Tally Weijl: for example, these cute white shorts with different levels of lace, at a cost of 29.95 CHF or refined beige t-shirt perfect for outfit of all days, under a nice pair of jeans. The cost of this t-shirt from the pattern lace is 15.95 CHF.
At Manor, in Switzerland, you can buy some item of clothing by Yes or No: for example, the elegant short cardigan – it isn't in lace but it is more similar – at the price of 27,95 chf or hairband in black lace at 9,90 chf.
For all women that will married, there are more accessorize and garment such as the beautiful open-toe pump in lace that you can buy at the price of 650 euro. This shoes are characterized by adorable bow, heel of 110 mm and plateau of 15 mm. The other brand that confirm the choose of lace are Alexander McQueen, Dolce&Gabbana, LoriBlu…