Today I want to show you the last new products signed by Zoé Revival: they are products realized with the special formulation adopted by the scientists laboratories of the Migros of the Group Mibelle in Buchs.
In practice, the DermCom stimulate the formation of the matrix in the dermis where wrinkles occur. Specific molecules of the extract of Crocus Cream Beauty activate the growth factor of the skin leading to skin regeneration. The skin tissue thus appears more compact and the skin is firmer. According to what we read, after just two weeks of application of this products there is an increase of collagen and elastin in the skin and greater elasticity of the skin is visible.
Zoe Revital Day Face Cream SPF 15
This cream for mature skin with sun protection 15 protect your skin from UV rays. As I said, this is a cream formulation enriched with DermCom and Liftonin ®, that they are able to support the natural protective mechanisms of the skin and reduce the signs of aging and fatigue. The cream Zoé Revival show you in a jaf of 50 ml  and it is sold in all stores Migros at a cost of 13,40 CHF.
 Zoe Revital DermCom serum Lift & Firm
The serum Zoé Revital show you within a dispenser bottle of 30 ml and its function is to make the skin look younger, giving more volume and firming. Its texture is very light, its color is white, with a plesant scent and it absorbs on the skin very quickly. To purchase this product in Migros, it will take only 14.80 CHF.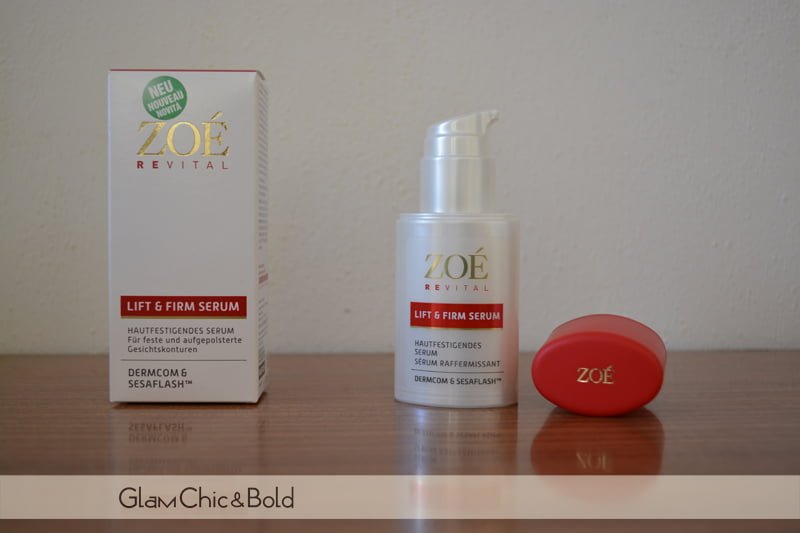 Zoe Revital balm Intensive anti-wrinkle cream
The packaging of this product is really handy, because it allows you to apply the product so comfortable around the eyes and mouth, but also on the forehead and neck. Also in this case we are dealing with a product that is designed to restore a more youthful appearance. The balm Intensive anti-wrinkle creams Zoe Revital is available at a cost of 16.60 for a 15 ml.