Many of you are asking why I am here to talk about "future mother": if you thing that I'll be a mum, your idea is not correct, but I'll be aunt! For this reason, in this time I'm helping my sister in law to choose few products that could be used for her child, I thought I'd give you some ideas if you will be mother in the next months. So, I decided to show you a very interesting brand for kids: I'm talkign about the Norwegian brand Stokke.
Stokke is one of those brands that thinks everything for children: in fact, you can find the stroller – which are certainly very important for children – but also the seats, table chairs, baby carriers, the nursery and more products. In short, moms consulting this brand can find a great resource for her baby!
Today, I'm going to show you one of the objects that I received from the company and that, in a few months, will be able to test my nephew: it is the famous Stokke Tripp Trapp chair. This sturdy chair, designed specifically for baby, allowing you to get your hands on a really innovative and revolutionary object: in fact, with one piece and buying some accessories you can have a high chair, a comfortable chair closer to the table to eat the baby food with the mom and dad (when it is a little bit ), but also a comfortable ship where baby does a little nap.
Another thing that is very interesting is the comfort of the baby: as you can see, the Tripp Trapp NewBorn Set designed for the comfortable of the child that, however, will be found closer to the level of the table and then will also at increased eye contact with mom and dad. This accessory – sold separately from the chair – mounts directly on the Tripp Trapp and offers an ergonomic and safe chair, since there are also seat belts practices. If you wish, then, you can add a play on the white holder that you find inside your package.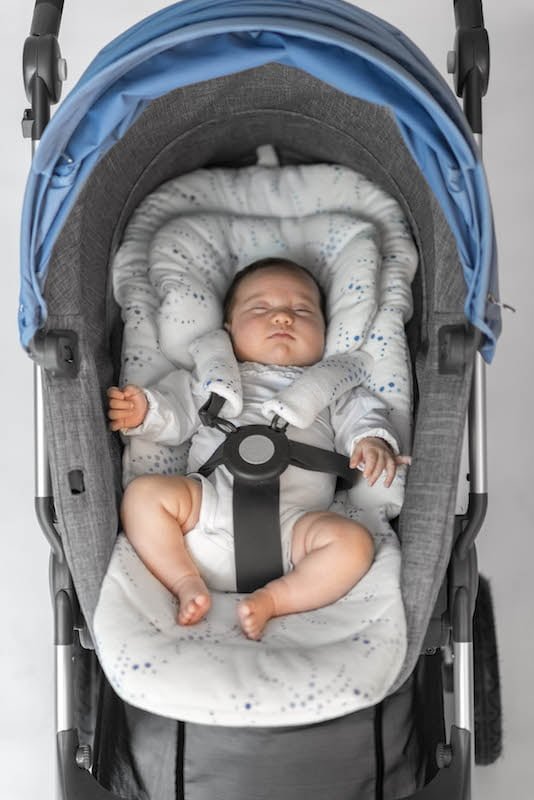 Among the latest innovations launched by Stokke there is also a practical stroller: I'm talking about the Stokke Scoot, a compact stroller that help you in many situation. The value of this product is that it is also ideal for traveling, getting around the city but also to go to the restaurant. The baby will be comfortable and you can easily use it.
I recommend you take a look at Stokke official website to find all the useful products for the arrival of your child or, why not, your grandson so he can give some advice to the mother, just like I did.
Below are some official pics by Stokke where there are several proposals to make only the children's room or to equip your home in the best way!