Today I'm going to speak about the new razor by Gilette very practical, especially when we go out of the house or when, suddenly, we need to shave the legs. Moreover, co hectic life of every day and mornings when you are always in a hurry is inevitable forget to shave your legs.
The new Gillette Venus Embrace Snap looks two times smaller than a traditional razor, but at the same time has an ergonomic handle that allows you to make the right moves to shave your legs or any other part of our body.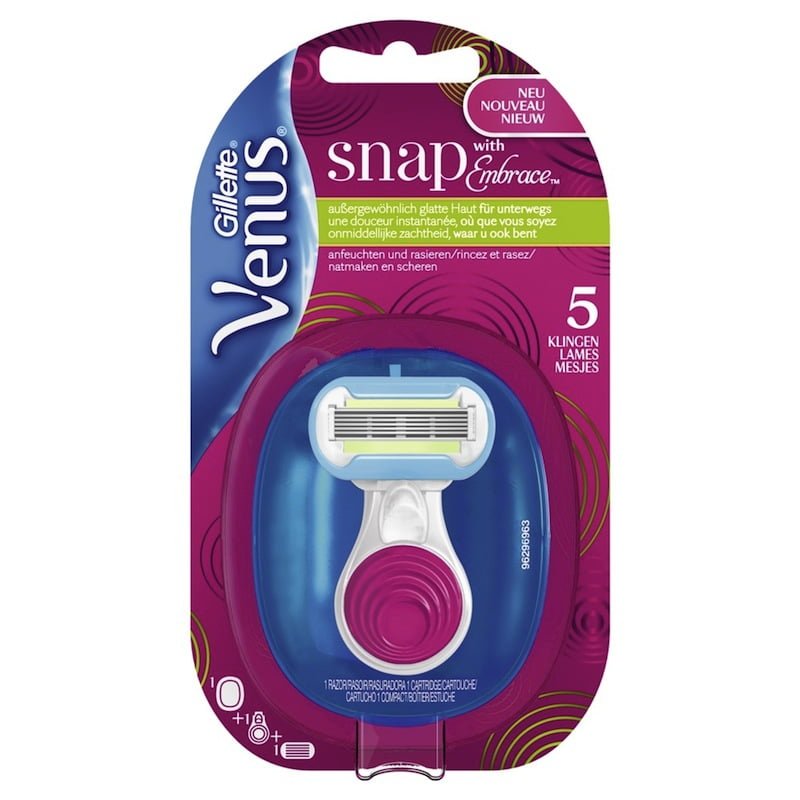 Thanks to the provision of well-5 blades, razor Gilette is able to guarantee a smooth and perfect shave, so as to have perfect results even when traveling. The razor, however, you can bring in your own box, putting it back in her purse or gym bag.
We remember, finally, that the razor has been equipped with a conveyor lubricant placed above and below the blades: in this way, there will be a double action on the skin and shaving will be faster, but still secure. The new razor will be available from the meso-April, at the recommended price of 15.90 CHF.