My dears, how many times you find a magnificent dress or top without straps? Surely, in your closet, you have one of these two things who are very difficult to put on with a traditional bra.
Fortunately, the Dutch company Magic Bodyfashion helps us with this problem, that is not to show the straps of the bra when you wear a particular dress. The company has kindly honored with three products that can help you make more beautiful your look. Let's go to discover the best solution for women! Did you know the swiss Michell Hunziker is a fan of this brand? She bought a bunch of MAGIC products in
the Milano store 🙂
Magic Bodyfashion is a Dutch company who specialized in bodyfashion, shapewear, bras and accessories and the main purpose is give the best confort to women with product of good quality. At moment, the Magic Bodyfashion products are sell in 50 country so…let's go to discover my review!
Magic Bodyfashion V-BRA Review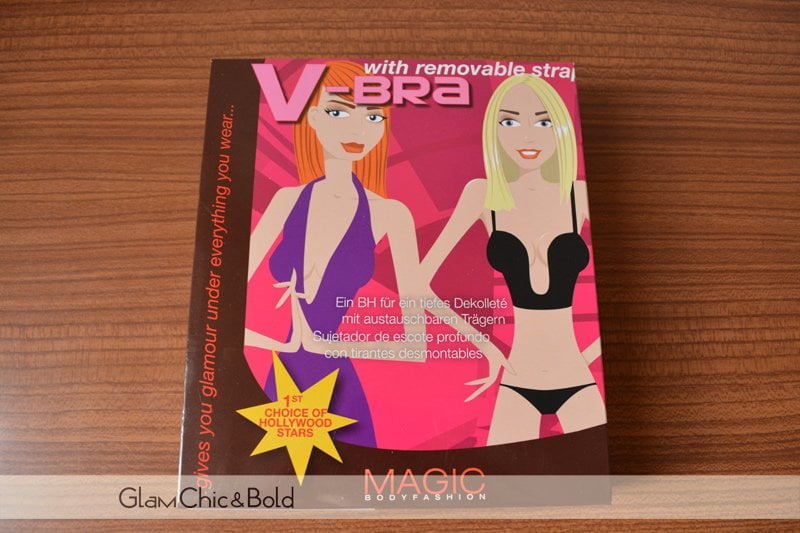 This is the first special bra that I find to put on some dress for a beautiful plunging cleavage with removable straps.The color of my bra is camel, but you can buy also the black model. For the size, however, you have to be careful: I have received a medium size – I used the second size (italian size) – and this fits me quite well. In the box of bra, you can find one halter-strap for backless wear!
This piece signed by the Dutch company Magic Bodyfashion recommend by the Hollywood stars :-O So it's perfect for us when we want to put on a beautiful dress for special event (for example for Christmas time o for the New Year). V-Bra is confortable bra and I happy to test it!
Details:
Material Composition: 88% polyamide, 12% elastane
Washing: 30 ° by hand (I think putting it in the washing machine with classic ball there is no problem)
Magic Bodyfashion Comfort Bra Review
The second products by Magic Bodyfashion that I want to show you today is a Comfort Bra, perfect for any girl who is looking for a perfect bra for sports and have "firmly" the breast. Another thing that I like seen in person is that you can remove the padding triangle, so we can wash them or, why not,change when necessary and also give a little more volume in case the breasts were not so plentiful. I received this item in black color variant, but in this case it is possible to find camiel color; also in this case, the bra is a medium size and fits perfectly for me that I take a second (Italian size). It feels very soft and comfortable. Even this piece I like very much and I highly recommend it.
Material Composition: 90% polyamide, 10% spandex
Washing: 30 ° by hand
Magic Bodyfashion Silicon Secret Bra Review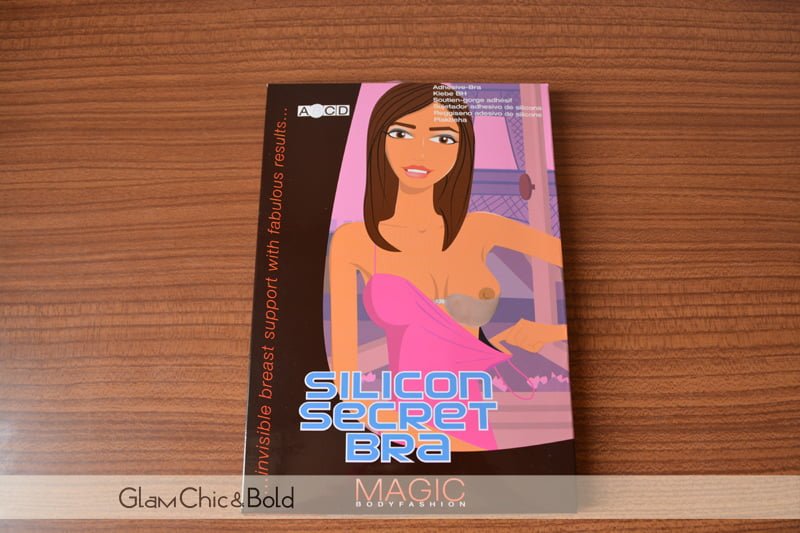 The last piece that I want show you is the one that most intrigued me: it's Silicon Secret Bra by Magic Bodyfashion, an invisible bra made ​​of silicone that adapts perfectly to the shape of your breasts. This bra , designed for wearing T-shirts with straps or without, you can " paste" on the breast and removes easily without hurt and leave no sign on the breasts. You will need to do very careful when you put the two parts of silicone bra on the breasts and then attach them to the center with the hook . In this way the breast will be supported and you can get around without it disappear.
I tried it now in the cold months , so I'm not able to tell you what will last in the summer, maybe when the wheather is hot. However, you can use your support and rise out it and leave it dry and then put on the card. Let's say that the idea of ​​this product is really interesting, but I do not know whether it can really help in the summer … maybe later in the summer season will come back to update this article!
The size I received is a B cup and I have to say , maybe one size smaller would have been perfect for me, although it works a lot.
Where you can buy Magic Bodyfashion products?
You can buy the products signed by Magic Bodyfashion in many different point of sell in the world. On the website you can consulte the list of the boutique. I want tell you that you can find in Italy at the Rinascente, while in Switzerland in Manor, Beldona, Globus e Jelmoli. You can also buy it on the official website Magic Bodyfashion, where you can find many other solution for your confort!
Hey girls, did you know this brand or you saw it in the some boutique?