Today I show you a preview of a new makeup line launched in Switzerland and more precisely in the Ticino, where I live: it is a complete line for the realization of the makeup, but also contemplates nail polishes and nail treatments. I have the pleasure to test various products for makeup for my face, eyes and lips, and I must tell you that there are more goodies that you will like them.
Icona Milano Prices
At first proceeding to the presentation of the collection if make up by Icona Milano and I want to give you some more info: this line "made in Italy" distinguished for its design very simple, but elegant. The product range that we find with the collection of Beauty Outfits by Icona Milano products are paraben-free, talc-free powder and also free of fragrance, ensuring complete safety to persons in pregnancy. For the prices, I can say you that it is between 9 CHF – for eye pencil – up to 30 CHF for primer or foundation; therefore, I would say that the prices for these products, which are professional, they are good. Anyone interested is the concept store beauy The Factory at Arbedo, Via Molinazzo 64 (Exit A2 Bellinzona North).
Face Products Beauty Outifits by Icona Milano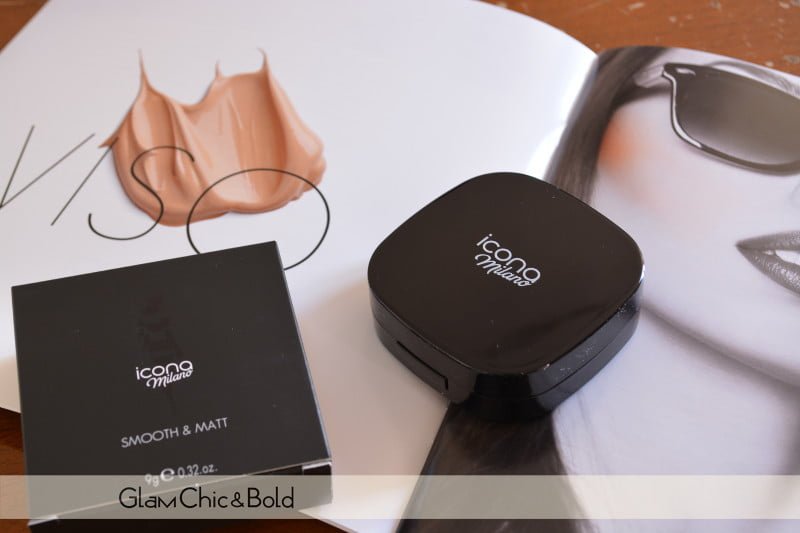 The facial products are ideal to make invisible all those little inaccuracies as dark circles but also pimples, scars or veins and redness. The new line of makeup by Icona Milano presents a wide selection of useful products to do just that: basic pre-mattifying makeup, cc cream multifunctional, natural effect mattifying foundation, foundation illuminating SPF 15 Foundation durable, concealer palette, concealer stick durable, correction fluid, illuminating concealer, compact powder for the face mattifying effect, compact face bronzer, blush compact and dust free fixative effect photofinish.
I tried on me these products:
Basic Pre-trick mattifying Beautyfing Touch;
Natural effect mattifying foundation Natural Talent 02 Nude Matt;
Compact powder face mattifying effect Smooth & Matt 02;
All these products are of excellent quality and provide a medium coverage: I do not have many imperfections on the face, but I was satisfied because you have not created any shiny forehead (which happens with other foundation liquids) and took for 4-5 hours a day. It is free of parabens, fragrance, oils and D5. The basic pre-makeup is ideal for those long days, to spread in critical areas such as the T-zone, especially if you have combination or oily skin. This product is also ideal for perfecting the complexion with wrinkles or pores. I stretched products using my brushes, but actually the powder for the face also has its down jacket to put on your face.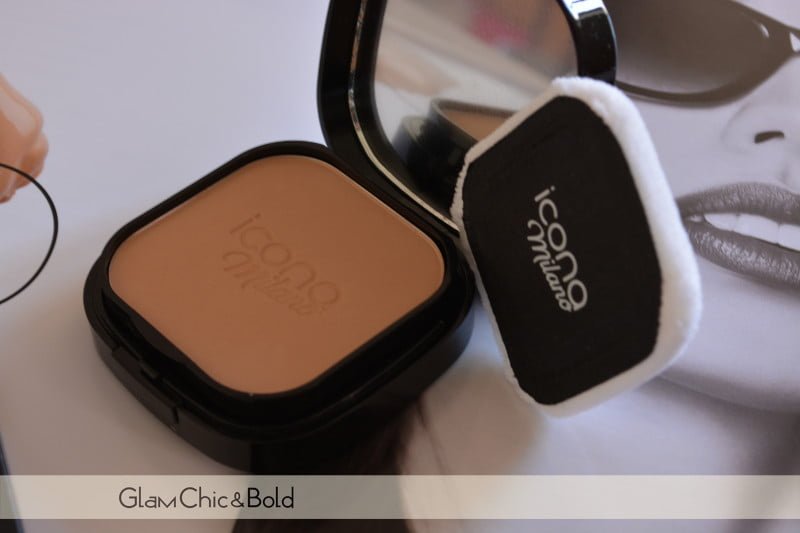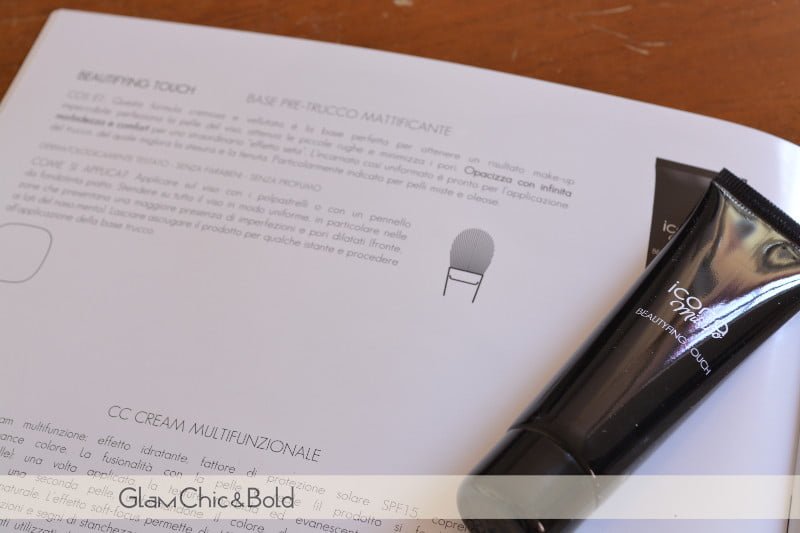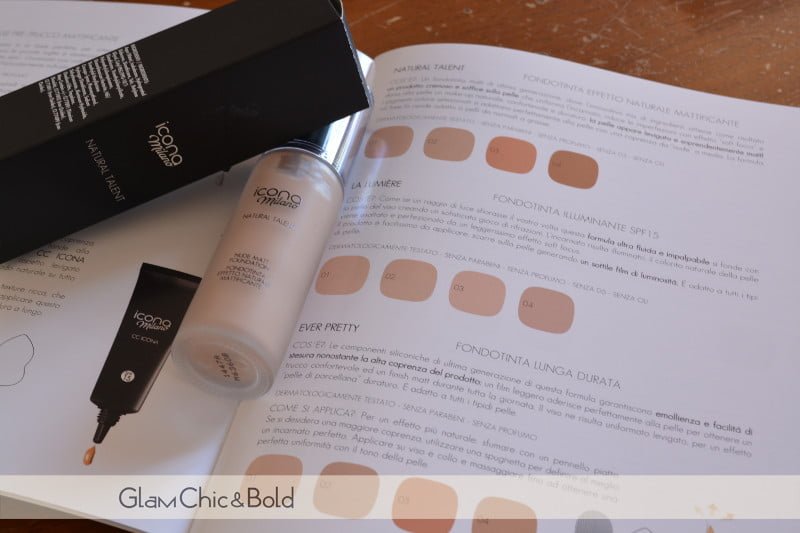 Eyes products Beauty Outifits by Icona Milano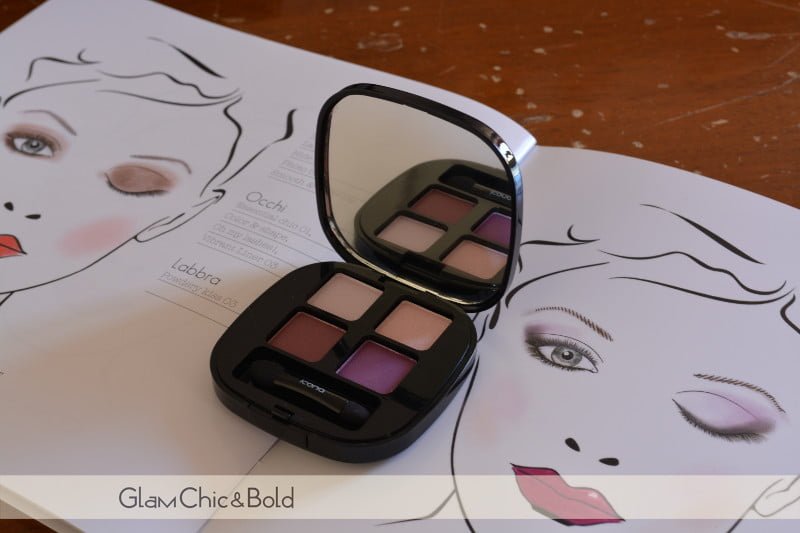 Let's go to the products for the eyes that, also in this case, help us to improve the shape but also to enrich the look. Also in this case the range is very wide, and there is really for all tastes and cases. To make up your eyes you can use these products: eye pencils, eye shadows mono wafer, cosmetic bag 4 colors eyeshadow, eyeliner pen, long-wearing liquid eyeliner, mascara effect eyelashes cc mascara, mascara volume & definition, waterproof mascara volume and lengthening mascara colored.
I tried on me these products:
Vibrant Liner Pencil waterproof 03 (brown)
Palette four eyeshadows Essential Chic 02
Mascara effect eyelashes mascara cc Oh my lashes! 01
Lengthening mascara colorful Endless Colour 01
Liquid Eyeliner Eyemaker 02
Let's start to talking about the pencil, very soft and creamy: I would say that is absolutely perfect for outlining the eye, once hung out eye shadows. Moreover, it is a waterproof pencil that you can put as well when you are in a humid or go to the gym, although it is always best to leave your skin clean when doing sports. Turning to the palette, I must say that colors really sooo beautiful and, moreover, also in line with the color trend of 2015 – have you read about the color marsala? Inside the palette find a small applicator, which you can use when you are away from home, even if the brushes of the standard sizes are definitely better to apply good eye shadows. As already mentioned, there are four colors that you can use all together, but also to create a look day and night looks stronger.
We finish with mascara – one of the products that I can not really do without: I tested the effect of false eyelashes that helps not only to curl it, but also to multiply them to look more open. The brush is a classic and it's quite convenient since you can not get to every part of the eye. Moving on to the colorful, I noticed right away the brush that helps to spread different color well without lumps appear. The color is very interesting and I can match it perfectly with the palette that I have tested.
Finally, there is the long-lasting eyeliner and, in my case, the dark blue color. The brush is very comfortable and not very flexible, thus facilitating the application of the product on the eye.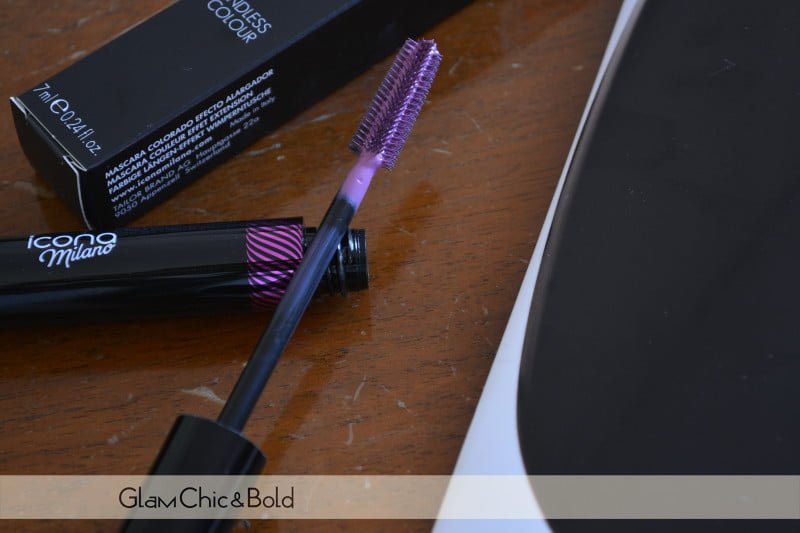 Lips products Beauty Outifits by Icona Milano
We end with lip products that, again, they are not few: pencil around the lips, moisturizing lipstick intense color, bright lipstick nature, ultra shiny lip gloss, lip gloss and lip gloss lacquered effect transparent.
I have been able to test on me that these products will list:
lip pencil Creamy Precision 6
moisturizing lipstick intense color Powdery Kiss 01
lip gloss ultra bright Rise & Shine 01
gloss lacquer effect Color Block 06
All these lip products I liked and I must say that their life is satisfactory; of course, if you eat and you clean your mouth lipstick or lip gloss will disappear. Anyway, I tried the lipstick has a matte finish and a comfortable texture and bright. As for the lip gloss I liked very much the one with lacquer effect: its brightness is clearly visible even after some time, which does not happen often. The other lip glosses, however, is perfect if you want to add just a glossy lips, since the color in question is very clear. Very practical also for the lip pencil: has a soft tip and spreads very easily; can be used both with the lipsticks, but also with the lip gloss or alone.