I want to tell you that for the choose of perfume are a difficult person: I don't like all those fragrances excessive and indeed the disdain because they generally make me headache. Today, however, I'm going to show you a Givenchy perfume that I love it, and although I thought that all luxury brands did perfumes too strong for my taste, I have to think again. The Dahlia Divin by Givenchy comes with a fragrance that gives me absolutely no hassle and in fact I can confirm that I'm falling in love with it!
Let's go to talk about the packaging: as you can see this is DIVINE!!! The two colors chosen for the box are the elegant white and gold and the same colors you can find in its bottle. The bottle by Dahlia Divin by Givenchy realized in different shapes for 30 ml, 50 ml and 75 ml.
About the fragrance, I can tell you that it is certainly something different: it is a very sensual scent, but at the same time elegant and refined, that accompanies you throughout the day and you can definitely hear more on the jersey the next day. Once sprayed on the skin, you can hear the woody and floral notes of Dahlia Divine Givenchy and appreciate it for all day.
I think this is definitely a great value, especially for those who have to spend so much time away from home and can not re-spray the fragrance in the afternoon to make it more intense. I love it! The cost of this fragrance ranges from 57 € to 100 €, depending on the bottle you choose.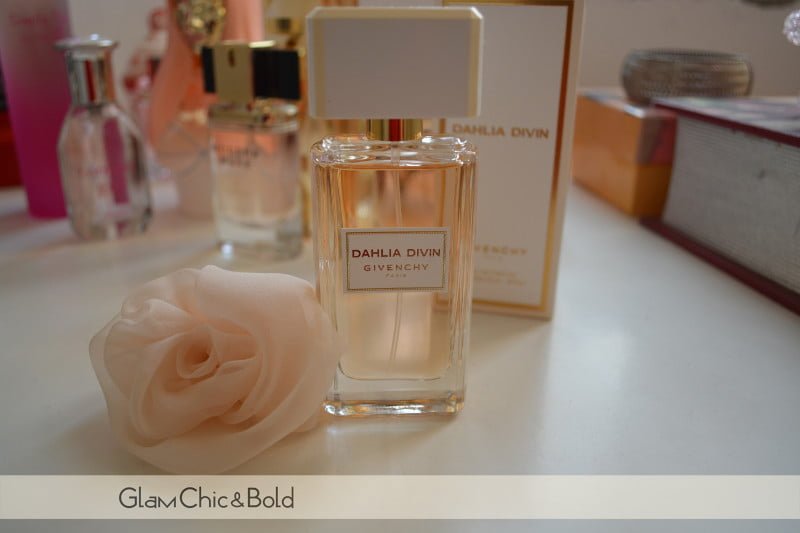 Here you can view the beautiful adv for the new fragrance Givenchy, where Alicia Keys is the star of campaign!
And you did you already try the new perfume by Givenchy? Do you like it?