The Cetaphil product range is being extended even further and is designed to meet the needs of all those people who have particularly sensitive skin. In particular, I wanted to introduce you to the new Cetaphil Optimal Hydration collection, which is designed to moisturise the most sensitive facial skin.
You can find:
Firming day cream by Cetaphil
This light cream from Cetaphil provides moisturisation for up to 48 hours. It improves the evenness of the skin, plumps it up and keeps it compact day after day. The innovative HydroSensitiv formula of the new moisturising cream (but also of all the other products in this range) from Cetaphil has been enriched with blue daisy, moisturising glycerine and Aquaxy together with short-chain hyaluronic acid. This mix manages to take care of even the driest skin, soothing and moisturising it for longer. The skin immediately looks brighter and fresher. It is a product that has been dermatologically tested and is therefore also recommended for the most demanding skin types.
By using this treatment daily, water is retained up to three times longer and increases. After a week, the skin already looks smoother and more even.
The pack is with 48 ml of product on sale for around CHF 21.90!
Revitalising night cream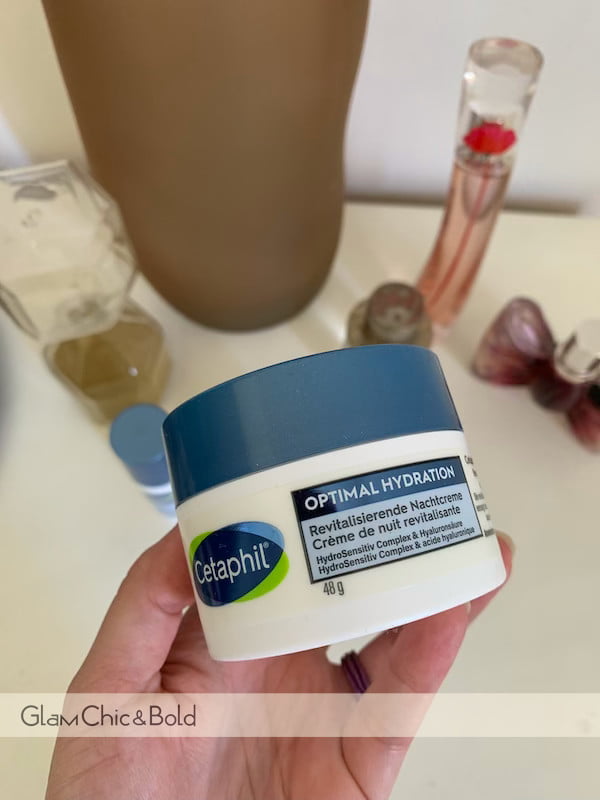 With this product line from Cetaphil you will also find a cream specially designed for evening skin care: this product intensely moisturises for 48 hours and repairs the skin barrier while you rest. In this way, your skin becomes smoother!
You can buy this product (48 g) for about 21.90 CHF!
48H Moisture Activating Serum
Let's move on to the last product in this super-moisturising range from Cetaphil: I'm talking about the serum, a lightweight product that is perfect for use in combination with the moisturising cream. This product is capable of reinforcing the action already performed by the cream and also smoothes out the appearance of the skin, offering amazing results in about a month's use.
The pack (30 ml) is on sale for around CHF 24.90!