Valentine's Day is coming and I thought to show you the new collection launched by Lush to celebrate at the best the next 14th February.
Naked Attraction – solid massage oil
The first product that I propose is a very funny massage oil that "catches" 😀 (cit. Lush). It is an oil with the appearance of a human bust (hahaha) that it can be used for sexy massages on Valentine's day. The scents that can be perceived are mimosa and jasmine. Thanks to shea butter and organic cocoa, the skin can be deeply moisturized. You can massage it dry!
Aubergine – Soap
If you like soaps, you can try this one! As you well remember, the same product had already been proposed as a bath bomb. However, inside this soap we find bergamot, tonka and verbena; it is rich in vitamin C and with the aubergine decoction it helps the skin to be brighter. To use it, just pass it on damp skin to start making foam and then rinse everything.
Prince Charming – shower gel
This foam bath show us as a mix of pure energy and an intoxicating fragrance that will help you make your shower with friends decidedly romantic and spicy. The fruity hint of pomegranate will certainly be pleasant and will allow you to regenerate your skin, also the marshmallow roots and the infusion of vanilla beans will have a calming effect on the skin. You will also find the same product available in the "naked" version as solid soap !
Peach – Soap
This beautiful peach-shaped soap made with illuminating grapefruit and rebalancing davana. With these peach notes you will feel immediately projected into the summer, keeping your skin soft and shiny. By passing your product between wet hands, you will be able to make a lot of foam and soap your hands.
Love Locket – bath bomb
The heart-shaped bath bomb that simulates a padlock also returns to the shop with a lots of hearts!
Love Boat – bomba da bagno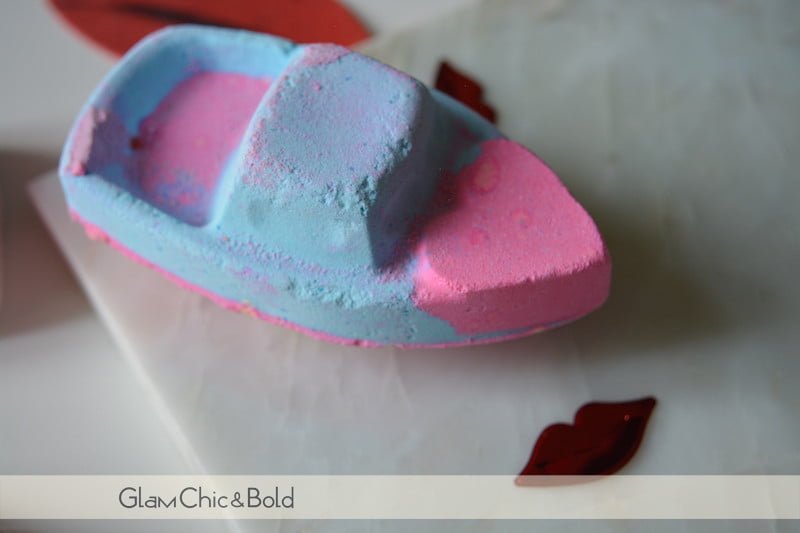 This boat-shaped bath bomb will inebriate your bathroom with a scent of Sicilian orange and lemon: the water will be rich in colors and in the air you will be able to perceive the smell of the two oils that will make your skin brighter.
Unicorn Horn – bubble bar
If you want to try a bubble bar with a colorfull water in your bathtub, this is right for you: your bathtub will be full of foam and you can relax with the smell of lavender essential oil and neroli. All you have to do is crumble the product under water and then you will have a perfumed and foam bath for you!