Enjoy the Mother's Day collection by Lush
Mother's Day 2022 is only a few days away and Lush has decided to create a number of products and gift packs for the most important woman in our lives. If you haven't got anything for your mum, I suggest you take a look in the shop!
Bubble bar Besties
The first product I would like to show you is a delightful sparkling bath drink featuring two cute giraffes. This is a limited edition that you can really share with your mum for a nice citrus bath. I suggest you put a little bit of the product under the water jet and save the rest for another time; remember, it has to stay dry!
Wonder Mum Eye Pad
If you want to really relax your mum in the bath, then this eye mask could be for you. Basically, it is an eye mask with fennel and fresh carrot juice. Fresh aloe and carrageenan refresh and calm the eye area! Put the mask in the fridge for an even more pleasant feeling. Please note that it will stay fresh for 3 weeks and you can only use it once!
Bath bomb The Elephant in tea room
This cute pan that also represents the face of an elephant will prepare a bath scented with bergamot, moisturising soya milk and dry tea. It will bring the pleasure of tea time directly into the bath, making the water fragrant.
Bath bomb Jasmine
A small white flower will adorn the bath with a delicate scent of ylang ylang and jasmine. The water will become white and creamy, giving a moisturising effect to the skin.
Soap Buzzy Mum
Let's move on to a really nice soap in the shape of a bee: Buzzy Mum for Mother's Day 2022 will allow you to give your mum a soap that leaves her skin soft and moisturised. Camellia seed oil and peach powder are contained in this soap and help support pollinating insects.
Shower gel Mimosa
If your mum doesn't have a bath, you can treat her to a good shower gel like Mimosa by Lush for Mother's Day 2022. This is a product that combines the scent of mimosa with fresh orange for a refreshing touch. It also has vegetable glycerine inside to soften the skin.
Cadeux by Lush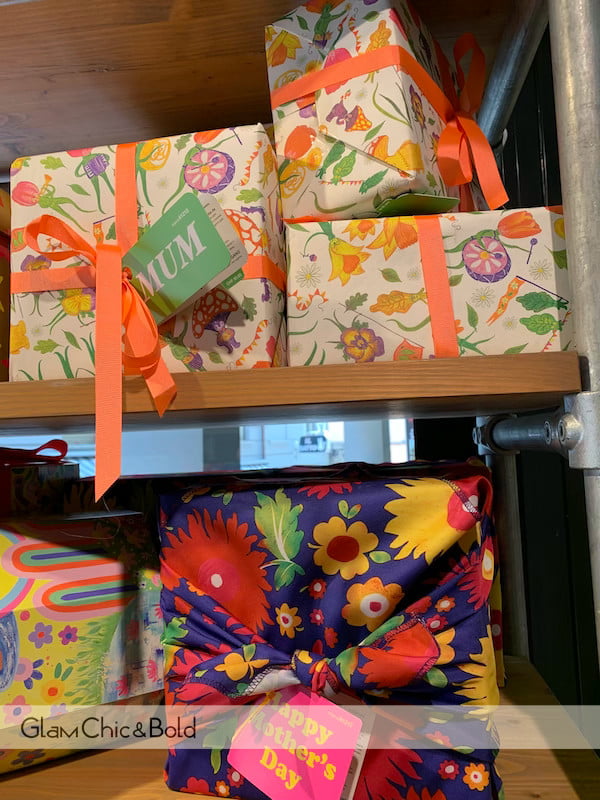 As usual, there is no shortage of gift packs with various products placed inside beautiful boxes and with the beautiful wraps, organic cotton handkerchiefs. Among the gift packs in the shop this year, you'll find:
You're the best
Mum's Battime favourites
Happy Monter's Day
Bring Me Sunshine
Mum
Deep Sleep
Relax
Rose
You're a star