Last week I had the chance to try a treatment to remove facial impurities: in fact, I went in the studio No + Vello at Como, where I tried the ultrasonic facial cleansing . The treatment is called "Vitale" which is the base of facial cleasing, which has a cost of 18 €, there are other kind of facial cleasing. There are also other kind of facial cleasing for 38 and 58 € that add a serum and mask or serum, mask and led.
The beauty center is small, but well-kept and there are several rooms where, through the equipment, you can perform various treatments including ultrasonic facial cleansing , but also pulsed light (which I could not do, because I have a keloid). Anyway, when I arrived in the beauty center, Deborah and Massimiliano welcome in the studio and I fill out a form, where you speak about skin problems and your details.
How does it work?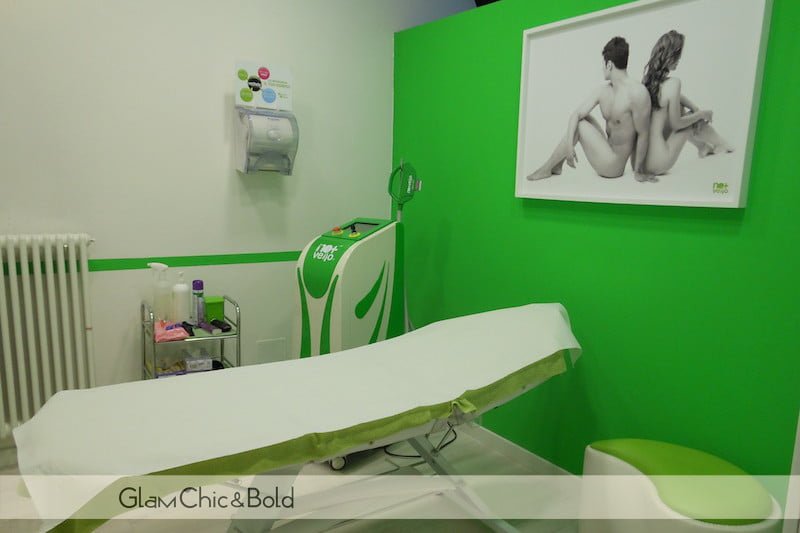 When I entered in the room, used to ultrasonic facial cleansing, Deborah has made me lie on the bed, put a cap to the hair and put a "cuff" wrist. This help Deborah to create a barrier to ultrasound, in such a way that she does not receive them. Then she has been careful remove to my face from any residual makeup and smog; within this lotion, in fact, there were particles of votes just to attract dirt.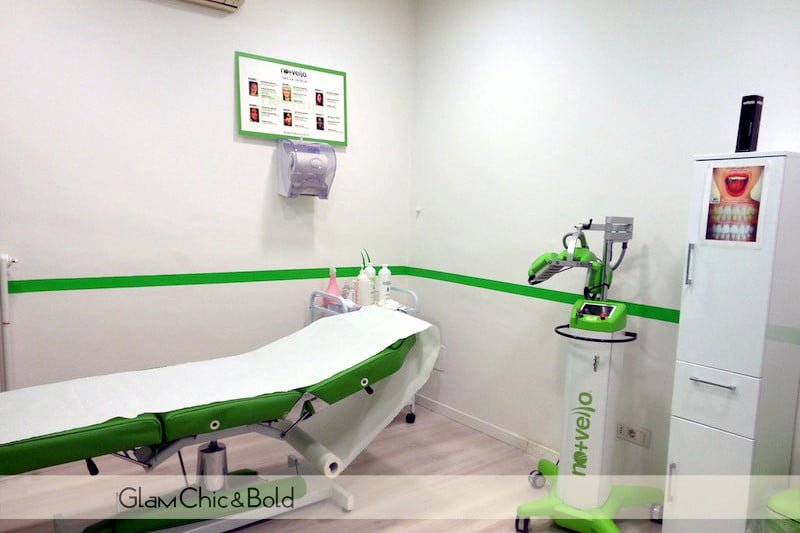 Once done it, she began to remove impurities of my face with the paddle. Deborah has removed several blackhead from my face – damn…I hate them!!! – giving me once again confirms that the T zone is impure of my sensitive skin. However, before leaving the beauty salon, the girl performed a facial massage and application of a fluid with vitamin E. If you have the skin a bit 'sensitive, I warn you that you will be leaving the studio with red face, but slowly the redness go away: it happened to me as well, I have finished the cleaning about 18:30 and redness has completely dissolved after 2-3 hours later.
I remind you, however, that if you make an appointment to No+Vello at Como or at any other place in Italy, you will receive a message or a call that reminds you the appointment. I was happy! Have you ever tried ultrasonic facial cleansing?
If you want to try you also the ultrasonic facial cleansing, below I leave the address and remind you that you can reach the place even by public transport (just two steps from Trenord at Como Borghi station or bus stop near the town walled, just steps from the court).
No+Vello
Via Giorgio Giulini 23
22100 Como
Tel: 031 266975